Qiqa Mzala Reggae Tour 2023: Reggae Enthusiasts, Get Ready for a Groovy KZN Experience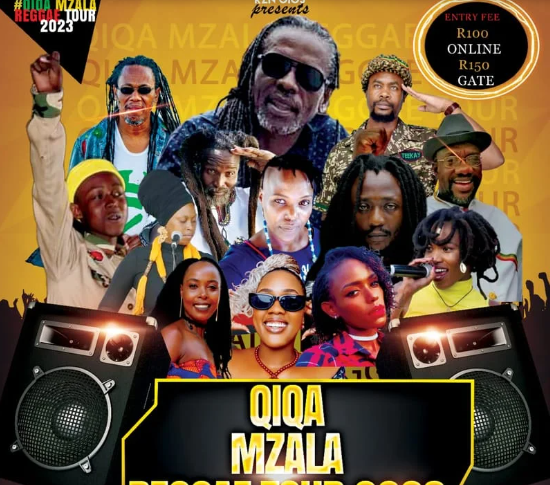 Reggae lovers, get ready to groove as the Qiqa Mzala Reggae Tour 2023 is making its way to KwaZulu-Natal (KZN). This sensational tour promises to bring you the best in reggae vibes and live performances that will keep your spirits high.
Live Launch and Interview: "The Nyt B4 QIQA" (October 26, 2023)
The tour kicks off on the 26th of October with "The Nyt B4 QIQA," a live launch and interview session conducted by QueensoulVibesSA. This pre-tour event will offer you an exclusive sneak peek into what you can expect from the Qiqa Mzala Reggae Tour 2023. It's your chance to get to know the talented artists lined up for this tour.
Durban Groove: Cool Runnings (October 27, 2023)
On the 27th of October, the reggae vibes head to Cool Runnings in Durban. Get ready for a night of unforgettable music and positive energy as the tour takes over one of Durban's coolest venues.
GibaLand, Pinetown Weekend Extravaganza (October 28-29, 2023)
The highlight of the tour awaits you on the 28th and 29th of October at GibaLand in Pinetown. This weekend extravaganza will be an experience to remember. With two days of reggae bliss, you can immerse yourself in the captivating rhythms and melodies brought to you by an exceptional lineup of artists.
Qiqa Mzala Reggae Tour 2023 Line-Up:
Maveriq Mavo (ZA)
Becky Muthoni (Kenya)
C Wyne Nalukalala (Uganda)
Queen Zipporah (Tanzania)
Rastas At Work (ZA)
Sizwa Zakwe (ZA)
Bobo Youth (ZA)
Italistic (ZA)
Sankie Fyah Uman (ZA)
Roots Of Kush (ZA)
Teekay (ZA)
Armstrong Cele (ZA)
Melanin Goddess (ZA)
Meet the Hosts:
The tour will be guided by an incredible team of hosts, including Shado Mpembe from Inanda FM, Ras Loid Injegele from Ingwane FM, Jabulile from Bulungula FM, and Boboman from Soweto FM. They'll keep the reggae spirit alive and ensure you have an unforgettable time.
Event Details:
Date: October 28, 2023, 4:00 PM – October 29, 2023, 12:00 PM
Location: 1 Ingweni Road, Westmead, Pinetown, South Africa
Price: R100
The Qiqa Mzala Reggae Tour 2023 is not just a concert; it's a reggae experience that will uplift your soul and leave you with cherished memories. So, mark your calendars, grab your tickets, and get ready to immerse yourself in the best of reggae music in KZN. It's a celebration of unity, positivity, and the irreplaceable power of reggae. Don't miss out!
Omusawo Tintah To Host Renowned Swiss Artist Mr. Kamanzi on Metro fm 90.8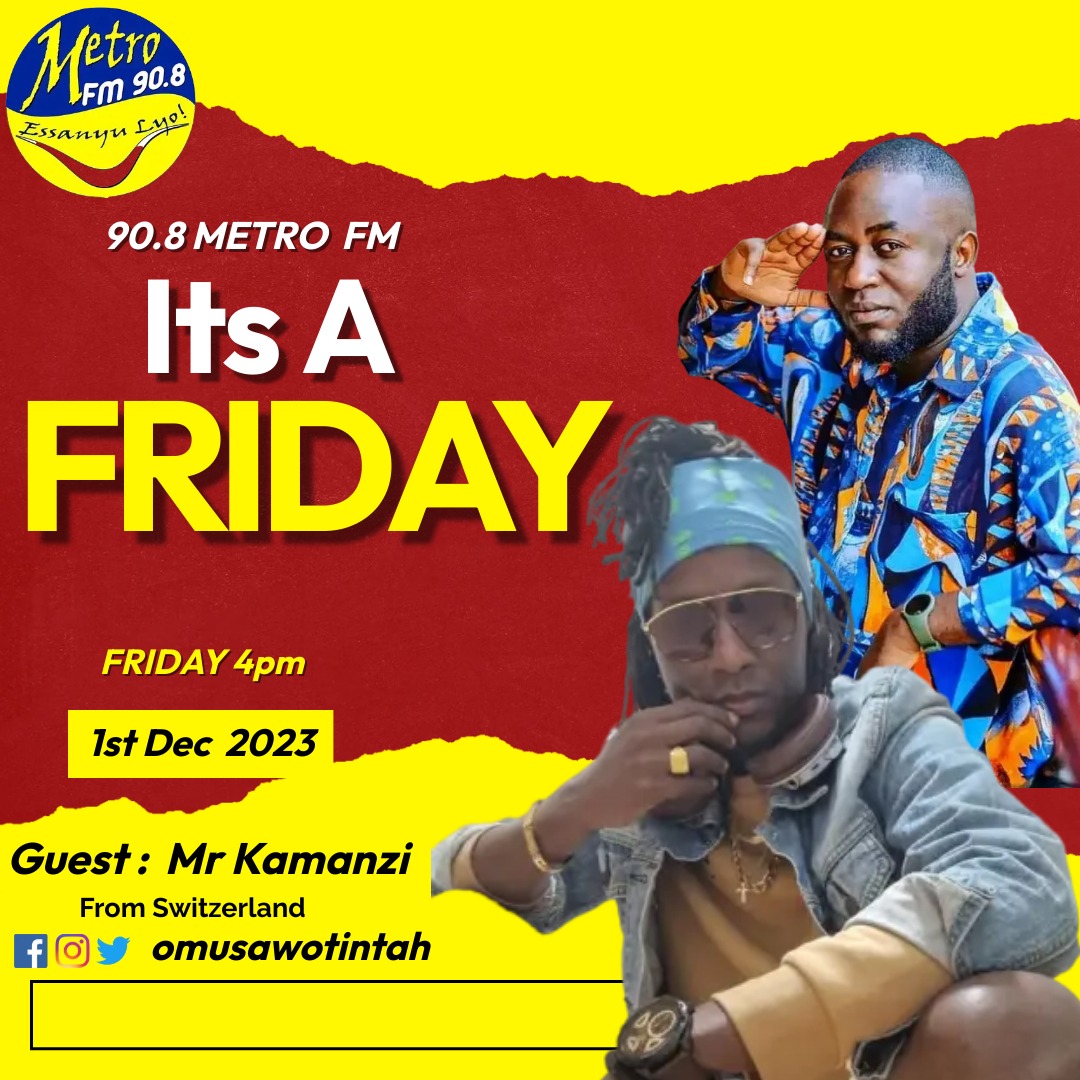 Metro FM 90.8's celebrated radio presenter and media activist, Omusawo Tintah, is gearing up to host the sensational Switzerland-based singer, Mr. Kamanzi, this Friday on his renowned radio show, Free Style Friday, running from 4 pm to 7 pm.
Omusawo Tintah's Free Style Friday has become a staple for music enthusiasts, featuring top-notch music and hosting internationally acclaimed artists. The show's popularity has soared, making it one of Uganda's most loved and trending radio programs.
Mr. Kamanzi, who is set to be the special guest on this week's episode, brings a wealth of musical talent and a captivating story to share. His journey in the world of music began at the age of 12, fueled by a deep passion for the art form. One of his childhood dreams was to perform on the grand stage, a dream that materialized in 1995 and marked the commencement of his music career.
Known for his distinctive vocal style, often referred to as "the husky voice of Africa," Mr. Kamanzi migrated to Switzerland a few years later. In 2008, he had the privilege of sharing the stage with T.o.k and Sean Paul in Dar es Salaam, Tanzania, a significant milestone in his musical journey.
With two published albums, namely "Unite" and "Today and Tomorrow," Mr. Kamanzi has made waves in the music industry. His track "Show Dem the Sign" received extensive airplay on local radio stations, solidifying his position as a notable artist. His performances have graced numerous stages across Africa and Europe, showcasing his versatility in musical genres, including Reggae, Afrobeat, Dancehall, and Pop Dancehall.
Beyond his musical accomplishments, Mr. Kamanzi's work with the Reggaenerators since 2021 has added a collaborative dimension to his career. His music carries a powerful message of upliftment, education, peace, and love, aligning with his personal motto: "Anywhere mi deh mi spread love."
As Free Style Friday prepares to host this illustrious artist, fans can anticipate an engaging and soulful session, blending Omusawo Tintah's charismatic hosting with the melodious tunes and inspiring story of Mr. Kamanzi. Tune in to Metro FM 90.8 this Friday for a musical experience that transcends borders and embraces the universal language of love through music.