Rick Ross Points Finger at 50 Cent Following Fat Joe's Cautionary Words on Hip-Hop Beefs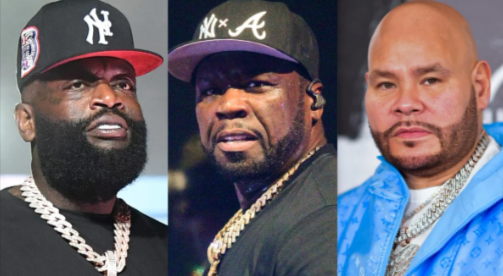 Rapper Rick Ross has seemingly directed his recent comments towards his long-standing rival, 50 Cent, after Fat Joe issued a stern warning to fellow artists about the consequences of escalating rap feuds into legal trouble.
Fat Joe's impassioned message came during an Instagram livestream, where he criticized rappers for exposing their enemies' potential legal vulnerabilities during feuds, which could lead to criminal charges. He stressed the importance of avoiding actions that could result in jail time for their adversaries.
Fat Joe stated, "If I got beef with another rapper, another DJ, and that guy's fighting the law where he might be going to jail for 10 years, 15 years, I don't think it's cool for Hip Hop beef to be like, 'Yeah, go get him! He does this, he does that.' That's jail."
He highlighted the example of R. Kelly, emphasizing that even highly renowned entertainers could end up incarcerated. Fat Joe made it clear that he was addressing all artists, not singling out anyone in particular, and he called for a more responsible approach to rap beefs.
In response to Fat Joe's comments, Rick Ross attempted to draw a connection to 50 Cent's recent attacks on Diddy, where 50 Cent accused Diddy of being involved in 2Pac's murder.
Rick Ross commented on a repost of the Instagram video, saying, "Ohh this the 50 cent #tupac, Diddy shit ! @fatjoe I concur."
Some observers interpreted Rick Ross's comment as an attempt to divert attention from his own recent feud with DJ Envy, who has been accused of complicity in a multimillion-dollar property scam led by real estate developer Cesar Pina. They suggested that he might be referring to the ongoing spat between Rick Ross and Funkmaster Flex, who ridiculed DJ Envy for his alleged involvement in the scam on Hot 97 last month.
In light of these events, some people accused Rick Ross of "dry snitching" on 50 Cent and suggested that he might be overly preoccupied with the Power mogul. The longstanding feud between Rick Ross and 50 Cent dates back to the late 2000s and has remained a prominent part of both artists' public personas.
Omusawo Tintah To Host Renowned Swiss Artist Mr. Kamanzi on Metro fm 90.8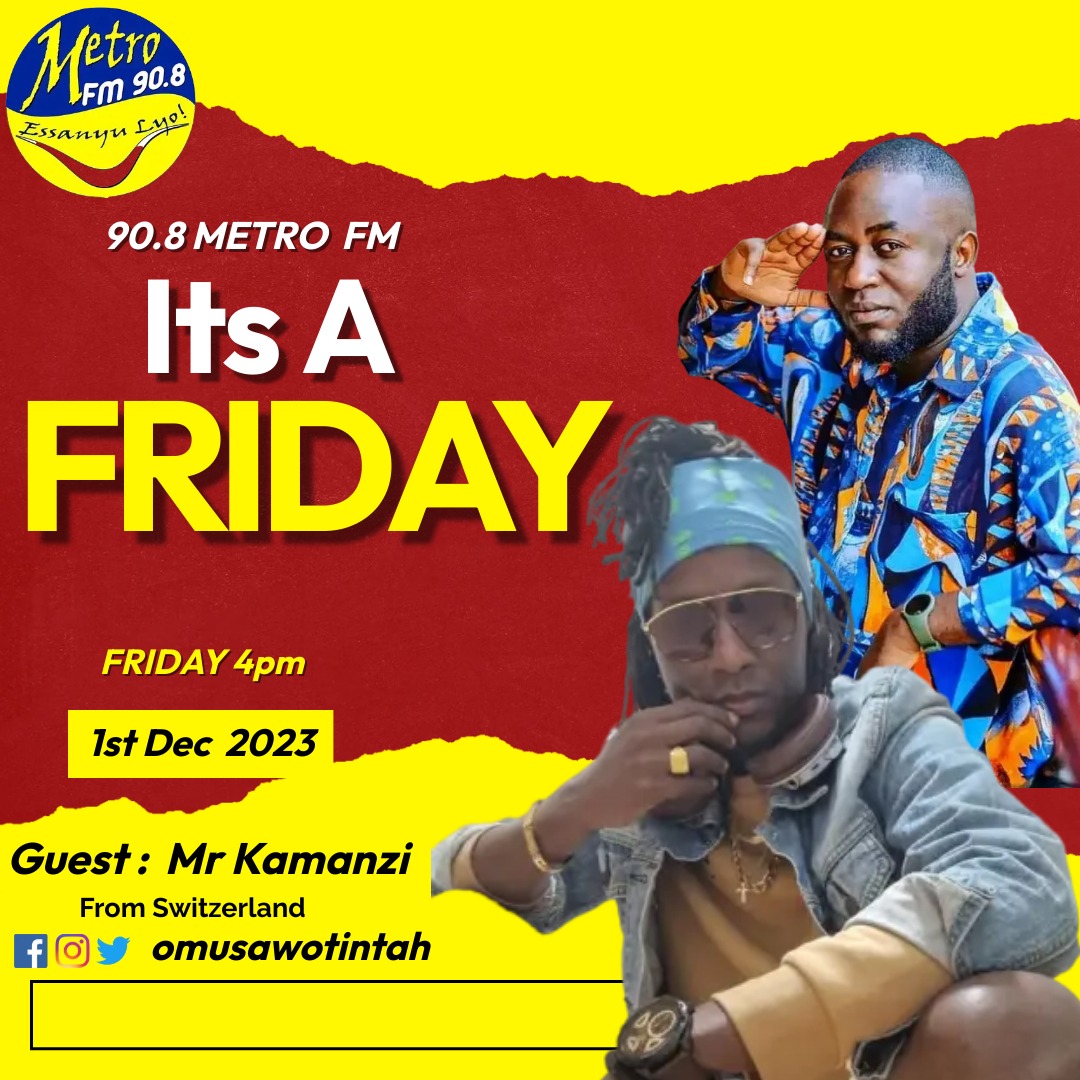 Metro FM 90.8's celebrated radio presenter and media activist, Omusawo Tintah, is gearing up to host the sensational Switzerland-based singer, Mr. Kamanzi, this Friday on his renowned radio show, Free Style Friday, running from 4 pm to 7 pm.
Omusawo Tintah's Free Style Friday has become a staple for music enthusiasts, featuring top-notch music and hosting internationally acclaimed artists. The show's popularity has soared, making it one of Uganda's most loved and trending radio programs.
Mr. Kamanzi, who is set to be the special guest on this week's episode, brings a wealth of musical talent and a captivating story to share. His journey in the world of music began at the age of 12, fueled by a deep passion for the art form. One of his childhood dreams was to perform on the grand stage, a dream that materialized in 1995 and marked the commencement of his music career.
Known for his distinctive vocal style, often referred to as "the husky voice of Africa," Mr. Kamanzi migrated to Switzerland a few years later. In 2008, he had the privilege of sharing the stage with T.o.k and Sean Paul in Dar es Salaam, Tanzania, a significant milestone in his musical journey.
With two published albums, namely "Unite" and "Today and Tomorrow," Mr. Kamanzi has made waves in the music industry. His track "Show Dem the Sign" received extensive airplay on local radio stations, solidifying his position as a notable artist. His performances have graced numerous stages across Africa and Europe, showcasing his versatility in musical genres, including Reggae, Afrobeat, Dancehall, and Pop Dancehall.
Beyond his musical accomplishments, Mr. Kamanzi's work with the Reggaenerators since 2021 has added a collaborative dimension to his career. His music carries a powerful message of upliftment, education, peace, and love, aligning with his personal motto: "Anywhere mi deh mi spread love."
As Free Style Friday prepares to host this illustrious artist, fans can anticipate an engaging and soulful session, blending Omusawo Tintah's charismatic hosting with the melodious tunes and inspiring story of Mr. Kamanzi. Tune in to Metro FM 90.8 this Friday for a musical experience that transcends borders and embraces the universal language of love through music.