A$AP Bari Responds to JT's BET Awards Fight Claims Over "Ice Spice" Incident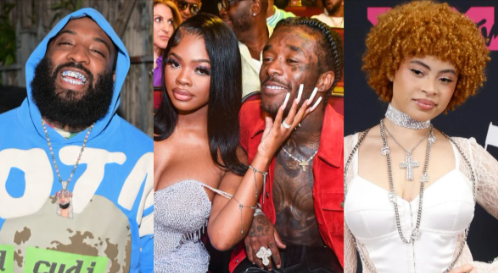 A$AP Bari has offered his perspective following JT's recent comments partially blaming him for her altercation with Lil Uzi Vert at the 2023 BET Awards. According to JT, the City Girls rapper was "really mad about Ice Spice."
During an appearance on The Breakfast Club, JT and Yung Miami were promoting their new album, "RAW." JT discussed her high-profile confrontation with her boyfriend, Lil Uzi Vert, at the awards show in June. She revealed that the dispute began when Uzi, whom she affectionately referred to as "a frantic kid," approached her after his performance and expressed his desire to leave, even though the show had just started.
JT explained that she assumed Uzi was leaving and sending someone to get her. However, when she went to check, she found Uzi sitting with A$AP Bari, a friend he had brought along. JT believed that Uzi should have ensured she had a seat instead of focusing on Bari's seating arrangements.
She explained, "You should have made sure I had that seat. It was never about another artist. It's about you made sure that Bari was in his seat. He was chilling there like, 'Yeah, bitch. I'm sitting right here.' He was supposed to get up!"
JT continued, "You were supposed to check him as soon as I got down there like, 'Get up and let my girl sit down.' He acted like he was drunk and delirious and didn't know what was going on. So I'm going to turn up in this place! Because he knows how I am and how I can get. I feel like both of them, as men, should have gotten up quickly. All that extra sitting down like, 'I'm at the awards.' You're not a rapper; you should have gotten up."
After the interview aired, A$AP Bari, a fashion designer and co-founder of the A$AP Mob collective, responded via his Instagram Stories, alleging that JT was "lying" about the situation. He said, "He didn't want you [sitting] there, dusty [expletive]. Stop lying. She was really mad about Ice Spice, not me. She called him a groupie because he was sitting next to her. [Expletive] sold 6k talking about me."
In subsequent posts, he added, "I'm always the bad guy, huh? I have respect for all [women]. You can never make me look like I'm some lame."
JT appeared to have seen Bari's comments and responded on X, stating, "Jealous [expletive] be so jealous of women! If I can turn nothing into something, what makes you think I can't turn something into some more?!"
JT and Lil Uzi Vert's heated altercation made headlines when footage emerged of JT angrily throwing her phone at the Philadelphia rapper and calling him a "bitch-ass [expletive]" and a "groupie." They later resolved their issues and were seen leaving the awards show together.
Rumors suggested that their dispute was over Ice Spice, who was seen sitting next to Uzi in a photo that JT posted on Instagram. The couple also mentioned the Bronx rap star during their performance, rapping about her in their lyrics.
Omusawo Tintah To Host Renowned Swiss Artist Mr. Kamanzi on Metro fm 90.8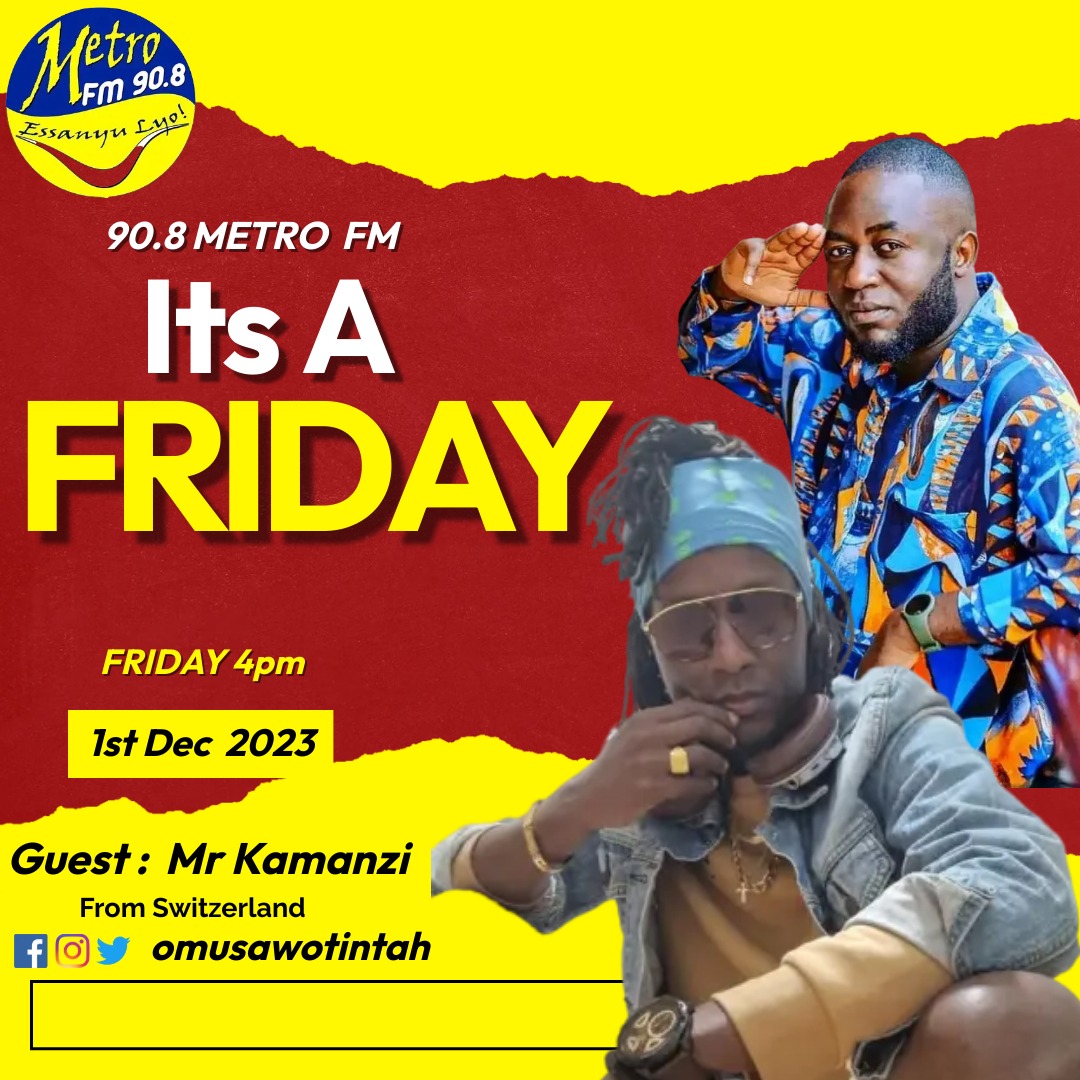 Metro FM 90.8's celebrated radio presenter and media activist, Omusawo Tintah, is gearing up to host the sensational Switzerland-based singer, Mr. Kamanzi, this Friday on his renowned radio show, Free Style Friday, running from 4 pm to 7 pm.
Omusawo Tintah's Free Style Friday has become a staple for music enthusiasts, featuring top-notch music and hosting internationally acclaimed artists. The show's popularity has soared, making it one of Uganda's most loved and trending radio programs.
Mr. Kamanzi, who is set to be the special guest on this week's episode, brings a wealth of musical talent and a captivating story to share. His journey in the world of music began at the age of 12, fueled by a deep passion for the art form. One of his childhood dreams was to perform on the grand stage, a dream that materialized in 1995 and marked the commencement of his music career.
Known for his distinctive vocal style, often referred to as "the husky voice of Africa," Mr. Kamanzi migrated to Switzerland a few years later. In 2008, he had the privilege of sharing the stage with T.o.k and Sean Paul in Dar es Salaam, Tanzania, a significant milestone in his musical journey.
With two published albums, namely "Unite" and "Today and Tomorrow," Mr. Kamanzi has made waves in the music industry. His track "Show Dem the Sign" received extensive airplay on local radio stations, solidifying his position as a notable artist. His performances have graced numerous stages across Africa and Europe, showcasing his versatility in musical genres, including Reggae, Afrobeat, Dancehall, and Pop Dancehall.
Beyond his musical accomplishments, Mr. Kamanzi's work with the Reggaenerators since 2021 has added a collaborative dimension to his career. His music carries a powerful message of upliftment, education, peace, and love, aligning with his personal motto: "Anywhere mi deh mi spread love."
As Free Style Friday prepares to host this illustrious artist, fans can anticipate an engaging and soulful session, blending Omusawo Tintah's charismatic hosting with the melodious tunes and inspiring story of Mr. Kamanzi. Tune in to Metro FM 90.8 this Friday for a musical experience that transcends borders and embraces the universal language of love through music.