BAZRAGOD: A Jamaican Musical Prodigy Pioneering a New Sound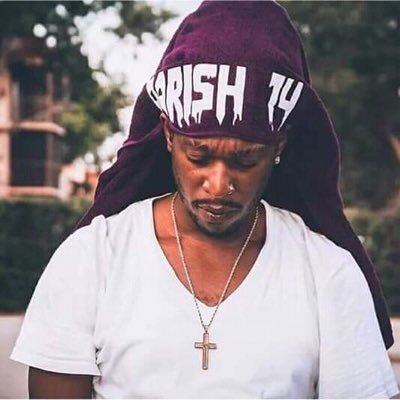 Born in Jamaica, BAZRAGOD is a musical sensation whose talent seems to flow effortlessly. His deep-rooted connection to dancehall, inspired by the legends of the 90s dancehall era, sparked his passion for music from a tender age. As he matured, BAZRAGOD honed his craft, evolving into a trendsetting force in the music industry.
BAZRAGOD's music is a fusion of futuristic lyrics and a profound understanding of social sciences. He's not just an artist; he's a musical philanthropist on a mission to spread positivity and get people grooving to his infectious tunes. His rapidly expanding global fan base is a testament to his ability to captivate audiences and inspire them to dance.
The early phase of BAZRAGOD's career saw him embarking on a European tour with PK and Bingie James from the Maximum Justice Sound System, where he gained invaluable experience and exposure. Subsequently, he collaborated with Baseman (Anthony Hibbert) and Multicast Music, working alongside talents like Mackonnen Blake Hanna and earning promotion from industry figures such as Garreth Cobran and Serani Daseca.
BAZRAGOD's music has found its way into mixtapes by some of the industry's heavyweights, including DJ Kenny, DJ Treasure, and DJ Don Kingston. His hit singles, "Boom Boom" and "Mini 14," triggered a sensation in both the underground and top-tier mixtape circles. Follow-up tracks like "Real Gold," "Tie Mi," and "Summertime" have only solidified his growing popularity.
His recent releases, including "Mi Alone" featuring Wakuu Gang and Belle9, "Tight Suh" featuring Zzero Sufuri, and "Nakupenda" featuring Hevi, have garnered critical acclaim and firmly established his status as a rising star in the music realm.
With a forthcoming EP titled "Veni Vedi Vici," BAZRAGOD's star is on the ascent. His distinctive style, unwavering passion for music, and an ever-expanding fan base position him as one of the artists to keep a close eye on in the years ahead. Stay in the loop with his latest releases and performances by following him on Instagram at Bazragod_Timeless and on YouTube at BAZRAGOD Music Travel and Leisure Channel.
Omusawo Tintah To Host Renowned Swiss Artist Mr. Kamanzi on Metro fm 90.8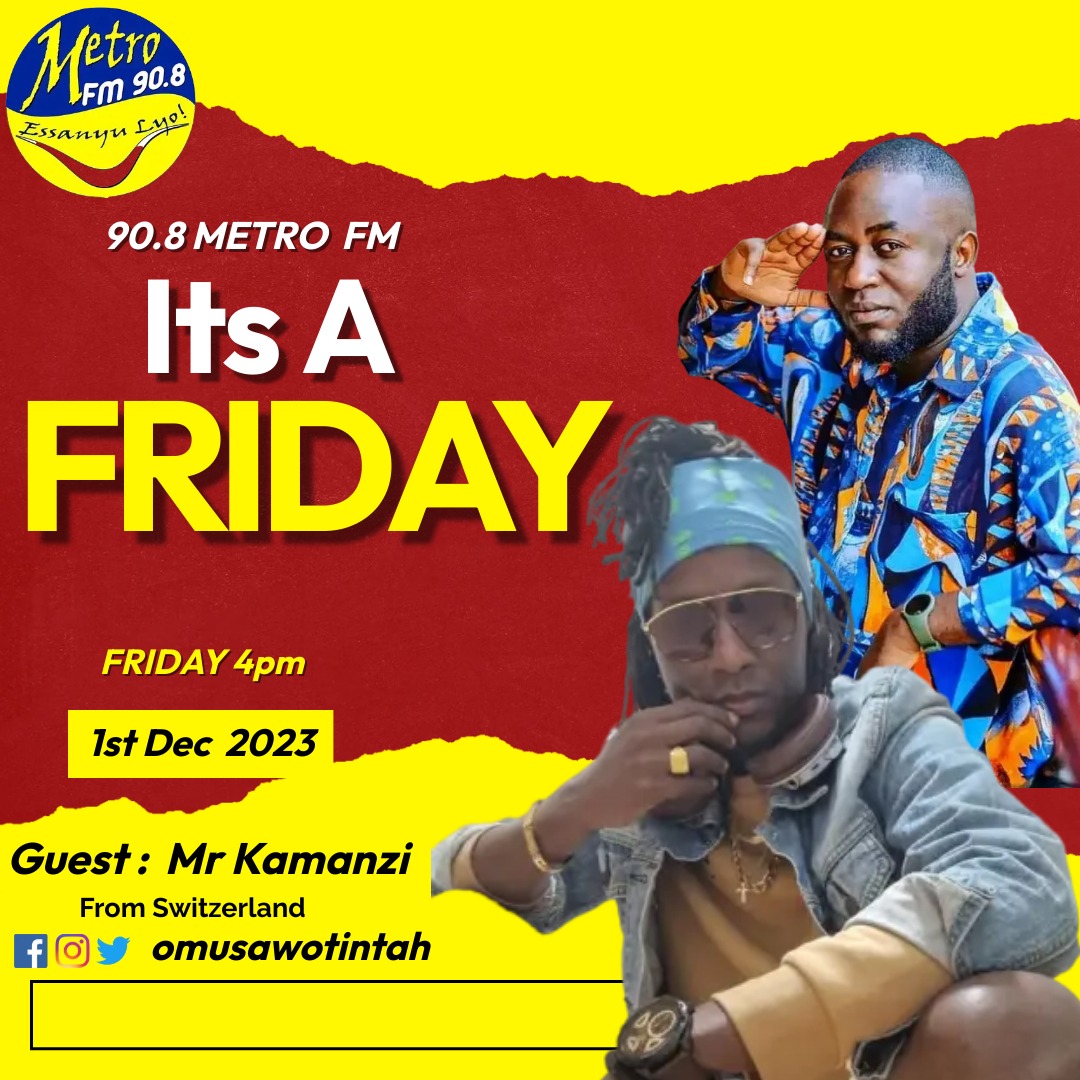 Metro FM 90.8's celebrated radio presenter and media activist, Omusawo Tintah, is gearing up to host the sensational Switzerland-based singer, Mr. Kamanzi, this Friday on his renowned radio show, Free Style Friday, running from 4 pm to 7 pm.
Omusawo Tintah's Free Style Friday has become a staple for music enthusiasts, featuring top-notch music and hosting internationally acclaimed artists. The show's popularity has soared, making it one of Uganda's most loved and trending radio programs.
Mr. Kamanzi, who is set to be the special guest on this week's episode, brings a wealth of musical talent and a captivating story to share. His journey in the world of music began at the age of 12, fueled by a deep passion for the art form. One of his childhood dreams was to perform on the grand stage, a dream that materialized in 1995 and marked the commencement of his music career.
Known for his distinctive vocal style, often referred to as "the husky voice of Africa," Mr. Kamanzi migrated to Switzerland a few years later. In 2008, he had the privilege of sharing the stage with T.o.k and Sean Paul in Dar es Salaam, Tanzania, a significant milestone in his musical journey.
With two published albums, namely "Unite" and "Today and Tomorrow," Mr. Kamanzi has made waves in the music industry. His track "Show Dem the Sign" received extensive airplay on local radio stations, solidifying his position as a notable artist. His performances have graced numerous stages across Africa and Europe, showcasing his versatility in musical genres, including Reggae, Afrobeat, Dancehall, and Pop Dancehall.
Beyond his musical accomplishments, Mr. Kamanzi's work with the Reggaenerators since 2021 has added a collaborative dimension to his career. His music carries a powerful message of upliftment, education, peace, and love, aligning with his personal motto: "Anywhere mi deh mi spread love."
As Free Style Friday prepares to host this illustrious artist, fans can anticipate an engaging and soulful session, blending Omusawo Tintah's charismatic hosting with the melodious tunes and inspiring story of Mr. Kamanzi. Tune in to Metro FM 90.8 this Friday for a musical experience that transcends borders and embraces the universal language of love through music.