Chrisean Rock and Summer Walker Exchange Words Over Impersonation Video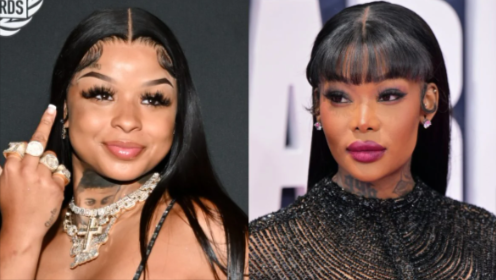 Chrisean Rock has issued a response after R&B artist Summer Walker created a less-than-flattering impression of her in a video shared on TikTok. The video featured Summer mimicking a scenario where Chrisean vents about her ex, Blueface, becoming upset with her for "eating at Lil Baby's restaurant." Summer also had one of her front teeth blacked out in jest, and she was seen awkwardly cradling a doll, which appeared to reference a viral video of Chrisean holding her newborn child in a precarious manner while shopping at Walmart.
Summer Walker included a disclaimer when she shared the video, stating, "Please do not take my humor [too] seriously. My favorite comedians are Dave Chappelle, Bernie Mac, Richard Pryor & Katt Williams. They say stuff and don't care. I know this generation doesn't understand how to actually just laugh and move on, but yeah."
Despite the disclaimer, Chrisean Rock expressed her disapproval of Summer's impersonation, labeling it as "offensive" and "triggering." Chrisean stated on Instagram Live, "I saw that video, and I was like, 'Oh yeah? She thinks she's funny?' She doesn't even know that that Walmart video triggered me. It lowkey hurt my feelings. 'Cause it was like, you've got an influence, how about you do a positive thing instead of mocking somebody that really has clout?"
She continued, "I DM'd shorty, I texted her. It was some cool stuff; I mess with her. She was like, 'Oh, damn. My bad. You want me to take it down?' I said, 'For sure. You have a big influence, bro. That Walmart stuff triggered me.' Why is everybody forgetting that I'm human, bro? That lady that recorded me when I was at Walmart—why didn't you help me?"
In response to Chrisean's comments, Summer Walker indirectly replied through her Instagram Stories in a less apologetic tone. She wrote, "I really be forgetting I'm famous af. 2 million people make a TikTok or say the same joke everyone else said, but I do it, people get butt hurt."
Regarding the TikTok video, Summer continued, "Sensitive about a TikTok that was viral way before I did it, but you didn't have any sympathy when you were dragging people across the ground and mistreating individuals just for looking at you funny," referencing Chrisean's history of violent altercations. She added, "Let's please tighten up; it was never that serious."
Chrisean Rock responded to Summer Walker's statements by bringing up her family situation and cosmetic surgery. She said on Instagram Live, "I ain't making a mockery of you having three kids, no man, and a botched BBL. A lot of people, y'all have no room to talk about or mock people for fun. Check your life before you start playing with other people."
Chrisean also shared screenshots of her direct message conversation with Summer Walker, which initially began with supportive messages regarding her recent "baby daddy issues" with Blueface. The screenshots showed Chrisean addressing Summer about her TikTok impersonation, expressing that she found it "offensive."
Summer responded, saying, "I thought the sound was funny, I meant no harm, but I can take it down if you like." She denied making fun of Chrisean's Walmart video and attributed the internet for "taking everything to the next level."
Chrisean captioned the messages, "I literally handled the situation with grace, but I just realized you're a fan, a goofy individual. On God, here's your 10 seconds of fame. You're bitter because I could have gone left real quick. I'm still trying to reconcile with your goofy self; you're weird."
Omusawo Tintah To Host Renowned Swiss Artist Mr. Kamanzi on Metro fm 90.8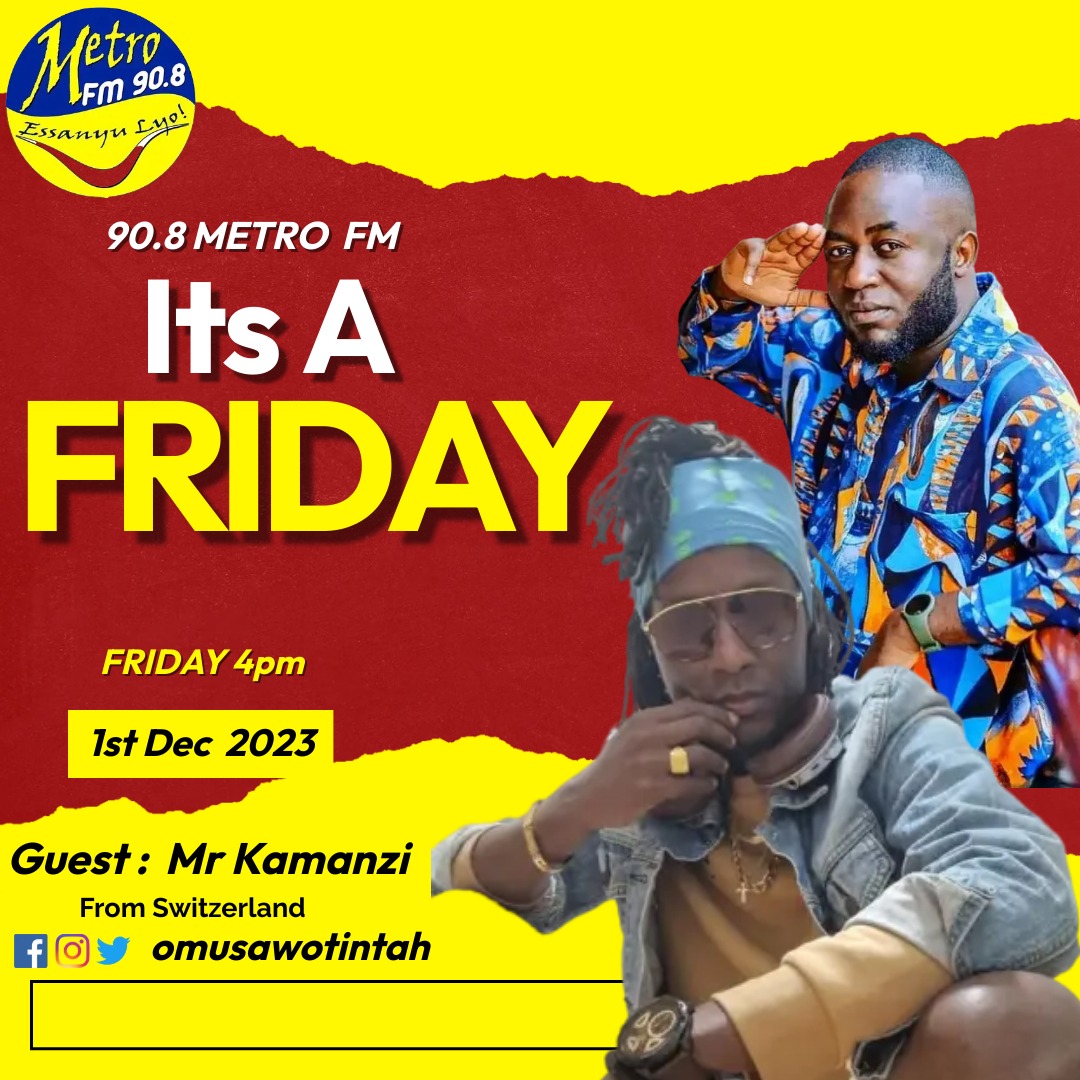 Metro FM 90.8's celebrated radio presenter and media activist, Omusawo Tintah, is gearing up to host the sensational Switzerland-based singer, Mr. Kamanzi, this Friday on his renowned radio show, Free Style Friday, running from 4 pm to 7 pm.
Omusawo Tintah's Free Style Friday has become a staple for music enthusiasts, featuring top-notch music and hosting internationally acclaimed artists. The show's popularity has soared, making it one of Uganda's most loved and trending radio programs.
Mr. Kamanzi, who is set to be the special guest on this week's episode, brings a wealth of musical talent and a captivating story to share. His journey in the world of music began at the age of 12, fueled by a deep passion for the art form. One of his childhood dreams was to perform on the grand stage, a dream that materialized in 1995 and marked the commencement of his music career.
Known for his distinctive vocal style, often referred to as "the husky voice of Africa," Mr. Kamanzi migrated to Switzerland a few years later. In 2008, he had the privilege of sharing the stage with T.o.k and Sean Paul in Dar es Salaam, Tanzania, a significant milestone in his musical journey.
With two published albums, namely "Unite" and "Today and Tomorrow," Mr. Kamanzi has made waves in the music industry. His track "Show Dem the Sign" received extensive airplay on local radio stations, solidifying his position as a notable artist. His performances have graced numerous stages across Africa and Europe, showcasing his versatility in musical genres, including Reggae, Afrobeat, Dancehall, and Pop Dancehall.
Beyond his musical accomplishments, Mr. Kamanzi's work with the Reggaenerators since 2021 has added a collaborative dimension to his career. His music carries a powerful message of upliftment, education, peace, and love, aligning with his personal motto: "Anywhere mi deh mi spread love."
As Free Style Friday prepares to host this illustrious artist, fans can anticipate an engaging and soulful session, blending Omusawo Tintah's charismatic hosting with the melodious tunes and inspiring story of Mr. Kamanzi. Tune in to Metro FM 90.8 this Friday for a musical experience that transcends borders and embraces the universal language of love through music.