Chrisean Rock Hints at Second Pregnancy Shortly After Welcoming First Child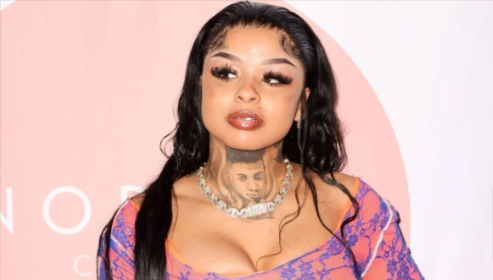 In a surprising revelation, Chrisean Rock has alluded to the possibility of being pregnant again, just under two months after giving birth to her first child. This unexpected news came to light during a recent interview with Fashion Nova, where the reality star was asked about her plans for expanding her family.
When questioned about her desire for more children, Chrisean Rock replied, "I always knew I wanted to be a mom, I always knew I wanted to have 12 kids. So one down, one on the way and 10 to go!"
Early in September, Chrisean Rock welcomed her first child with Blueface, and she even live-streamed the birth on Instagram, surrounded by friends and family, though notably without Blueface. At the time of their baby's arrival, the former couple was no longer together, and despite a brief reconciliation shortly afterward, their relationship has remained strained.
During the birth of Chrisean Jr., Blueface was spending time with his other child's mother, Jaidyn Alexis, and he later proposed to her. In a recent diss track, Chrisean made sure to express her feelings about Blueface and her apparent "new bae," Lil Mabu.
In the song "MR. TAKE YA BTCH," the Baltimore native and her new partner celebrate their relationship and make pointed references to her child's father. Chrisean raps, "Only thing that's broke is my fckin' water/Gave birth to my kid, but I hate his father. I used to mess with blues, now I mess with ones. Only mess with white boys that carry guns."
Lil Mabu chimes in on the hook, saying, "Yes, I took his lady/I like blue faces so I took his baby," while also taking a dig at Blue's manager, Wack 100, in his verse.
The couple had begun hinting at their relationship in a music video shortly before the big reveal. Notably, Chrisean mentioned her desire to become pregnant with Lil Mabu's child "ASAP."
Chrisean shared, "So, I got this new guy, right? Let me talk about him. He's just too good to be true. Like, he's perfect. He doesn't have social media. And if he does, it's just a little Twitter. But he keeps it lowkey and doesn't post. And then he made an Instagram to stalk me."
She continued, "I made all these big plans because I really like him. He's really sweet and respectful as heck. I must be a real complicated person because, what? I was telling him I want to have a baby ASAP. But then—oh my God, I wish I could tell y'all."
Omusawo Tintah To Host Renowned Swiss Artist Mr. Kamanzi on Metro fm 90.8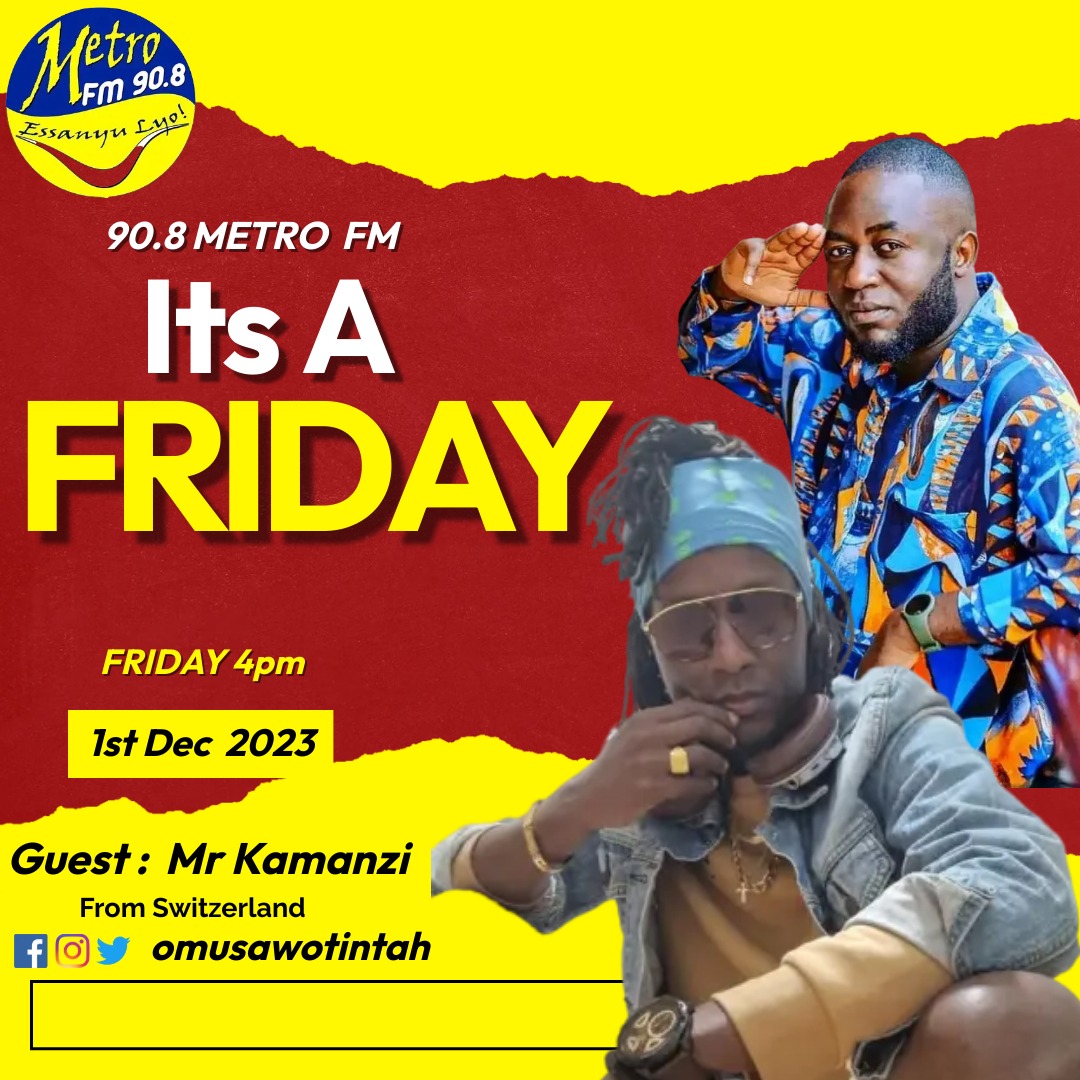 Metro FM 90.8's celebrated radio presenter and media activist, Omusawo Tintah, is gearing up to host the sensational Switzerland-based singer, Mr. Kamanzi, this Friday on his renowned radio show, Free Style Friday, running from 4 pm to 7 pm.
Omusawo Tintah's Free Style Friday has become a staple for music enthusiasts, featuring top-notch music and hosting internationally acclaimed artists. The show's popularity has soared, making it one of Uganda's most loved and trending radio programs.
Mr. Kamanzi, who is set to be the special guest on this week's episode, brings a wealth of musical talent and a captivating story to share. His journey in the world of music began at the age of 12, fueled by a deep passion for the art form. One of his childhood dreams was to perform on the grand stage, a dream that materialized in 1995 and marked the commencement of his music career.
Known for his distinctive vocal style, often referred to as "the husky voice of Africa," Mr. Kamanzi migrated to Switzerland a few years later. In 2008, he had the privilege of sharing the stage with T.o.k and Sean Paul in Dar es Salaam, Tanzania, a significant milestone in his musical journey.
With two published albums, namely "Unite" and "Today and Tomorrow," Mr. Kamanzi has made waves in the music industry. His track "Show Dem the Sign" received extensive airplay on local radio stations, solidifying his position as a notable artist. His performances have graced numerous stages across Africa and Europe, showcasing his versatility in musical genres, including Reggae, Afrobeat, Dancehall, and Pop Dancehall.
Beyond his musical accomplishments, Mr. Kamanzi's work with the Reggaenerators since 2021 has added a collaborative dimension to his career. His music carries a powerful message of upliftment, education, peace, and love, aligning with his personal motto: "Anywhere mi deh mi spread love."
As Free Style Friday prepares to host this illustrious artist, fans can anticipate an engaging and soulful session, blending Omusawo Tintah's charismatic hosting with the melodious tunes and inspiring story of Mr. Kamanzi. Tune in to Metro FM 90.8 this Friday for a musical experience that transcends borders and embraces the universal language of love through music.