Hazues.com ; 2-Year-Old Dreamer Fred Mukisa Aims High: Help Him Soar as a Future Pilot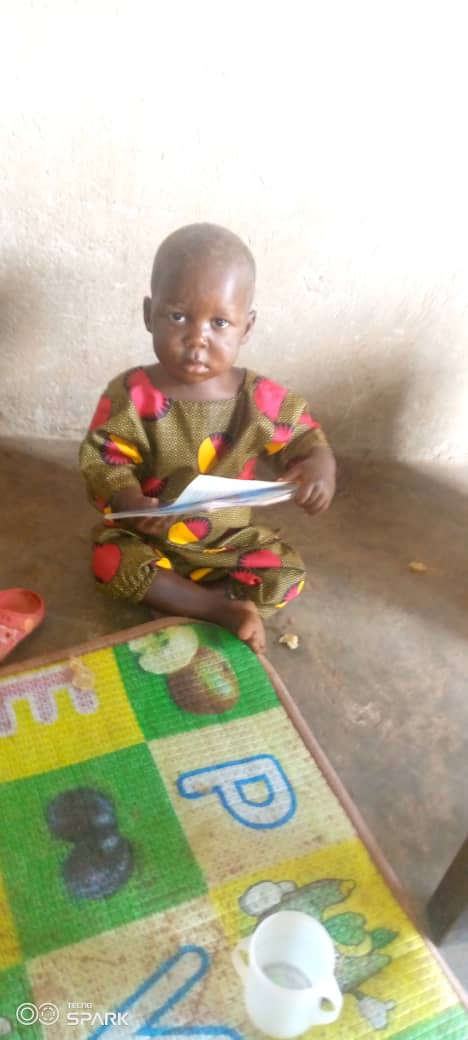 In a world filled with dreams and aspirations, we often encounter remarkable stories that touch our hearts and remind us of the boundless potential within every child. Today, we invite you to be part of a heartwarming endeavor to support an extraordinary young dreamer in achieving his aspirations. Meet Fred Mukisa, a 2-year-old with an extraordinary dream – to become a pilot. We firmly believe that every child's dreams should be nurtured and supported, and Fred's dream is no exception.
Fred's Dream: At just 2 years of age, Fred Mukisa possesses a dream that defies his tender years. He aspires to conquer the skies as a pilot, a dream that reflects his immense passion for aviation. Fred's eyes light up with excitement whenever he gazes at airplanes soaring through the boundless sky. His dream is not a fleeting childhood fantasy; it's a testament to his boundless potential and the power of nurturing young ambitions.
Our Vision: In the hearts and minds of young dreamers like Fred, dreams are the seeds of future success. They serve as the sparks that ignite their young minds, inspiring them to aim for greatness. Our vision is to transform Fred's dream of becoming a pilot into a magnificent reality. We believe that by nurturing his passion and providing the opportunities he needs, we can empower Fred to reach for the stars and make his dreams come true.
The Need: While Fred's dream is undeniably inspiring, it comes with its own set of challenges. Pursuing a career in aviation is a significant undertaking that demands dedication, resources, and unwavering support. Fred's family, though incredibly supportive, faces financial constraints that may restrict his access to the educational and training opportunities essential for fulfilling his dream.
How You Can Help: We turn to the kindness and generosity of our community, friends, and well-wishers to help Fred Mukisa soar as a future pilot. Here's how you can make a significant impact on his journey:
1. Financial Support: Your generous donations will be directed towards covering the expenses associated with Fred's aviation education and training. This includes flight lessons, educational materials, and other aviation-related costs. Every donation, regardless of its size, plays a crucial role in making his dream a reality.
2. Spread the Word: Sharing Fred's remarkable story with your network can have a profound impact. The more people who learn about Fred's dreams, the closer we get to turning them into a magnificent reality.
Our Commitment: Rest assured that we are committed to full transparency and accountability in this crowdfunding effort. Every dollar contributed will be dedicated exclusively to supporting Fred's dream of becoming a pilot.
Fred Mukisa's dream of becoming a pilot is a powerful testament to the limitless potential of young minds. With your support, we can help him embark on a remarkable journey that will not only shape his future but also inspire countless others to pursue their aspirations.
Your contribution will be the wind beneath Fred's wings, propelling him closer to his dream of becoming a pilot. Together, we can make it happen.
Please consider making a donation to help Fred Mukisa achieve his dream. Your kindness and generosity will play a pivotal role in shaping the future of this young dreamer.
Donate Now and Be a Part of Fred Mukisa's Journey to Reach for the Skies as a Future Pilot.
Renowned Radio DJ "Omusawo Tintah" Jets In Tanzania For Royal Roots Reggae Festival – The Hoima Post –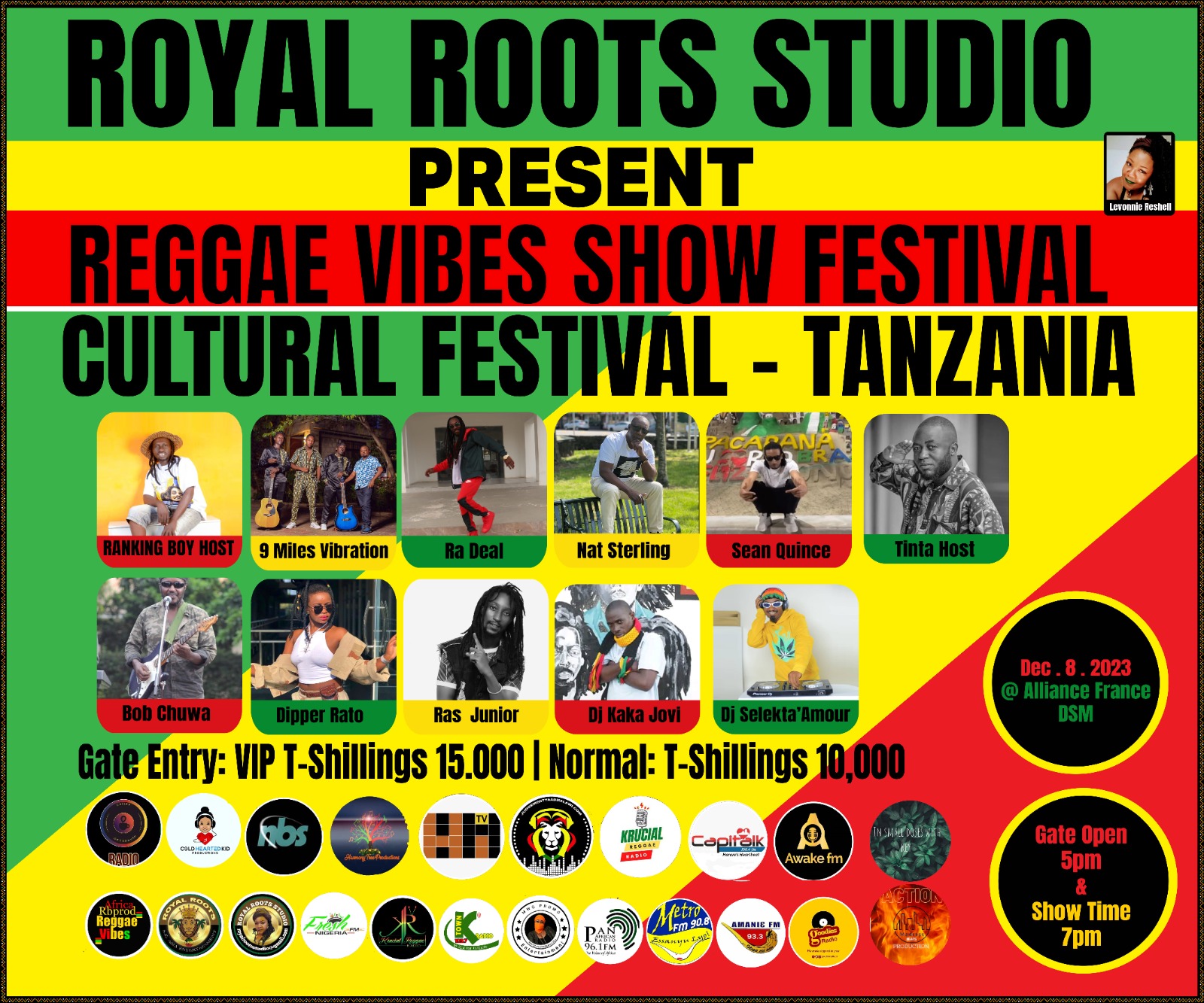 Dar es Salaam, Tanzania – In an exciting turn of events, the acclaimed radio DJ, Male Deogratius, popularly known as Omusawo Tintah, touched down in Tanzania on Thursday morning, gearing up for a momentous occasion—the Royal Roots Reggae Festival. The event promises to be a celebration of reggae culture, uniting fans from across the globe for a night of rhythmic beats and positive vibes.
Omusawo Tintah, a well-known figure in the music scene, is set to co-host the festival alongside Tanzanian sensation Ranking Boy. The dynamic duo aims to create an unforgettable experience for reggae enthusiasts, showcasing the rich heritage of roots reggae.
The Royal Roots Reggae Festival, scheduled to take place at Alliance Francaise Tanzania, has generated immense anticipation. The venue, known for its cultural significance, will provide an intimate setting for music lovers to immerse themselves in the sounds of reggae.
Halle Bailey Addresses Pregnancy Rumors and Expresses Gratitude to Real Supporters
International Flair: Jamaican Sensation Radeal to Headline Alongside Bob Chuwa, Dipper Rato, and Sean Quince
The festival's lineup boasts an impressive array of international artists, including the legendary Jamaican performer Radeal. Hailing from the reggae capital, Jamaica, Radeal is expected to bring his signature style and infectious energy to the Tanzanian stage.
Taylor Swift Opens Up About Romance with Travis Kelce in TIME Person of the Year Interview
Joining Radeal are other notable artists such as Bob Chuw, Dipper Rato, and Sean Quince, each contributing their unique talents to the festival. The diverse lineup ensures a fusion of reggae sub-genres, promising an eclectic and vibrant musical experience for attendees.
Paris Jackson Navigates TMZ Interview with Diplomacy: Refuses to Comment on Offset's Tattoo Tribute
Cultural Fusion at Alliance Francaise Tanzania
Alliance Francaise Tanzania, a hub for cultural exchange, is the ideal venue for the Royal Roots Reggae Festival. With its commitment to promoting the arts, the venue sets the stage for a night of unity and celebration. Attendees can expect a fusion of reggae rhythms and Tanzanian hospitality, creating an atmosphere that transcends borders.
As Omusawo Tintah and Ranking Boy prepare to take center stage, the Royal Roots Reggae Festival holds the promise of being a landmark event in Tanzania's cultural calendar. With international and local talents converging in a celebration of reggae's roots, the festival is set to leave a lasting impact on the hearts of music enthusiasts.
Ticket Information and Event Details
Tickets for the Royal Roots Reggae Festival are now available for purchase online and at select outlets. The festival will kick off at 7:00 PM on 8th dec , promising a night filled with pulsating beats and positive vibrations. Don't miss the chance to be part of this reggae extravaganza—get your tickets and join Omusawo Tintah  for a night to remember!