Hazues.com : Supporting Young Bosco's Dreams: A Plea for a Brighter Future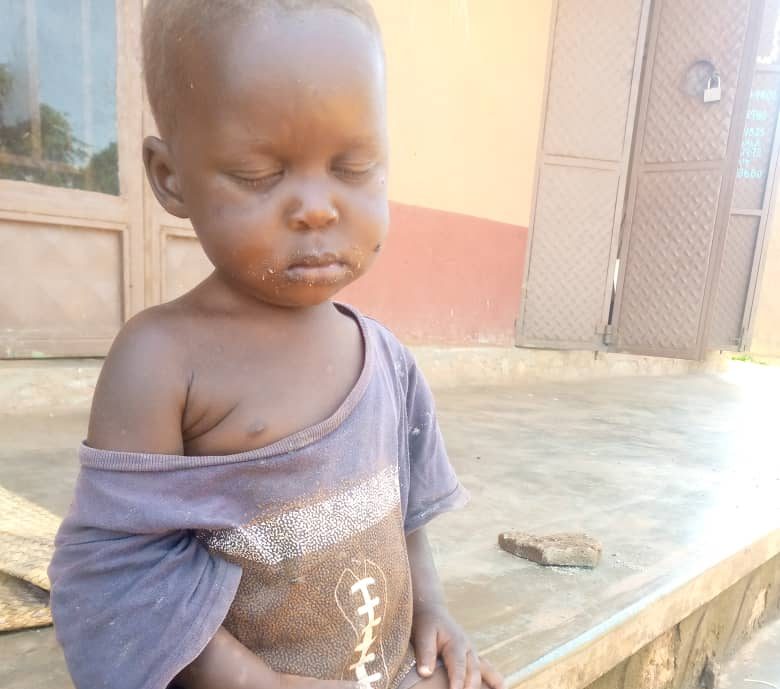 In a world filled with dreams and aspirations, it is our duty to ensure that every child has the opportunity to see their dreams come to life. This is the heartfelt plea we bring to you today, as we introduce you to a remarkable young boy named Bosco. At just 2 years old, Bosco is a brave soul who is currently living with his devoted grandmother. His simple wishes revolve around a stable home and access to nourishing food, dreams that we are determined to transform into reality.
Bosco's Journey: Bosco's life began with a challenging start, and he continues to face obstacles that no child should ever have to endure. Despite these difficulties, he has found solace in the loving care of his grandmother. However, there are essential aspects of a child's life that still elude him. Bosco's dreams are humble yet profound: a safe and stable home and the regular assurance of nourishing meals.
Our Vision for Bosco: At the heart of this plea is a shared vision. We believe that every child, regardless of their circumstances, should have the opportunity to thrive and grow in a secure and nurturing environment. Our vision is to provide Bosco with a brighter future, one that we hope to create with your invaluable assistance.
Addressing the Need: Bosco's current living conditions fall far short of the ideal. His devoted grandmother, who is doing her utmost to provide for him, faces financial constraints that hinder their access to a comfortable living space and regular, nutritious meals. It is our collective aim to rectify this situation. Our goal is to secure a stable home for Bosco and ensure that he never has to go to bed hungry.
Your Role in Transforming Bosco's Life: Now, we turn to the kindness and generosity of our community, friends, and well-wishers, seeking your support in making Bosco's dreams come true. Here's how you can play a significant part in transforming Bosco's life:
1. Financial Support: Your donations will be directed towards securing a better housing situation for Bosco and his grandmother. It will also ensure that they have the means to access nutritious food on a regular basis. Every contribution, no matter how small, makes a meaningful difference.
2. Spread the Word: Sharing Bosco's story with your friends and family can have a profound impact. The more people who hear about Bosco's dreams, the closer we come to making them a reality.
Our Commitment: Rest assured that we are committed to full transparency and accountability in this fundraising effort. Every donation will be utilized to directly enhance Bosco's living conditions, guaranteeing a safe and stable home for him and regular access to nourishing meals.
Bosco, this courageous 2-year-old, has simple dreams for a better life – dreams of a secure home and regular access to nutritious food. With your help, we can turn these dreams into a beautiful reality. Let's come together as a community to make Bosco's wishes come true.
Your support holds immeasurable value to Bosco and his grandmother. Together, we can offer Bosco the chance for a brighter future. We express our heartfelt gratitude for your compassion and generosity.
Please consider making a donation to support Bosco today. Your kindness will create a lasting impact on his young life.
Donate Now and Make Bosco's Dreams Come True.
Prime Minister Robinah Nabbanja Applauds Gomba District's Thriving Agricultural Efforts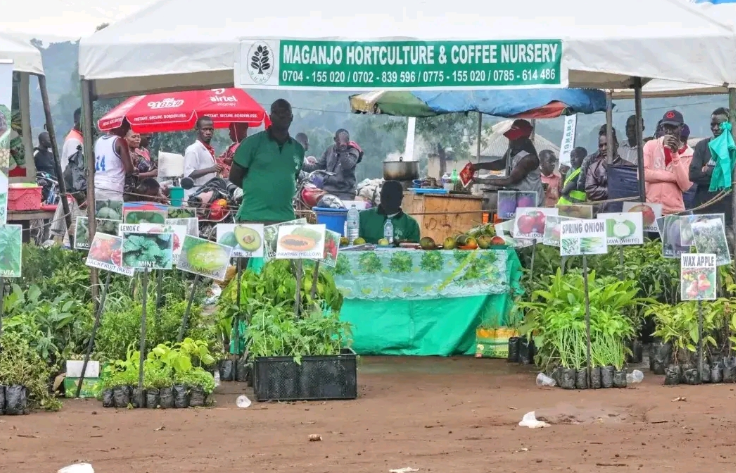 The Prime Minister of Uganda, The Right Honourable Robinah Nabbanja, expressed commendation for the residents of Gomba district, praising their active involvement in agriculture not just as a means of sustenance but as a pathway to economic prosperity.
During her address on Friday at the Gomba District Agricultural Expo organized by the Office of the Prime Minister, Nabbanja urged the community to diversify into high-value crops and adopt irrigation practices for year-round production. She emphasized that their commitment to agriculture is a crucial driver of economic growth.
The expo, attended by key figures in the agricultural sector, featured suppliers of agro-inputs and machinery, exemplary farmers, and specialists in agro-processing.
Addressing the necessity for improved electricity access, the Prime Minister reiterated the government's commitment to providing free power connections to homes. She encouraged residents to wire their houses, emphasizing that this initiative aims to elevate living standards and create economic opportunities.
Nabbanja also directed the District Health Officer to submit a letter requesting the elevation of Kanoni Health Center III to Health Center IV, aligning with the government's policy of establishing one Health Center IV in every constituency. She assured the people of Gomba West that steps would be taken to transform Kanoni Health Centre III into Health Center IV.
In a related context, Namayanja Rose Nsereko, the Deputy Secretary General of the National Resistance Movement (NRM), stressed the crucial role of community leaders in monitoring and following up on government projects. She emphasized the importance of leaders acquiring knowledge about these initiatives and effectively communicating with the public.
Namayanja underscored the significance of political participation, highlighting the NRM caucus as a key platform for strategic decision-making. She encouraged residents to support NRM flagbearers to ensure their voices are heard.
Sylvia Nayebale, the Gomba Woman MP, expressed gratitude for the government's efforts to improve electricity connectivity in the region. She acknowledged the positive impact of the reduced cost of the last-mile connection and urged for continued support and more connections to further enhance the lives of the residents.