The Bridge Riddim: Uniting Artists Across Continents in a Reggae Melody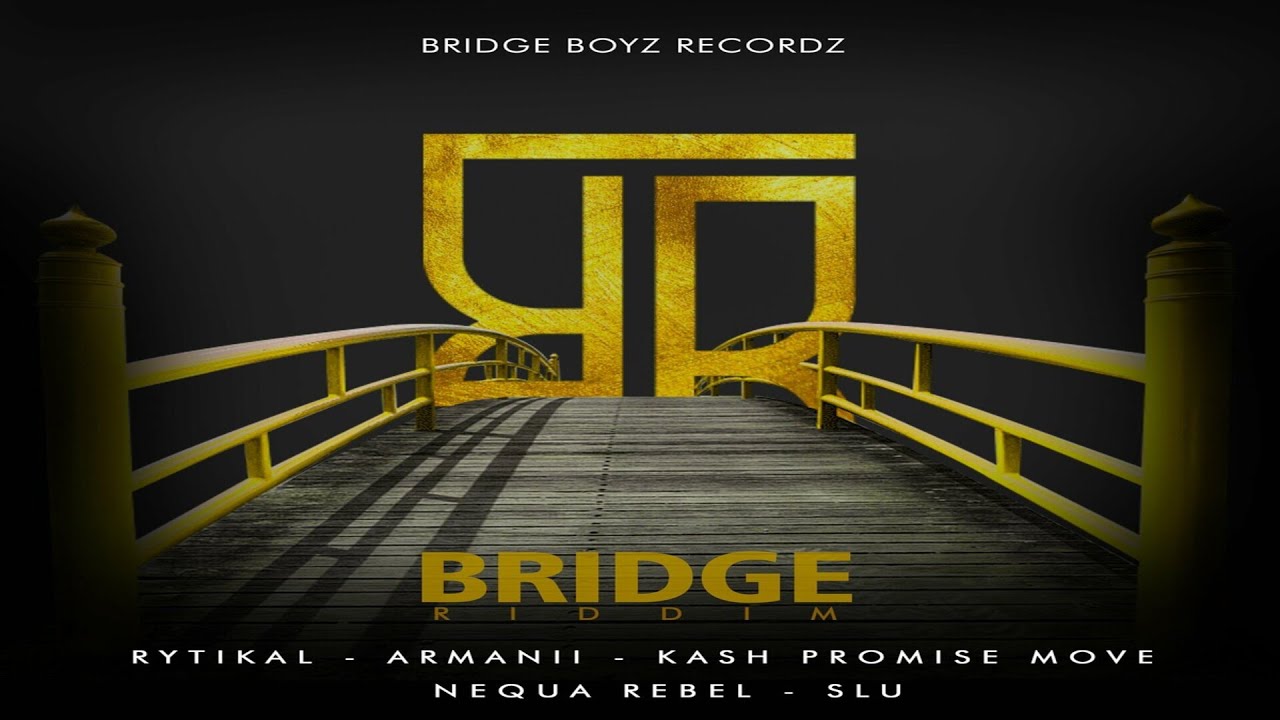 A harmonious blend of heartfelt lovers rock and soothing neosoul, The Bridge Riddim transcends borders, connecting musicians and audiences from Kenya, Jamaica, and the USA in a global network of grassroots reggae music. This melodic masterpiece, characterized by the sensibility of a one-drop roots rhythm, is a testament to the masterful guitar playing of Derek Wood from Circadian Riddims. However, what truly sets this musical journey apart is the unique tale behind its creation.
Before the music could bridge the gap between continents, relationships had to form between like-minded artists scattered across the globe. It all started when Livalect the Healer first crossed paths with DJ Steve Junior of Vybez Radio in Kenya, resulting in an instant spark of creative synergy. Through DJ Stevo, Livalect found common ground with the prolific Kenyan reggae artist and producer, Shamir Tadeiya, and the journey to create The Bridge Riddim commenced.
The collaborative efforts began with the production of a music video for Livalect the Healer's "Leaving Outta Rome," filmed in Nairobi and Boston in 2019. This venture paved the way for the co-production of "Through The Storm" by Livalect the Healer in 2021. Finally, the release of the combination tune "Strong," produced by Shamir in 2022, set the stage for the 2023 release of The Bridge Riddim, a musical offering to the world.
Soulful Tracks From Around the World
The Bridge Riddim is not just a compilation of songs; it's a journey of emotions, experiences, and the universal language of music. The album features a lineup of soulful tracks that touch on various aspects of life and love.
"Serious," a beautiful ballad by Kenyan artist and producer Shamir Tadeiya, is an anthem for those who have learned from their mistakes and are ready to commit wholeheartedly to a relationship. Shamir's integrity shines through as he croons in both English and Swahili, making it a heartfelt composition.
"Don't Let It Go" features Livalect the Healer offering relationship advice for those facing stagnation in their love lives. He emphasizes the importance of patience and dedication through life's trials and tribulations, warning that letting go may lead to missed opportunities for true love.
"Rudi," a soothing serenade by Becky Muthoni, showcases her angelic voice as she pleads in English and Swahili for her love to return to her side. Her sincerity and devotion shine through her heartfelt plea.
"Missing You," written and performed by Nourish Fulloflife, a Jamaican artist and nephew of legendary roots singer Delroy Wilson, expresses desperation and regret over a relationship gone awry. He pledges to go to great lengths to rekindle the love he has lost, walking on water and facing precipitation.
"Won't Last Forever" by Righteous Rush, a rising star from Kingston, Jamaica, offers a powerful lesson about cherishing loved ones. Rush reminds us not to wait until we've lost someone before expressing our need for them, a message that resonates with us all.
"Warrior" is a tribute by Kenyan artists Maj Kiambi and MC Tafari to all the men in uniform, an appreciation of their dedication to ensuring the safety of the people. It's a patriotic tribute to the Kenyan soldiers who died in the line of duty and an anthem of appreciation for warriors worldwide. In the reflective refrain, Empress Maj demands a moment of silence for all fallen soldiers.
A Musical Harvest for the Soul
The Bridge Riddim is set to start streaming on Coronation Day 2023, in honor of the crowning of Haile Selassie as Emperor of Ethiopia. This collection of masterful melodies and lyrical gems is perfectly timed for the harvest season, ready to delight music lovers around the world. The release is scheduled for streaming in November of this year, making it a musical treat to look forward to.
Omusawo Tintah To Host Renowned Swiss Artist Mr. Kamanzi on Metro fm 90.8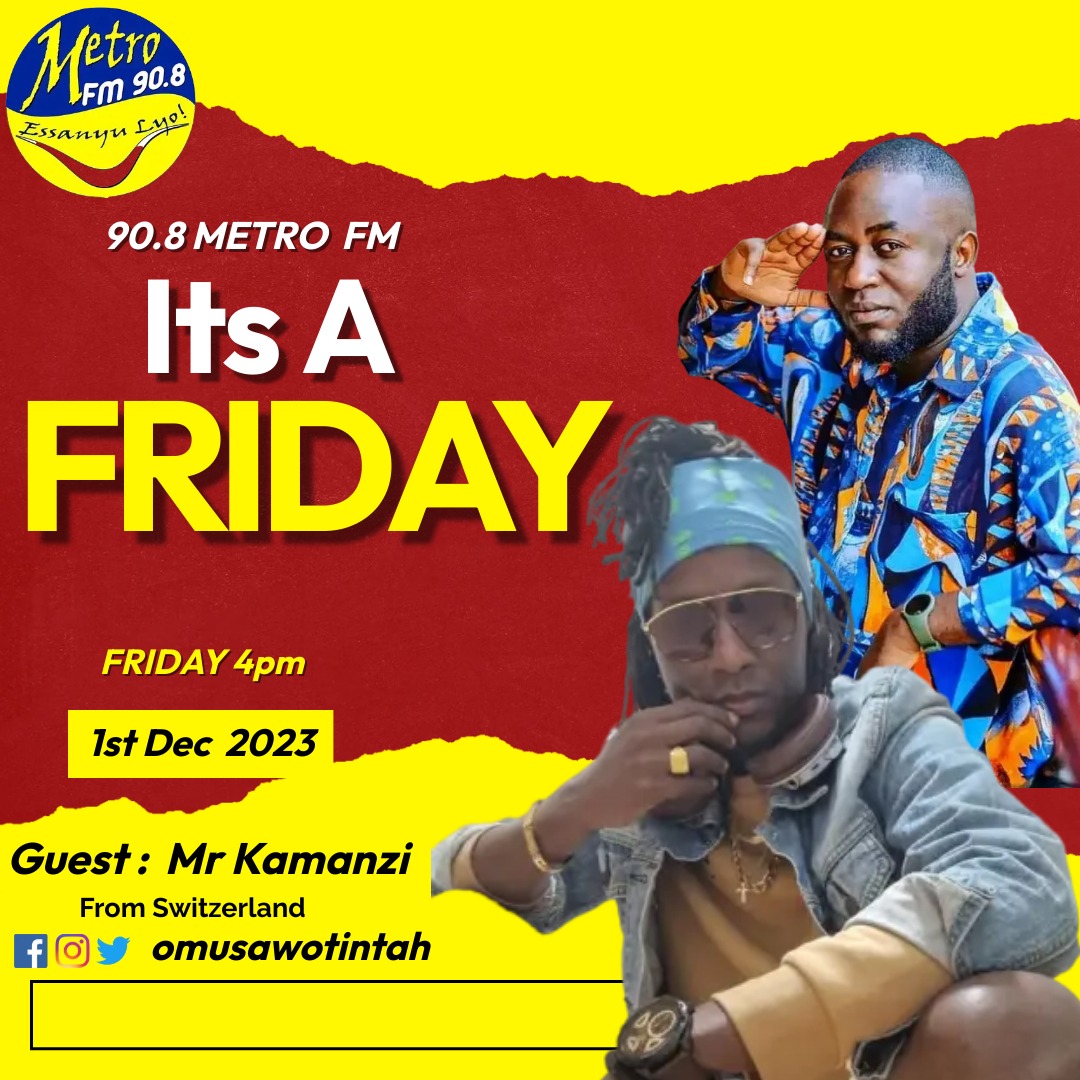 Metro FM 90.8's celebrated radio presenter and media activist, Omusawo Tintah, is gearing up to host the sensational Switzerland-based singer, Mr. Kamanzi, this Friday on his renowned radio show, Free Style Friday, running from 4 pm to 7 pm.
Omusawo Tintah's Free Style Friday has become a staple for music enthusiasts, featuring top-notch music and hosting internationally acclaimed artists. The show's popularity has soared, making it one of Uganda's most loved and trending radio programs.
Mr. Kamanzi, who is set to be the special guest on this week's episode, brings a wealth of musical talent and a captivating story to share. His journey in the world of music began at the age of 12, fueled by a deep passion for the art form. One of his childhood dreams was to perform on the grand stage, a dream that materialized in 1995 and marked the commencement of his music career.
Known for his distinctive vocal style, often referred to as "the husky voice of Africa," Mr. Kamanzi migrated to Switzerland a few years later. In 2008, he had the privilege of sharing the stage with T.o.k and Sean Paul in Dar es Salaam, Tanzania, a significant milestone in his musical journey.
With two published albums, namely "Unite" and "Today and Tomorrow," Mr. Kamanzi has made waves in the music industry. His track "Show Dem the Sign" received extensive airplay on local radio stations, solidifying his position as a notable artist. His performances have graced numerous stages across Africa and Europe, showcasing his versatility in musical genres, including Reggae, Afrobeat, Dancehall, and Pop Dancehall.
Beyond his musical accomplishments, Mr. Kamanzi's work with the Reggaenerators since 2021 has added a collaborative dimension to his career. His music carries a powerful message of upliftment, education, peace, and love, aligning with his personal motto: "Anywhere mi deh mi spread love."
As Free Style Friday prepares to host this illustrious artist, fans can anticipate an engaging and soulful session, blending Omusawo Tintah's charismatic hosting with the melodious tunes and inspiring story of Mr. Kamanzi. Tune in to Metro FM 90.8 this Friday for a musical experience that transcends borders and embraces the universal language of love through music.