Tyga Impresses Fans with Freestyle Over Doja Cat's "Paint The Town Red" Beat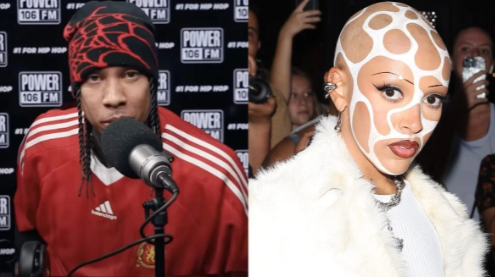 Tyga recently showcased his lyrical prowess in a freestyle over the beat of Doja Cat's hit single "Paint The Town Red," earning praise from fans who were clearly impressed with his bars.
During an interview with Justin Credible on Power 106, Tyga delivered his own take on the track produced by his "Juicy" collaborator.
In his freestyle, Tyga confidently rapped, "Lotta n-ggas got put on, I'm the catalyst. N-ggas can't mess with me, better practice abstinence. Pause on the play like Cam, 'It Is What It Is.' N-ggas got opinions on me? 'You don't even go here!'"
The response from fans in the comments section of a repost by Neighborhood Talk was overwhelmingly positive. Many took the opportunity to emphasize that Lil Wayne had a good reason for signing Tyga to his label.
"One thing with Wayne, everyone on his team was lyrical. You had to be able to actually rap to be in Young Money," one fan wrote, while another added, "Tyga is very underrated! He has consistently given us summer hits! I don't care, he found his lane and thrived! And his vibe is always immaculate!"
Someone pointed out, "Someone said Tyga was the Lil Baby of 10 years ago… can't say I disagree," and another fan exclaimed, "Tyga's flow is crazy, stop playing with that boy!"
Last month, Tyga and YG collaborated on a joint project titled "Hit Me When U Leave The Klub: The Playlist." The 14-song release featured previously-released singles like "Platinum," "PARTy T1M3," and "West Coast Weekend," as well as collaborations with Lil Wayne, Busta Rhymes, and Blxst.
Initially, the duo had announced a tour to accompany the project called the "Str8 to the Klub Tour." The 14-date North American tour was set to feature Saweetie, Kamaiyah, Wallie the Sensei, and DJ Vision, with shows scheduled from September 21 to November 22 in cities such as San Francisco, Las Vegas, Vancouver, Dallas, and Los Angeles. However, all the tour dates were canceled or postponed without explanation.
Omusawo Tintah To Host Renowned Swiss Artist Mr. Kamanzi on Metro fm 90.8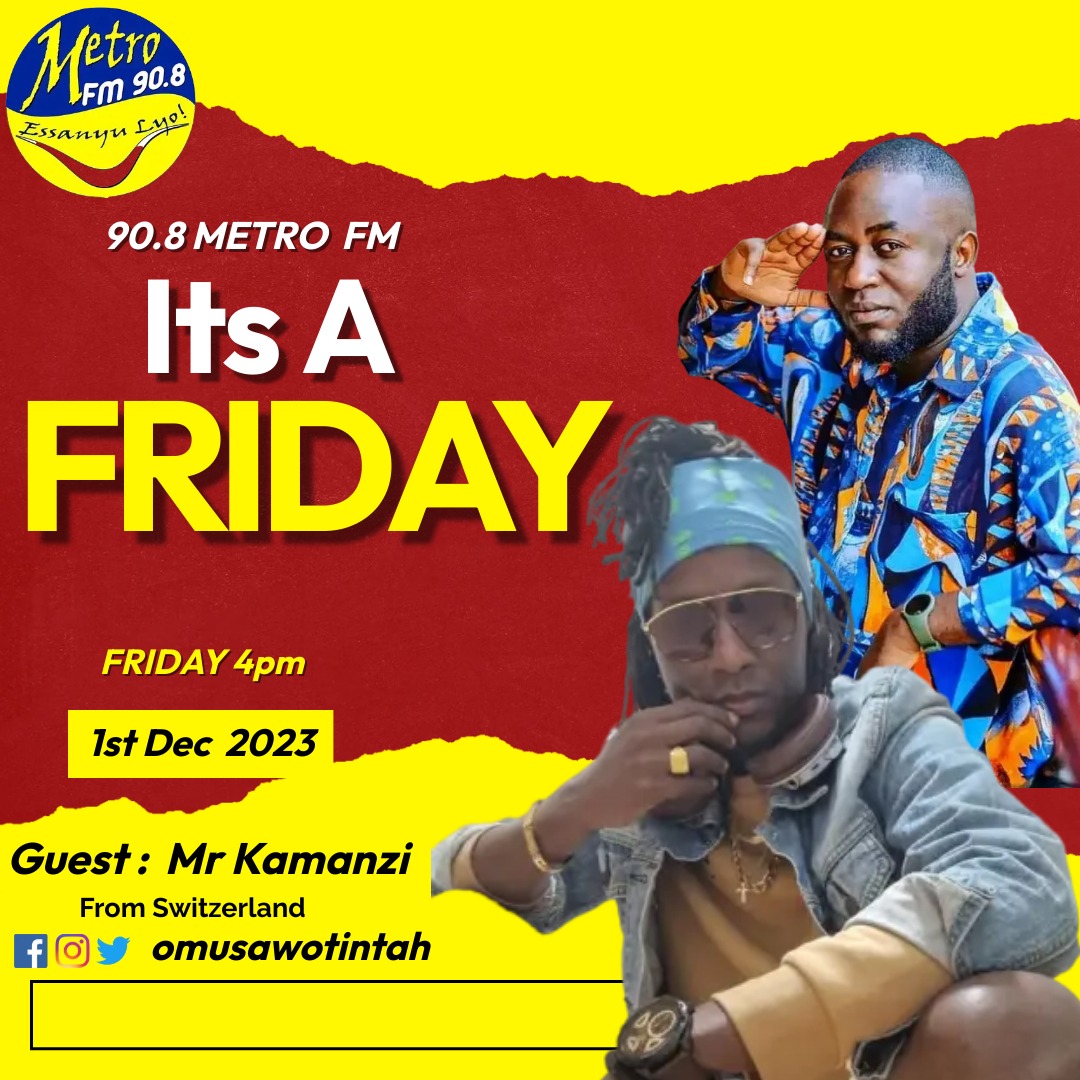 Metro FM 90.8's celebrated radio presenter and media activist, Omusawo Tintah, is gearing up to host the sensational Switzerland-based singer, Mr. Kamanzi, this Friday on his renowned radio show, Free Style Friday, running from 4 pm to 7 pm.
Omusawo Tintah's Free Style Friday has become a staple for music enthusiasts, featuring top-notch music and hosting internationally acclaimed artists. The show's popularity has soared, making it one of Uganda's most loved and trending radio programs.
Mr. Kamanzi, who is set to be the special guest on this week's episode, brings a wealth of musical talent and a captivating story to share. His journey in the world of music began at the age of 12, fueled by a deep passion for the art form. One of his childhood dreams was to perform on the grand stage, a dream that materialized in 1995 and marked the commencement of his music career.
Known for his distinctive vocal style, often referred to as "the husky voice of Africa," Mr. Kamanzi migrated to Switzerland a few years later. In 2008, he had the privilege of sharing the stage with T.o.k and Sean Paul in Dar es Salaam, Tanzania, a significant milestone in his musical journey.
With two published albums, namely "Unite" and "Today and Tomorrow," Mr. Kamanzi has made waves in the music industry. His track "Show Dem the Sign" received extensive airplay on local radio stations, solidifying his position as a notable artist. His performances have graced numerous stages across Africa and Europe, showcasing his versatility in musical genres, including Reggae, Afrobeat, Dancehall, and Pop Dancehall.
Beyond his musical accomplishments, Mr. Kamanzi's work with the Reggaenerators since 2021 has added a collaborative dimension to his career. His music carries a powerful message of upliftment, education, peace, and love, aligning with his personal motto: "Anywhere mi deh mi spread love."
As Free Style Friday prepares to host this illustrious artist, fans can anticipate an engaging and soulful session, blending Omusawo Tintah's charismatic hosting with the melodious tunes and inspiring story of Mr. Kamanzi. Tune in to Metro FM 90.8 this Friday for a musical experience that transcends borders and embraces the universal language of love through music.