Bugiri District Chairman Davidson Mulumba Summoned for Allegedly Slapping Police Officer
Davidson Mulumba, the chairman of Bugiri district, has been summoned by Busoga East Police following allegations of assaulting a police officer, Cpl Fred Wabwire, who serves as the in-charge of Bugiri General Hospital's police post.
Cpl Fred Wabwire stated that the district L.C. V chairman physically attacked him in the early hours of a Friday. According to Wabwire, the incident occurred when Mulumba, accompanied by four other individuals on separate motorcycles, hesitated to reveal his identity and was wearing a black hooded jacket. When Wabwire attempted to search them to ensure they weren't carrying dangerous items, Mulumba and his group responded with insults.
As tensions escalated, Mulumba personally assaulted Wabwire, while his companions continued to verbally attack. Wabwire was eventually assisted by hospital staff who alerted his superiors, revealing the identity of his attacker as the district chairperson.
Wabwire explained that the decision to search individuals entering or leaving the hospital and staff vehicles was made due to instances of missing property belonging to patients and hospital equipment.
In response, Mulumba countered these allegations, claiming that he had received information from informants stating that police personnel would lock the hospital gates around midnight and demand bribes for entry.
Mulumba further denied assaulting Wabwire, asserting that he was on a fact-finding mission to determine how patients were being handled at night, only to be insulted by the officers on duty.
The Bugiri district police commander, Godwin Ochaki, emphasized that there is no justifiable reason for anyone to physically harm another person, and public assault is particularly demeaning. Ochaki noted that Wabwire filed a case of assault at Bugiri Central Police Station, and inquiries are ongoing to assess the validity of his claims. Statements are being recorded from eyewitnesses, and written summons have been sent to Mulumba to ensure a fair hearing.
Police Officer Wounded in Shootout as Stolen Vehicle from Kenya Intercepted in Lira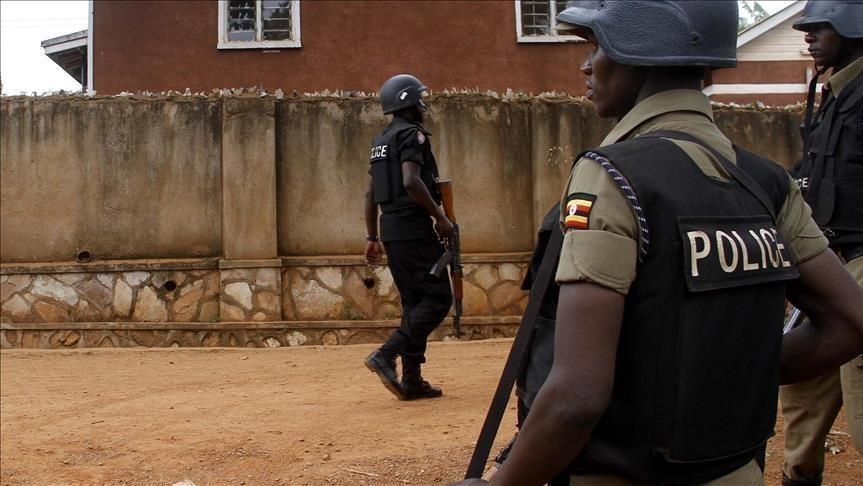 In a dramatic incident, a police officer from Lira Central Police Station sustained a gunshot wound in the stomach during a confrontation when law enforcement intercepted a Toyota Land Cruiser with registration number KDH 790K, suspected to be stolen from Kenya.
The altercation resulted in injuries to Tony Ebong and three others, identified as George Otyato from Awendo in Migori County, Kenya, Hussein Akako from Tororo-Malaba, and Paul Omara from Oyugisi Homa Bay County, Kenya.
The apprehended vehicle is currently impounded at Lira Central Police Station, and efforts are underway to locate a suspect who is believed to have escaped during the incident.
All injured individuals are receiving medical attention at Lira Regional Referral Hospital. The nature of their involvement in the alleged raid remains unclear.
A combined team of regular police and Flying Squad operatives established a checkpoint at Adwali cell, Boroboro ward, in Lira City East Division after receiving information about a suspected stolen vehicle from Kenya. The case was documented under Reference Number OB 24/9/11/2023 at Karuri Police Station, indicating that the vehicle was being driven into Uganda through the Busia border.
According to reports, the suspects attempted to mislead authorities by changing the vehicle's number plates to UBE 665K while in Dokolo district.
Patrick Jimmy Okema, the North Kyoga Police Spokesperson, confirmed that the vehicle's movements through Tororo, Mbale, Soroti, and Lira were tracked using a monitoring system. The ongoing investigation aims to unravel the circumstances surrounding the stolen vehicle and the individuals involved in the incident.