Ciara Embraces Motherhood Yet Again, Radiating Joy in Stunning Baby Bump Snapshot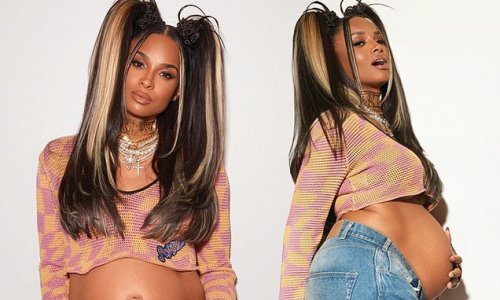 Renowned singer, songwriter, and dancer Ciara has once more captivated her fans with a breathtaking new photo showcasing her radiant baby bump. The Grammy-winning artist, recently marking her birthday, shared an image with the caption "Birthday Bumpin," exuding sheer happiness and expectation as she awaits the arrival of her newest family member. In the snapshot, Ciara elegantly poses in a fur hat, mini skirt, and fur boots, her giant baby bump a centerpiece, signifying the imminent due date.
This impending arrival marks Ciara's fourth child, adding to her already beautiful family, which includes her 9-year-old son, Future Zahir Wilburn, from a previous relationship. After marrying Russell Wilson in 2016, the couple welcomed their daughter, Sienna Princess, in 2017, followed by their son, Win Harrison, in 2020. Ciara's latest photo is a testament to her natural glow and the profound happiness that surrounds this special moment in her life.
Her journey through motherhood has consistently been an inspiration to many, as she gracefully navigates the role of a mother, often sharing snippets of her family life on social media. Despite her professional commitments, Ciara hasn't allowed motherhood to hinder her career, continuing to pursue her music, collaborations with other artists, philanthropic endeavors, and advocacy for important social causes.
The heartwarming photo of her baby bump has prompted an outpouring of love and well-wishes from her fans, eagerly anticipating the arrival of her newest family member. Ciara's ability to seamlessly balance her career with her family life stands as a testament to her resilience and strength, serving as a beacon of grace and beauty in both her professional and personal spheres. As she radiates joy and warmth in this new phase, Ciara remains a symbol of inspiration and anticipation for her followers, embodying the beauty of motherhood and new beginnings.
Omusawo Tintah To Host Renowned Swiss Artist Mr. Kamanzi on Metro fm 90.8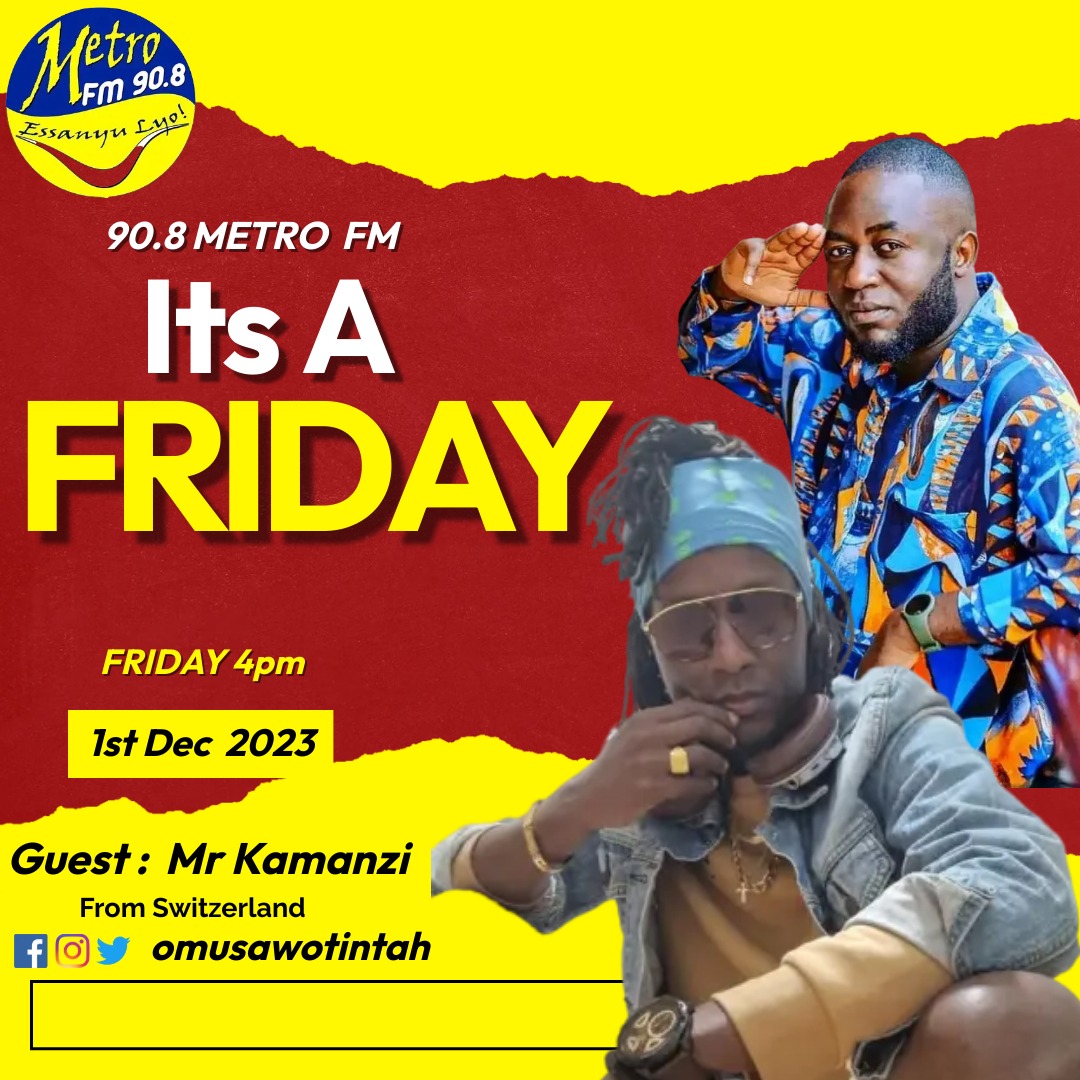 Metro FM 90.8's celebrated radio presenter and media activist, Omusawo Tintah, is gearing up to host the sensational Switzerland-based singer, Mr. Kamanzi, this Friday on his renowned radio show, Free Style Friday, running from 4 pm to 7 pm.
Omusawo Tintah's Free Style Friday has become a staple for music enthusiasts, featuring top-notch music and hosting internationally acclaimed artists. The show's popularity has soared, making it one of Uganda's most loved and trending radio programs.
Mr. Kamanzi, who is set to be the special guest on this week's episode, brings a wealth of musical talent and a captivating story to share. His journey in the world of music began at the age of 12, fueled by a deep passion for the art form. One of his childhood dreams was to perform on the grand stage, a dream that materialized in 1995 and marked the commencement of his music career.
Known for his distinctive vocal style, often referred to as "the husky voice of Africa," Mr. Kamanzi migrated to Switzerland a few years later. In 2008, he had the privilege of sharing the stage with T.o.k and Sean Paul in Dar es Salaam, Tanzania, a significant milestone in his musical journey.
With two published albums, namely "Unite" and "Today and Tomorrow," Mr. Kamanzi has made waves in the music industry. His track "Show Dem the Sign" received extensive airplay on local radio stations, solidifying his position as a notable artist. His performances have graced numerous stages across Africa and Europe, showcasing his versatility in musical genres, including Reggae, Afrobeat, Dancehall, and Pop Dancehall.
Beyond his musical accomplishments, Mr. Kamanzi's work with the Reggaenerators since 2021 has added a collaborative dimension to his career. His music carries a powerful message of upliftment, education, peace, and love, aligning with his personal motto: "Anywhere mi deh mi spread love."
As Free Style Friday prepares to host this illustrious artist, fans can anticipate an engaging and soulful session, blending Omusawo Tintah's charismatic hosting with the melodious tunes and inspiring story of Mr. Kamanzi. Tune in to Metro FM 90.8 this Friday for a musical experience that transcends borders and embraces the universal language of love through music.