Kanye West's 2016 Breakdown and Troubling Behavior Recounted in Recent Report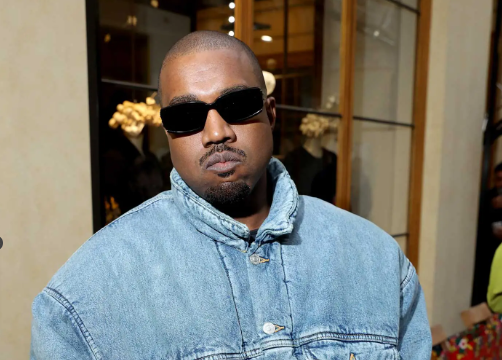 A recent New York Times article delves into Kanye West's turbulent relationship with adidas and shares unsettling details about the musician's 2016 breakdown. The information comes from observations made by his former trainer, Harley Pasternak, during a deposition in a 2017 lawsuit.
Pasternak recounted a visit to Kanye's home in November 2016, shortly after the artist delivered a controversial on-stage rant praising Donald Trump and expressing concern that JAY-Z might send "killers" after him. According to Pasternak, he encountered a paranoid Kanye who believed the government was conspiring against him. The musician was reportedly found scribbling Bible verses and drawing spaceships on bedsheets with a Sharpie, while friends and employees worriedly looked on. He was also seen with suitcases filled with pots, pans, and Tupperware.
The article also highlights Kanye West's history of antisemitic and sexist actions during his partnership with adidas, including an incident in 2013 when he allegedly drew a swastika on a sneaker sketch. Further allegations include his use of sexually explicit language and verbal abuse towards adidas employees, making them watch pornography for supposed creative inspiration, and making inappropriate comments to a Jewish Adidas manager, suggesting they hang a photo of Hitler in their kitchen and kiss it daily to practice "unconditional love."
Additionally, Kanye has been accused of expressing admiration for Hitler's "command of propaganda" and requiring his then-manager, Scooter Braun, the grandson of Holocaust survivors, to have dinner with Louis Farrakhan, the Nation of Islam leader known for controversial statements about Jews.
The New York Times reached out to Kanye West for comment, but he did not respond.
These revelations come after a similar exposé was published by Rolling Stone last year, which claimed that Kanye West's fascination with Adolf Hitler dates back to as early as 2003. Sources reported that he frequently discussed Hitler and Nazis, quizzing others on their opinions about the dictator and pressuring them to acknowledge the "good" he had done. Insiders noted that Kanye even sought inspiration from Hitler's tactics for gaining power to chart his path to fame and success.
Omusawo Tintah To Host Renowned Swiss Artist Mr. Kamanzi on Metro fm 90.8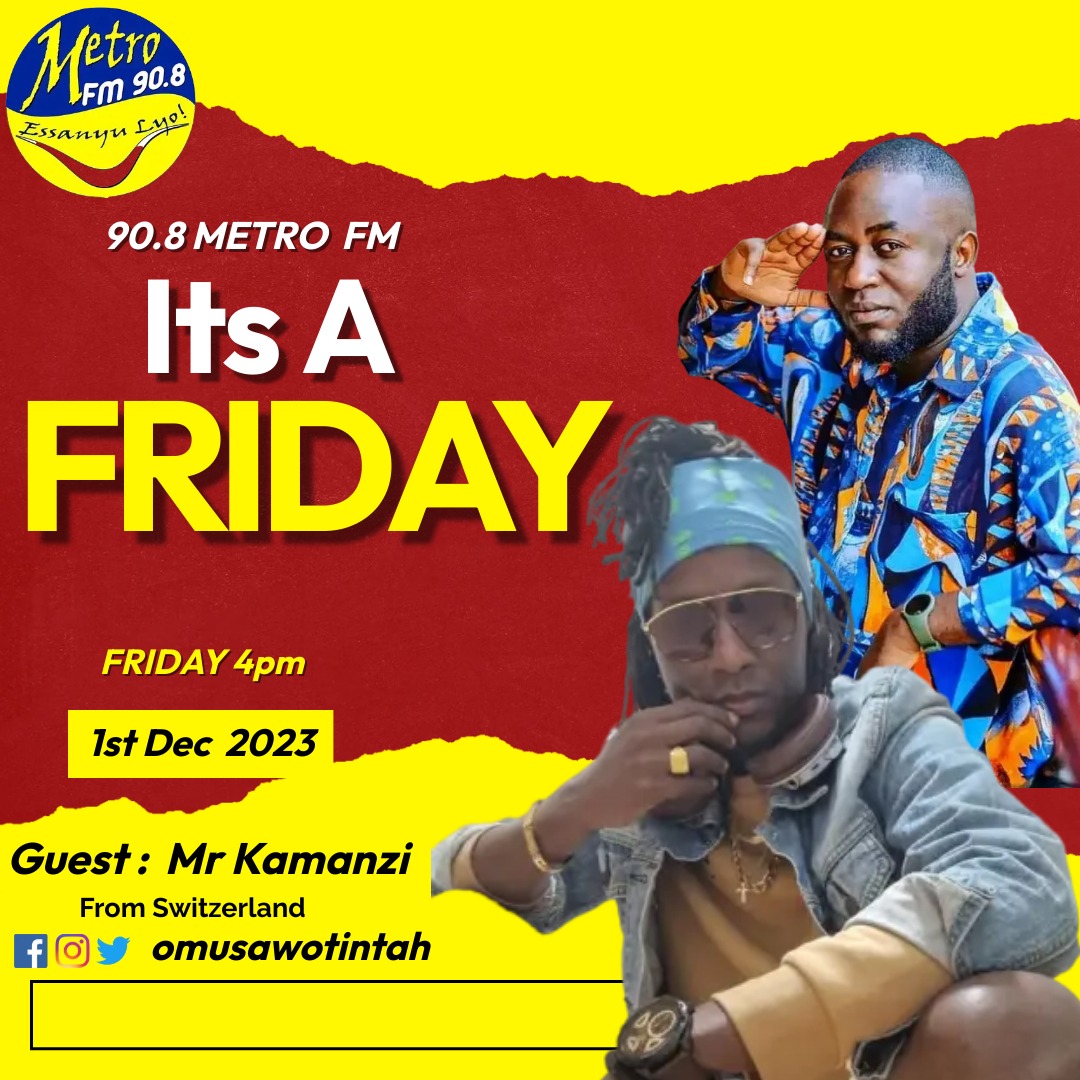 Metro FM 90.8's celebrated radio presenter and media activist, Omusawo Tintah, is gearing up to host the sensational Switzerland-based singer, Mr. Kamanzi, this Friday on his renowned radio show, Free Style Friday, running from 4 pm to 7 pm.
Omusawo Tintah's Free Style Friday has become a staple for music enthusiasts, featuring top-notch music and hosting internationally acclaimed artists. The show's popularity has soared, making it one of Uganda's most loved and trending radio programs.
Mr. Kamanzi, who is set to be the special guest on this week's episode, brings a wealth of musical talent and a captivating story to share. His journey in the world of music began at the age of 12, fueled by a deep passion for the art form. One of his childhood dreams was to perform on the grand stage, a dream that materialized in 1995 and marked the commencement of his music career.
Known for his distinctive vocal style, often referred to as "the husky voice of Africa," Mr. Kamanzi migrated to Switzerland a few years later. In 2008, he had the privilege of sharing the stage with T.o.k and Sean Paul in Dar es Salaam, Tanzania, a significant milestone in his musical journey.
With two published albums, namely "Unite" and "Today and Tomorrow," Mr. Kamanzi has made waves in the music industry. His track "Show Dem the Sign" received extensive airplay on local radio stations, solidifying his position as a notable artist. His performances have graced numerous stages across Africa and Europe, showcasing his versatility in musical genres, including Reggae, Afrobeat, Dancehall, and Pop Dancehall.
Beyond his musical accomplishments, Mr. Kamanzi's work with the Reggaenerators since 2021 has added a collaborative dimension to his career. His music carries a powerful message of upliftment, education, peace, and love, aligning with his personal motto: "Anywhere mi deh mi spread love."
As Free Style Friday prepares to host this illustrious artist, fans can anticipate an engaging and soulful session, blending Omusawo Tintah's charismatic hosting with the melodious tunes and inspiring story of Mr. Kamanzi. Tune in to Metro FM 90.8 this Friday for a musical experience that transcends borders and embraces the universal language of love through music.