Ministry of Luwero-Ruwenzori Triangle Donates Iron Sheets to Schools Affected by Rain Damage
The Ministry of Luwero-Ruwenzori Triangle has contributed 6,954 iron sheets to aid schools whose roofs were either damaged by heavy rains or had deteriorated over time.
Nineteen primary schools in Luwero district and thirteen in Nakaseke District were beneficiaries of this donation. Notable among the recipient schools were Ngoma Church of Uganda, Bujubya, Bukalabi, Mayirikiti, Mifunya, Lumpewe, Kifampa, and Kituntu primary schools in Nakaseke. In Luwero district, schools such as Butuntumula, Kyanukuzi, Luwero Boys, Manywa Blue, Kasaala Girls, Wakatayi, Wobulenzi UMEA, Wobulenzi Public School, and Star Junior Academy were among those that received assistance.
James Tumuhairwe Ninsiima, the headteacher of Ngoma Church of Uganda Primary School, shared that a classroom block, devastated by a storm fifteen years ago, has remained unrepaired, forcing students to study under trees or in shared classes. The school received 400 iron sheets, allowing them to start renovating the block and accommodate around 800 students.
Ignatius Koomu Kiwanuka, the LCV Chairperson of Nakaseke district, revealed that some schools had constructed new classroom blocks but couldn't afford to roof them. The distribution of iron sheets aimed to support such schools in completing these structures.
Koomu also emphasized the urgency of renovating old schools, highlighting the risk of dilapidated structures collapsing due to heavy rains, potentially endangering the lives of students.
Burton Bbumba, the headteacher of Luwero Boys Primary School, expressed relief at receiving 200 iron sheets. The school plans to use them to replace old sheets and ensure a conducive learning environment, especially during the rainy season.
Florence Bbosa from Luwero District Education explained that due to budget shortfalls, the district had been able to construct classroom blocks in only a limited number of schools each financial year. The donation of iron sheets is anticipated to help mitigate classroom shortages in the district.
During the distribution in Luwero town council, State Minister Alice Kaboyo, in charge of Luwero Triangle, launched the initiative. She emphasized the sheets were to be used exclusively for roofing classroom blocks and revealed that private schools would also benefit from this aid.
The Ministry procured a total of 8,874 iron sheets at a cost of 631 million shillings, intending to donate them not only to schools but also to veterans in need.
Blueface's Mom, Karlissa Saffold, Takes Aim At Jaidyn Alexis' Family In Fiery Social Media Rant – The Hoima Post –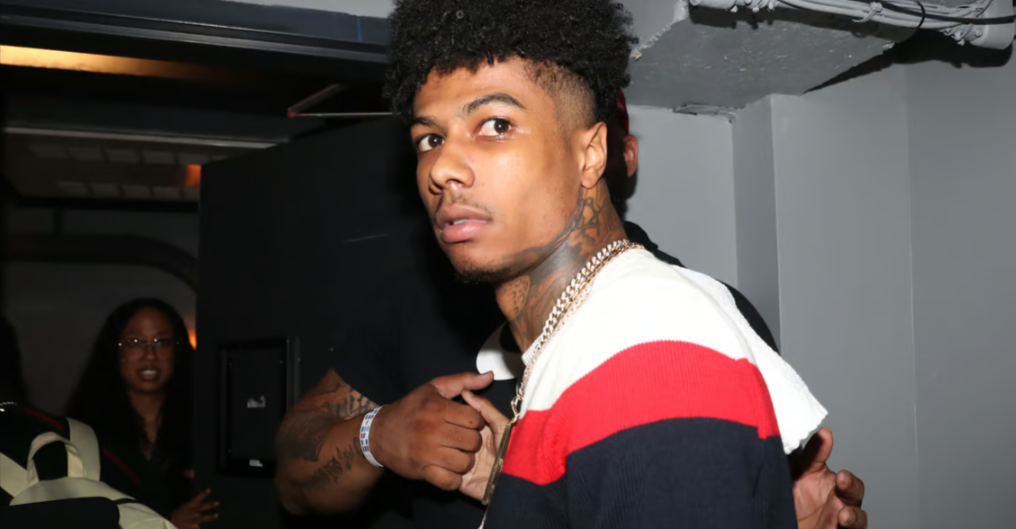 Jaidyn Alexis and Blueface's relationship has seen its fair share of ups and downs since high school, marked by numerous separations and reconciliations. Their connection goes beyond romance, as they share two children and are now bound by the 25-year-old rapper's recording contract with MILF Music and Columbia Records. However, recent social media activity from Blueface sparked interest when he removed all photos of him and Jaidyn from his Instagram.
Responding to the situation, Blueface's mom, Karlissa Saffold, took to social media to express her thoughts and directed her frustration at Jaidyn's mother in a heated rant. Recalling a past incident where she felt mistreated by Jaidyn's family, Saffold highlighted the challenges of being the one making sacrifices while facing financial struggles.
Amidst the emotional confrontation, Saffold called out Jaidyn's mother for not defending her daughter against online criticism. Although Saffold herself has engaged in negative comments about her future daughter-in-law in the past, she asserted that she has also defended Jaidyn when necessary. Expressing frustration, Saffold noted her efforts to reach out to Jaidyn's family, emphasizing the need for support and understanding between mothers.
While Saffold's message may not have been conciliatory, her protective instincts kicked in when she witnessed Tokyo Toni making controversial statements about Beyonce and Blue Ivy. Saffold promptly defended the 11-year-old, showcasing a change in her approach when it comes to standing up for others in the public eye. The complex dynamics surrounding Blueface, Jaidyn Alexis, and their families continue to captivate social media users, adding another layer to their ongoing saga. For more details, follow the link below.