Noname and J. Cole Find Peace After Past Dispute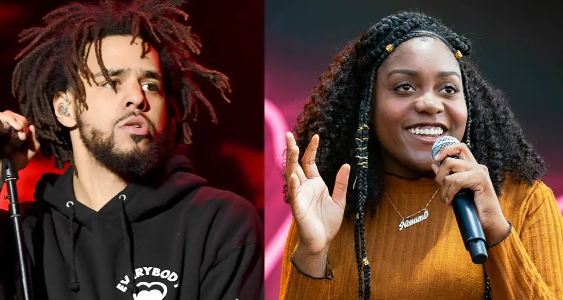 Noname has recently revealed that she and J. Cole have put their past disagreements behind them, marking a moment of reconciliation several years after the rappers engaged in a public exchange of words through their songs.
In a new interview with Complex on Thursday, October 26, the Chicago rapper opened up about the spirited debate she had with the "MIDDLE CHILD" hitmaker. She admitted, "I wouldn't say [Cole] was necessarily wrong. I think we both could have gone about it in a better way… [W]e both could have done better. I'm like, 'Bro, I'm only on Twitter, I'm not even talking about you. It's tweets, I thought you weren't on Twitter.'"
Noname, also known as the Sundial rapper, further explained how she and J. Cole reconnected earlier this year. She mentioned, "I had a block party this past summer, and I was hitting him to see if he could pull up on some special guest stuff, and he was really about it." While he couldn't make it due to his fatherly responsibilities, he expressed his willingness to donate. Noname emphasized, "We do not have beef; we love Cole over here."
The initial dispute between the two artists began with J. Cole's 2020 song "Snow On Tha Bluff," in which he criticized someone he described as "a young lady out there she way smarter than me." He addressed her activism and voiced his reservations about her "tone," leading many to assume he was referring to Noname.
Noname, in response, released the track "Song 33," where she questioned Cole's priorities and highlighted pressing societal issues. However, just days later, she expressed regret on social media for her response, acknowledging that her ego had influenced her actions.
The recent reconciliation between Noname and J. Cole represents a positive step in resolving their past differences and fostering mutual respect.
Omusawo Tintah To Host Renowned Swiss Artist Mr. Kamanzi on Metro fm 90.8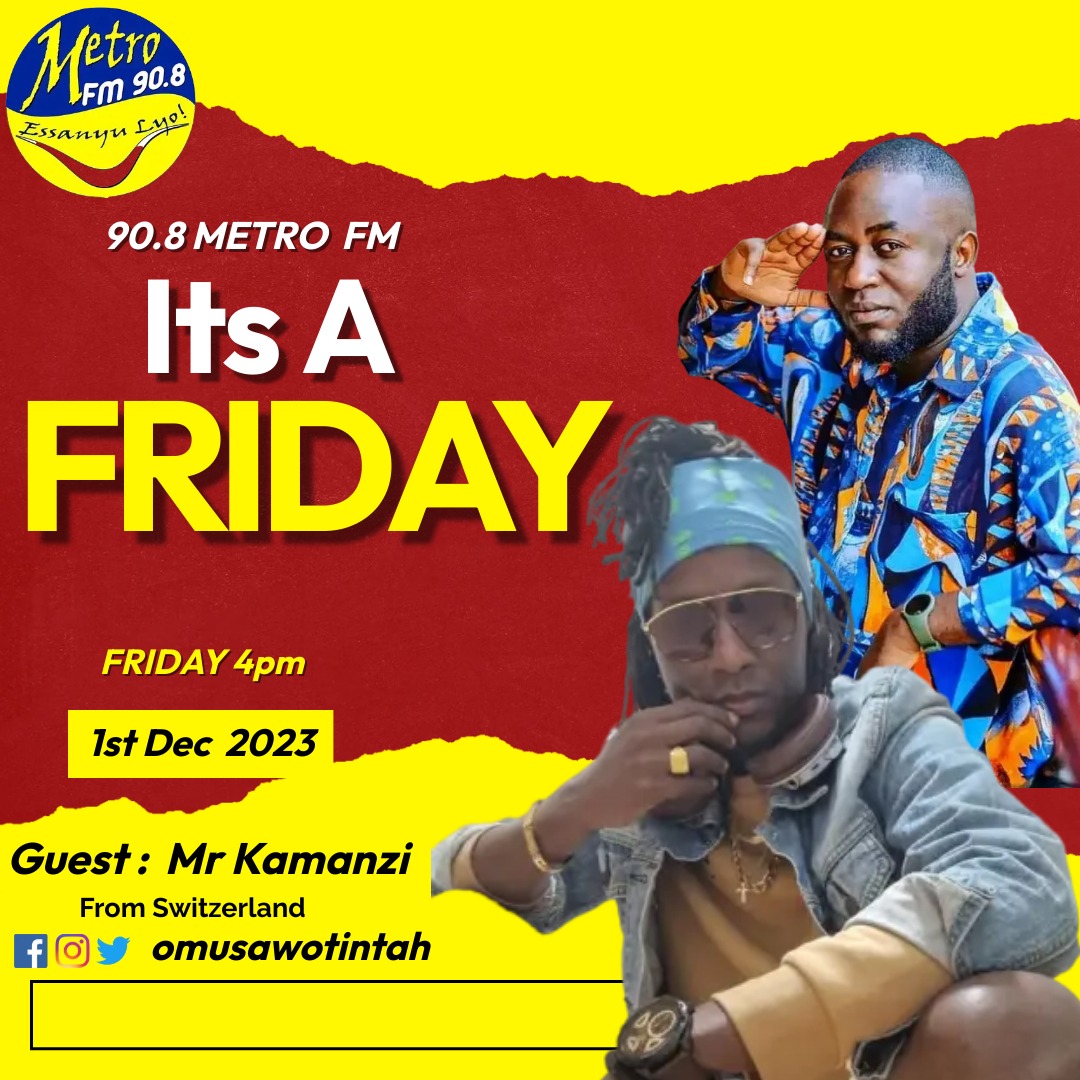 Metro FM 90.8's celebrated radio presenter and media activist, Omusawo Tintah, is gearing up to host the sensational Switzerland-based singer, Mr. Kamanzi, this Friday on his renowned radio show, Free Style Friday, running from 4 pm to 7 pm.
Omusawo Tintah's Free Style Friday has become a staple for music enthusiasts, featuring top-notch music and hosting internationally acclaimed artists. The show's popularity has soared, making it one of Uganda's most loved and trending radio programs.
Mr. Kamanzi, who is set to be the special guest on this week's episode, brings a wealth of musical talent and a captivating story to share. His journey in the world of music began at the age of 12, fueled by a deep passion for the art form. One of his childhood dreams was to perform on the grand stage, a dream that materialized in 1995 and marked the commencement of his music career.
Known for his distinctive vocal style, often referred to as "the husky voice of Africa," Mr. Kamanzi migrated to Switzerland a few years later. In 2008, he had the privilege of sharing the stage with T.o.k and Sean Paul in Dar es Salaam, Tanzania, a significant milestone in his musical journey.
With two published albums, namely "Unite" and "Today and Tomorrow," Mr. Kamanzi has made waves in the music industry. His track "Show Dem the Sign" received extensive airplay on local radio stations, solidifying his position as a notable artist. His performances have graced numerous stages across Africa and Europe, showcasing his versatility in musical genres, including Reggae, Afrobeat, Dancehall, and Pop Dancehall.
Beyond his musical accomplishments, Mr. Kamanzi's work with the Reggaenerators since 2021 has added a collaborative dimension to his career. His music carries a powerful message of upliftment, education, peace, and love, aligning with his personal motto: "Anywhere mi deh mi spread love."
As Free Style Friday prepares to host this illustrious artist, fans can anticipate an engaging and soulful session, blending Omusawo Tintah's charismatic hosting with the melodious tunes and inspiring story of Mr. Kamanzi. Tune in to Metro FM 90.8 this Friday for a musical experience that transcends borders and embraces the universal language of love through music.