Rapper Gunplay Arrested for Violating Restraining Order Amid Safety Concerns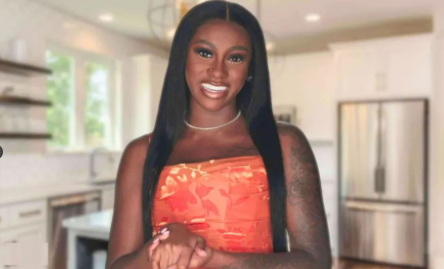 Gunplay has once again found himself in police custody for violating a restraining order issued by his estranged wife, Vonshae Taylor-Morales. This latest incident marks the eighth instance in which he has defied the court order, raising serious concerns for the safety of Vonshae and her child.
Following Gunplay's arrest, Vonshae decided to break her silence, taking to Instagram to share a heartfelt statement expressing her gratitude for the protection she and her daughter have received and shedding light on the challenging journey she has endured. "My daughter and I are safe, and we are back home with my family and support system until this is over," she wrote. "Although this has been very frightening, I am beyond thankful that the house arrest officers and the sheriff's department kept my daughter safe before anything horrible happened."
She continued, "Regardless of how the public may feel about my mistakes and recent choices, I am still human. No mother and child should have to constantly uproot their life and live in fear of a man. I really want to take this time to heal in a safe space, put all of this behind me, and get back on the path I started on before I met him. I can admit I have been under intense stress and pressure this past year. I haven't handled any of it the best way."
The incident that prompted Vonshae's statement occurred on October 25th when Gunplay's GPS ankle monitor triggered an alert, indicating his proximity to her home. The Florida Department of Corrections Community Control promptly informed the Miami-Dade County Sheriff's deputies, who swiftly apprehended Gunplay before he could come into contact with Vonshae and her child.
Furthermore, Vonshae assured her followers that she is okay and acknowledged the emotional turmoil she had experienced. "There has been a lot built up, misplaced anger," she continued. "I'm ready to let go and let God. Thank you, guys, for the prayers and well-wishes." Her statement candidly addressed her mistakes and recent choices, emphasizing that, despite her public image, she remains a human being. It drew attention to the plight of mothers who find themselves in a constant state of upheaval and fear, even with legal protection.
The statement also shed light on the immense stress and pressure Vonshae had endured over the past year, admitting that she had not always handled it in the best way. This open admission serves as a poignant reminder of the hidden struggles that people face behind closed doors, highlighting the importance of offering support and compassion. Vonshae concluded her statement by expressing her readiness to let go and allow a higher power to guide her life. This declaration reflects her resilience and determination to move beyond the dark chapter she has been living through, serving as an inspiration to anyone confronting adversity and striving to regain control of their life's direction.
Omusawo Tintah To Host Renowned Swiss Artist Mr. Kamanzi on Metro fm 90.8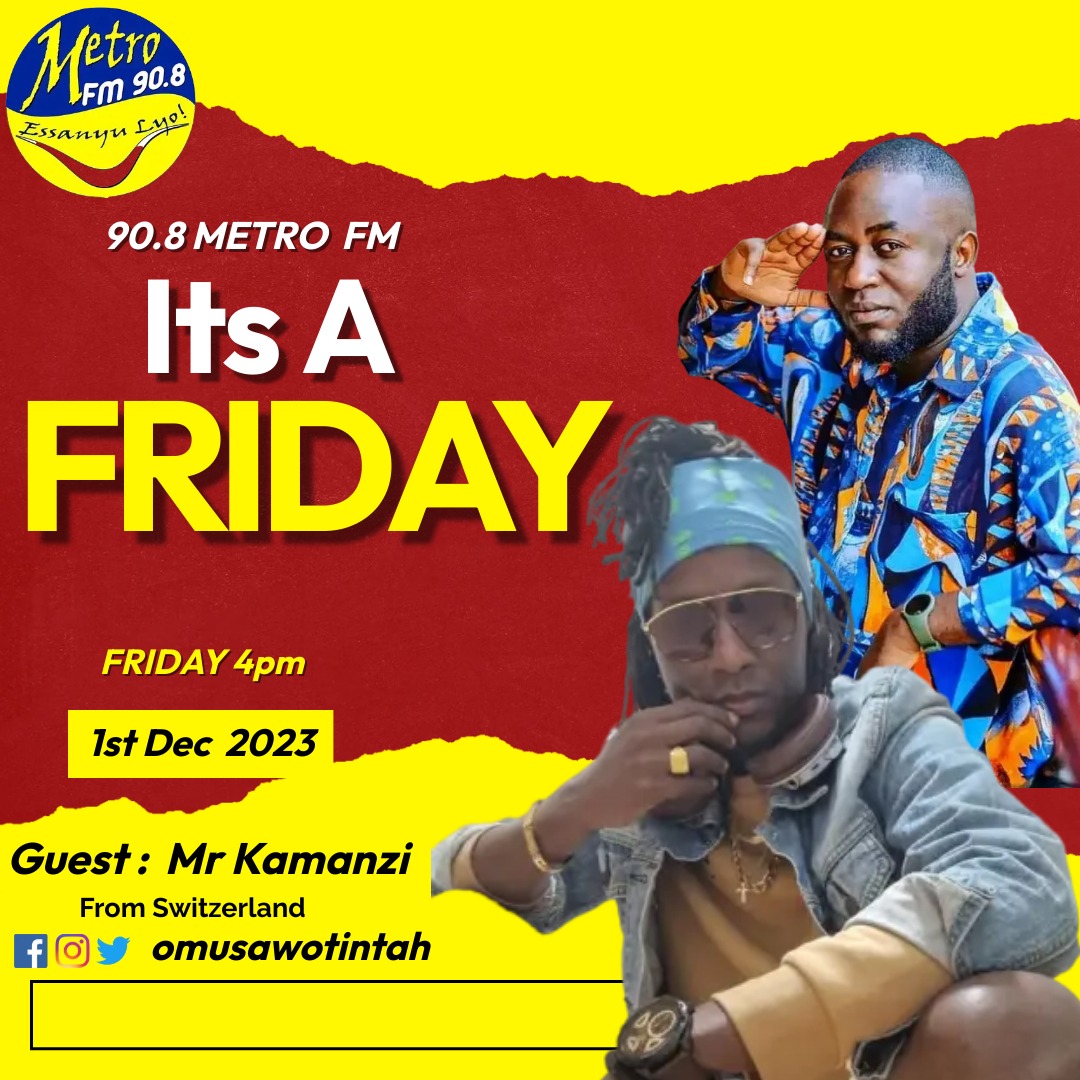 Metro FM 90.8's celebrated radio presenter and media activist, Omusawo Tintah, is gearing up to host the sensational Switzerland-based singer, Mr. Kamanzi, this Friday on his renowned radio show, Free Style Friday, running from 4 pm to 7 pm.
Omusawo Tintah's Free Style Friday has become a staple for music enthusiasts, featuring top-notch music and hosting internationally acclaimed artists. The show's popularity has soared, making it one of Uganda's most loved and trending radio programs.
Mr. Kamanzi, who is set to be the special guest on this week's episode, brings a wealth of musical talent and a captivating story to share. His journey in the world of music began at the age of 12, fueled by a deep passion for the art form. One of his childhood dreams was to perform on the grand stage, a dream that materialized in 1995 and marked the commencement of his music career.
Known for his distinctive vocal style, often referred to as "the husky voice of Africa," Mr. Kamanzi migrated to Switzerland a few years later. In 2008, he had the privilege of sharing the stage with T.o.k and Sean Paul in Dar es Salaam, Tanzania, a significant milestone in his musical journey.
With two published albums, namely "Unite" and "Today and Tomorrow," Mr. Kamanzi has made waves in the music industry. His track "Show Dem the Sign" received extensive airplay on local radio stations, solidifying his position as a notable artist. His performances have graced numerous stages across Africa and Europe, showcasing his versatility in musical genres, including Reggae, Afrobeat, Dancehall, and Pop Dancehall.
Beyond his musical accomplishments, Mr. Kamanzi's work with the Reggaenerators since 2021 has added a collaborative dimension to his career. His music carries a powerful message of upliftment, education, peace, and love, aligning with his personal motto: "Anywhere mi deh mi spread love."
As Free Style Friday prepares to host this illustrious artist, fans can anticipate an engaging and soulful session, blending Omusawo Tintah's charismatic hosting with the melodious tunes and inspiring story of Mr. Kamanzi. Tune in to Metro FM 90.8 this Friday for a musical experience that transcends borders and embraces the universal language of love through music.