Retired Civil Servant Jofram Waidhuuba Charged with Office Abuse and Land Fraud
Retired civil servant, has been charged in the Anti-Corruption Court in Kampala with abuse of office and conspiracy to defraud Jinja Municipal Council of its land. On Friday, he appeared before Grade One Magistrate Esther Asiimwe and faced two counts.
The court heard that during 2018, while Waidhuuba served as Deputy Clerk at Jinja Municipal Council, he irregularly signed and issued Transfer Forms to God Will Agencies Limited to transfer land registered as FRV JJA 453 Folio 6 Plot M23, located on Aniyali Amanyi Road, Masese II, III. This land was the property of his employer, the municipal council.
According to the prosecution, Waidhuuba abused the authority of his office and took actions that were detrimental to the interests of his employer. He is also accused of conspiring with Isaac Tusiime, the Director of M/S God Will Agencies Limited, who is currently at large, to defraud Jinja Municipal Council.
The State Attorney, Gloria Inzikuru, informed the court that investigations are complete, but Waidhuuba's co-accused has not yet been apprehended. She requested the issuance of criminal summons against him.
Waidhuuba denied the charges and sought bail through his legal representatives, led by Gerald Batanda. They argued that the court has jurisdiction to hear the charges and that their client has the right to apply for bail, which the court can grant at its discretion.
Waidhuuba, aged 63, is considered to be of advanced age and has a fixed place of residence within the jurisdiction of the Anti-Corruption Court in Jinja.
He presented his wife, Juliet Waidhuba, his son James Lwangwa, a Senior Technical Auditor at the Uganda National Roads Authority (UNRA), and his daughter-in-law Juliet Babita, a Personal Banker at Centenary Bank, as his sureties.
Batanda also provided a recommendation letter from Waidhuuba's personal doctor at Kampala Hospital, indicating his need for medical monitoring due to his health condition. The defense lawyer requested the court to release his client on reasonable terms, taking into account the challenging economic conditions affecting everyone in the country.
The prosecution objected to bail, citing the Anti-Corruption Court's rules, which require sureties to demonstrate financial capacity to meet bail terms. Inzikuru argued that Waidhuuba's wife is a housewife and had not proven her ability to forfeit anything if the accused fails to attend the trial. She further pointed out that the presented identity cards were insufficient evidence of their financial capacity.
In her ruling, Magistrate Asiimwe granted Waidhuuba bail, requiring him to deposit 3 million Shillings in cash, with each surety providing 25 million Shillings, not in cash. She found the wife and son to be more substantial sureties and disqualified the daughter-in-law.
The case has been adjourned to November 30th, 2023. The court also issued a criminal summons for businessman Isaac Tusiime to appear on that day and enter a plea.
Police Officer Wounded in Shootout as Stolen Vehicle from Kenya Intercepted in Lira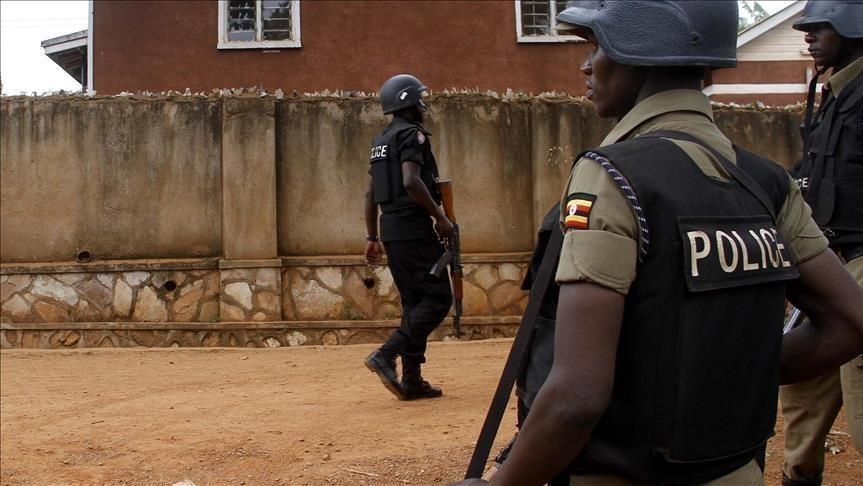 In a dramatic incident, a police officer from Lira Central Police Station sustained a gunshot wound in the stomach during a confrontation when law enforcement intercepted a Toyota Land Cruiser with registration number KDH 790K, suspected to be stolen from Kenya.
The altercation resulted in injuries to Tony Ebong and three others, identified as George Otyato from Awendo in Migori County, Kenya, Hussein Akako from Tororo-Malaba, and Paul Omara from Oyugisi Homa Bay County, Kenya.
The apprehended vehicle is currently impounded at Lira Central Police Station, and efforts are underway to locate a suspect who is believed to have escaped during the incident.
All injured individuals are receiving medical attention at Lira Regional Referral Hospital. The nature of their involvement in the alleged raid remains unclear.
A combined team of regular police and Flying Squad operatives established a checkpoint at Adwali cell, Boroboro ward, in Lira City East Division after receiving information about a suspected stolen vehicle from Kenya. The case was documented under Reference Number OB 24/9/11/2023 at Karuri Police Station, indicating that the vehicle was being driven into Uganda through the Busia border.
According to reports, the suspects attempted to mislead authorities by changing the vehicle's number plates to UBE 665K while in Dokolo district.
Patrick Jimmy Okema, the North Kyoga Police Spokesperson, confirmed that the vehicle's movements through Tororo, Mbale, Soroti, and Lira were tracked using a monitoring system. The ongoing investigation aims to unravel the circumstances surrounding the stolen vehicle and the individuals involved in the incident.