Tasha K Addresses Emotional Statements on Nicki Minaj, Asserts No Intentions of Stirring Drama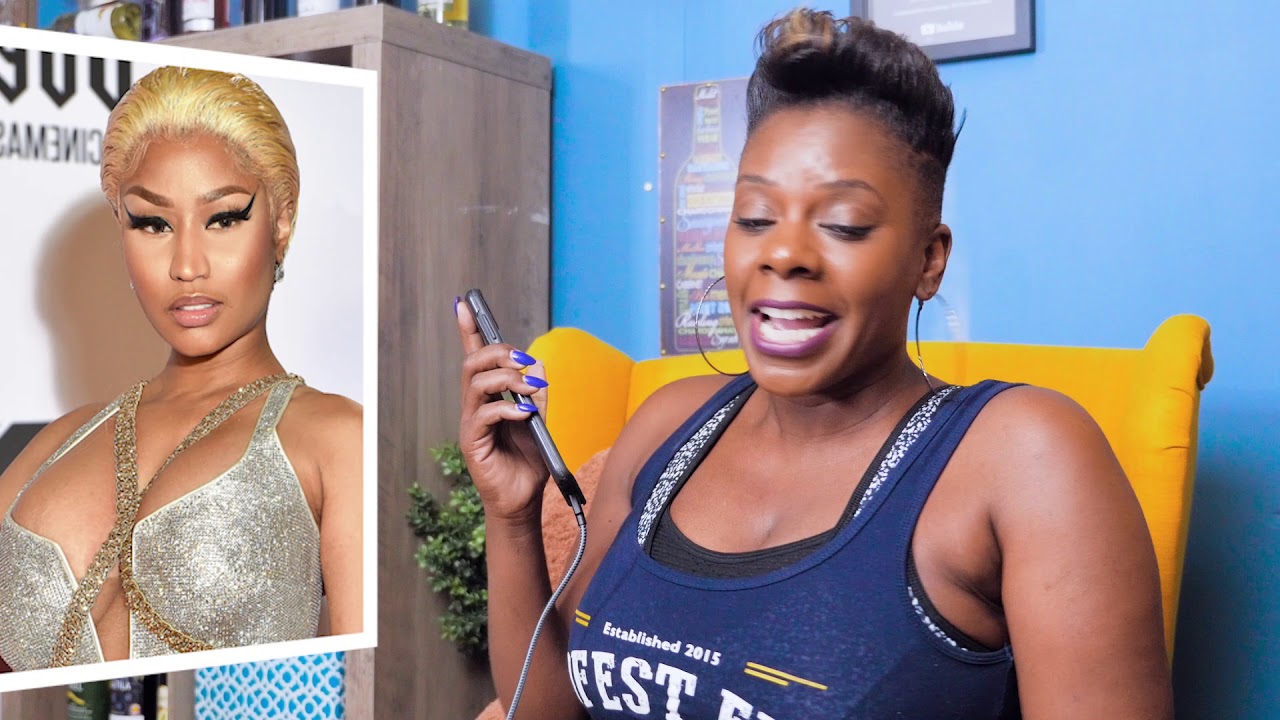 Tasha K, a well-known blogger, has often found her name entangled in headlines alongside Cardi B due to their tumultuous history. However, recent attention has shifted towards her affiliation with the Queen of Rap, Nicki Minaj. In a recent revelation, Tasha disclosed her refusal to sign a non-disclosure agreement proposed by the "Moment 4 Life" singer, shedding light on their past discussions involving Cardi.
Following the viral spread of this disclosure, Tasha has revisited the topic of Nicki Minaj, aiming to clarify that her comments were not meant to incite drama. In a video, the Unwine host expressed, "I was emotional, right?" explaining why she brought up the Trinidadian artist's NDA. She further admitted, "They don't like me going Live when I'm emotional because I just get to talking. It's a blessing and a curse. If I'm angry, happy, or sad, I gotta talk, and it was a lot of emotions going on."
"I felt compelled to say it, but it wasn't… If it seemed messy, that's not what I intended," the YouTuber continued. "Over the years, Nicki and I have had numerous conversations, and there's a lot that people aren't aware of," Tasha alleged, painting a portrait that portrays Minaj as a victim. "I provided her with information she wasn't even aware of," she added, emphasizing her significant role in the blogging sphere.
In other news related to Tasha K, it appears that the controversial blogger may have potentially earned forgiveness from Cardi B despite an outstanding $4 million owed due to a defamation lawsuit. Notably, Cardi has been openly dealing with mental health struggles, and during a particularly difficult period, Tasha reached out to offer support to the mother of three. Find out how Cardi responded to this unexpected gesture of kindness in the link provided and stay tuned for further updates on hip-hop and pop culture news.
Omusawo Tintah To Host Renowned Swiss Artist Mr. Kamanzi on Metro fm 90.8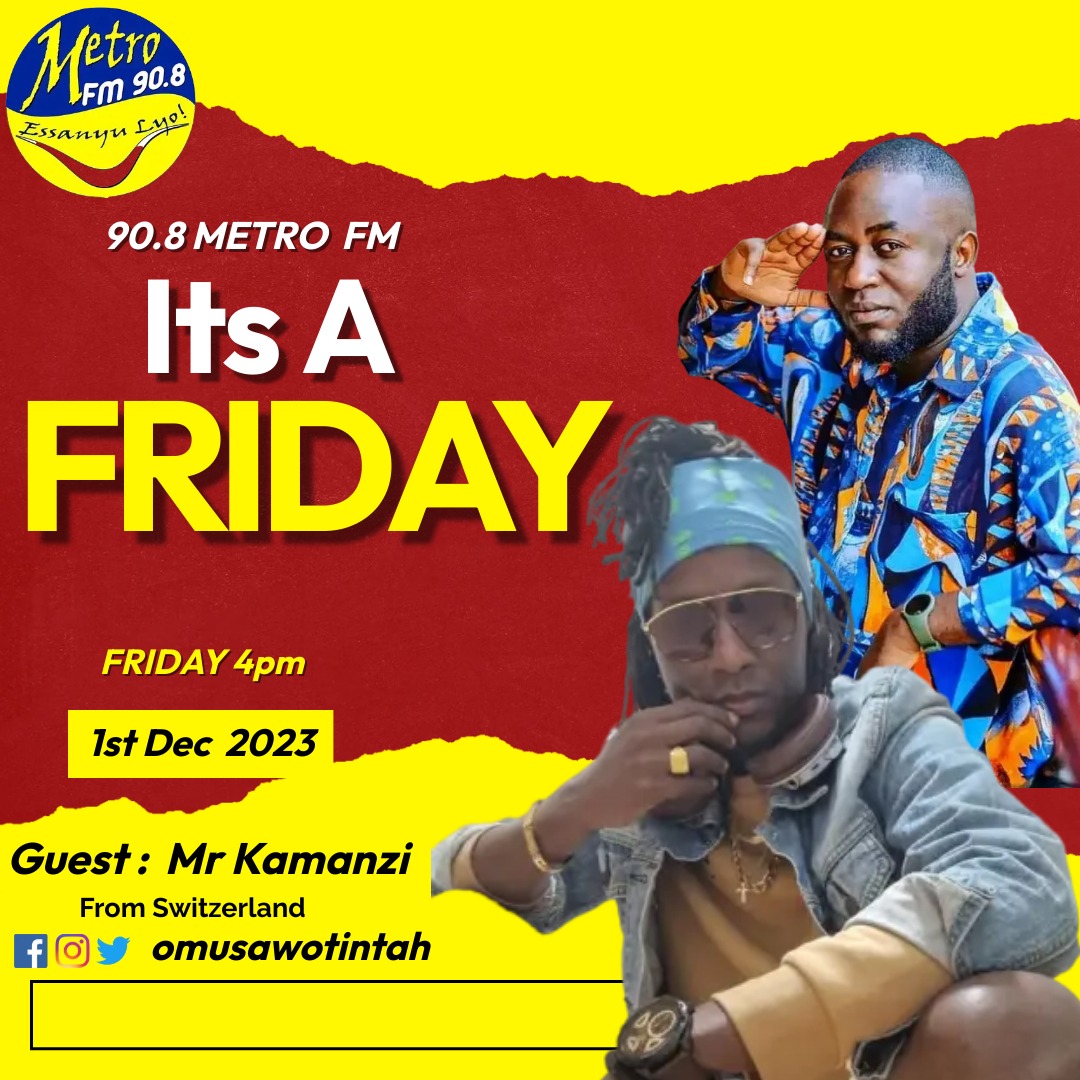 Metro FM 90.8's celebrated radio presenter and media activist, Omusawo Tintah, is gearing up to host the sensational Switzerland-based singer, Mr. Kamanzi, this Friday on his renowned radio show, Free Style Friday, running from 4 pm to 7 pm.
Omusawo Tintah's Free Style Friday has become a staple for music enthusiasts, featuring top-notch music and hosting internationally acclaimed artists. The show's popularity has soared, making it one of Uganda's most loved and trending radio programs.
Mr. Kamanzi, who is set to be the special guest on this week's episode, brings a wealth of musical talent and a captivating story to share. His journey in the world of music began at the age of 12, fueled by a deep passion for the art form. One of his childhood dreams was to perform on the grand stage, a dream that materialized in 1995 and marked the commencement of his music career.
Known for his distinctive vocal style, often referred to as "the husky voice of Africa," Mr. Kamanzi migrated to Switzerland a few years later. In 2008, he had the privilege of sharing the stage with T.o.k and Sean Paul in Dar es Salaam, Tanzania, a significant milestone in his musical journey.
With two published albums, namely "Unite" and "Today and Tomorrow," Mr. Kamanzi has made waves in the music industry. His track "Show Dem the Sign" received extensive airplay on local radio stations, solidifying his position as a notable artist. His performances have graced numerous stages across Africa and Europe, showcasing his versatility in musical genres, including Reggae, Afrobeat, Dancehall, and Pop Dancehall.
Beyond his musical accomplishments, Mr. Kamanzi's work with the Reggaenerators since 2021 has added a collaborative dimension to his career. His music carries a powerful message of upliftment, education, peace, and love, aligning with his personal motto: "Anywhere mi deh mi spread love."
As Free Style Friday prepares to host this illustrious artist, fans can anticipate an engaging and soulful session, blending Omusawo Tintah's charismatic hosting with the melodious tunes and inspiring story of Mr. Kamanzi. Tune in to Metro FM 90.8 this Friday for a musical experience that transcends borders and embraces the universal language of love through music.