Will Smith's Unexplored Relationship with Salt-N-Pepa's Sandra Denton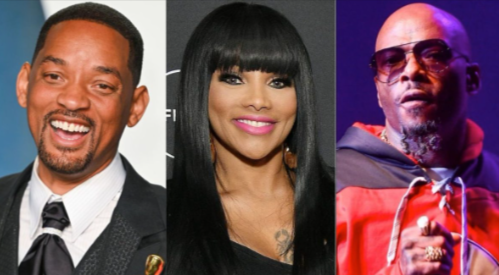 Recent attention has focused on Will Smith due to his unconventional relationship with wife Jada Pinkett-Smith. However, revelations about an unexplored connection between Smith and Sandra Denton of Salt-N-Pepa have emerged, shedding light on a missed opportunity in the past.
In a new excerpt from Smith's podcast "Class of '88," featuring a conversation with Salt-N-Pepa, Denton, who toured with the Fresh Prince and DJ Jazzy Jeff during their early music career, disclosed details about a date she had with Smith. Denton shared that although she found Smith intriguing, she declined his advances, perceiving him as overly "nice."
Recalling their date in L.A., Denton reflected, "You were very nice. This was the date you won and beat us out. You were so happy. You were like, 'Let's go celebrate.'" She referenced Smith's first Grammy win in 1989 when he and Jeff won over Salt-N-Pepa and LL COOL J in the rap category.
Detailing their time together, Denton continued, "Then we were out, and you saw a homeless person. You gave the homeless person $100. And it was so nice. Then we went to the Hollywood sign." Smith remembered Pepa being on a break from her ex, Treach, at that time.
Smith revealed his hesitation to pursue Denton due to concerns about her ex, saying, "I think you and Treach had been broke up for a minute. So, in my mind when I was trying to spit my game but I didn't really have anything. My concern was I was gonna get killed." Salt agreed that it was a legitimate concern, prompting laughter from everyone involved.
Upon learning about the clip, Treach responded on social media by humorously addressing the situation and reminding people to refrain from discussing his past relationships.
Denton's recent remarks mirror a 2009 interview with Global Grind where she expressed regret, stating, "I sometimes kick myself when I think about what could have been. He was so nice to me, but I really wasn't feeling him. I guess I couldn't appreciate a nice guy like Will Smith. He wasn't thug enough. I was attracted to thugs and hoodlums."
News of Smith and Denton's unexplored relationship comes amidst the upheaval in Smith's marriage after Jada Pinkett-Smith's shocking revelations about their relationship in her new memoir, "Worthy," including their secret seven-year separation. Despite this, reports suggest the couple is working on reconciling their relationship.
Omusawo Tintah To Host Renowned Swiss Artist Mr. Kamanzi on Metro fm 90.8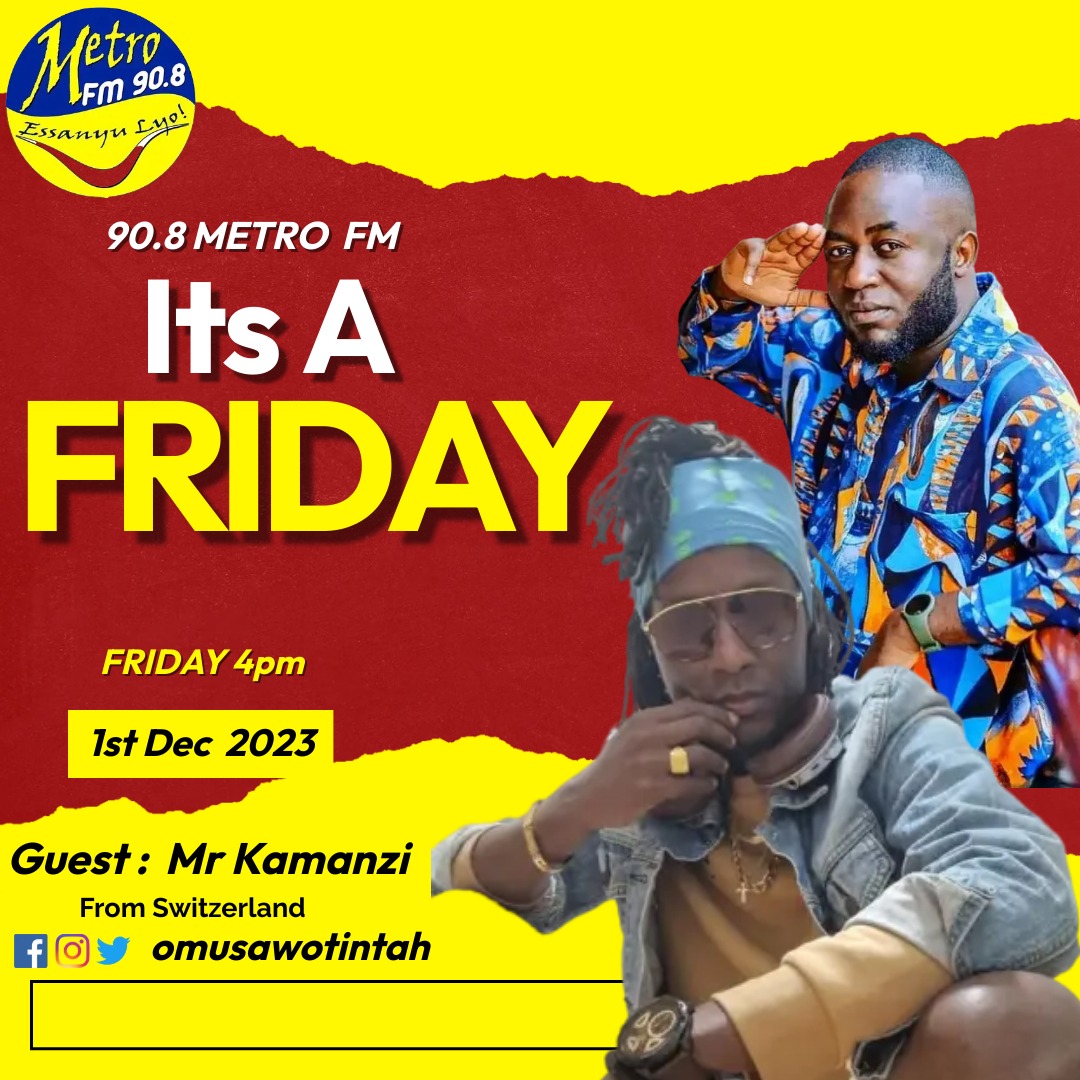 Metro FM 90.8's celebrated radio presenter and media activist, Omusawo Tintah, is gearing up to host the sensational Switzerland-based singer, Mr. Kamanzi, this Friday on his renowned radio show, Free Style Friday, running from 4 pm to 7 pm.
Omusawo Tintah's Free Style Friday has become a staple for music enthusiasts, featuring top-notch music and hosting internationally acclaimed artists. The show's popularity has soared, making it one of Uganda's most loved and trending radio programs.
Mr. Kamanzi, who is set to be the special guest on this week's episode, brings a wealth of musical talent and a captivating story to share. His journey in the world of music began at the age of 12, fueled by a deep passion for the art form. One of his childhood dreams was to perform on the grand stage, a dream that materialized in 1995 and marked the commencement of his music career.
Known for his distinctive vocal style, often referred to as "the husky voice of Africa," Mr. Kamanzi migrated to Switzerland a few years later. In 2008, he had the privilege of sharing the stage with T.o.k and Sean Paul in Dar es Salaam, Tanzania, a significant milestone in his musical journey.
With two published albums, namely "Unite" and "Today and Tomorrow," Mr. Kamanzi has made waves in the music industry. His track "Show Dem the Sign" received extensive airplay on local radio stations, solidifying his position as a notable artist. His performances have graced numerous stages across Africa and Europe, showcasing his versatility in musical genres, including Reggae, Afrobeat, Dancehall, and Pop Dancehall.
Beyond his musical accomplishments, Mr. Kamanzi's work with the Reggaenerators since 2021 has added a collaborative dimension to his career. His music carries a powerful message of upliftment, education, peace, and love, aligning with his personal motto: "Anywhere mi deh mi spread love."
As Free Style Friday prepares to host this illustrious artist, fans can anticipate an engaging and soulful session, blending Omusawo Tintah's charismatic hosting with the melodious tunes and inspiring story of Mr. Kamanzi. Tune in to Metro FM 90.8 this Friday for a musical experience that transcends borders and embraces the universal language of love through music.