Stephen A. Smith Shares His Take on the JAY-Z Dilemma: Money or Dinner?
The age-old question of choosing between a dinner with JAY-Z or $500K has taken another turn as sports commentator Stephen A. Smith weighs in on the matter. After JAY-Z himself suggested taking the money, Smith offers a different perspective.
Smith suggests that the choice may not be as straightforward as JAY-Z implies. He highlights that, if someone is struggling financially and struggling to make ends meet, opting for the half-million dollars may be the practical choice, emphasizing that "money talks." However, for those who are financially comfortable, Smith contends that having a face-to-face meeting with someone as brilliant as JAY-Z could be a once-in-a-lifetime opportunity not to be turned down. He believes that such a meeting provides clarity, valuable advice, and the chance to cultivate a relationship with JAY-Z if he's impressed by the individual.
Blueface Faces Relationship Drama Following Engagement to Jaidyn Alexis
This question has generated divisive responses from people. Many have chosen the dinner with JAY-Z over the money, considering it a unique opportunity to meet the renowned artist. Smith's perspective is influenced by his own financial situation, as he earns $12 million a year from ESPN alone, but $500K represents a life-changing sum for most individuals. It's essential to consider personal circumstances when making this choice.
Smith's answer is somewhat influenced by his existing relationship with JAY-Z. Hov playfully roasted Smith for his less-than-impressive first pitch at a Yankees game earlier this year, sending him a text with an article discussing the pitch, along with a collection of sad face emojis. Smith jokingly expressed his disappointment, as JAY-Z is "supposed to be my guy."
North West's Heartwarming Tribute to Kanye West Amidst His Changing Musical Journey
Derek Jeter and Steve Harvey joined in the mockery, with Jeter advising Smith not to "mess this up" before the pitch and later suggesting he claim to have been playing "cricket, not baseball." Steve Harvey also called into First Take to tease Smith about the pitch, sharing his own experience of throwing out a first pitch and offering light-hearted banter.
Omusawo Tintah To Host Renowned Swiss Artist Mr. Kamanzi on Metro fm 90.8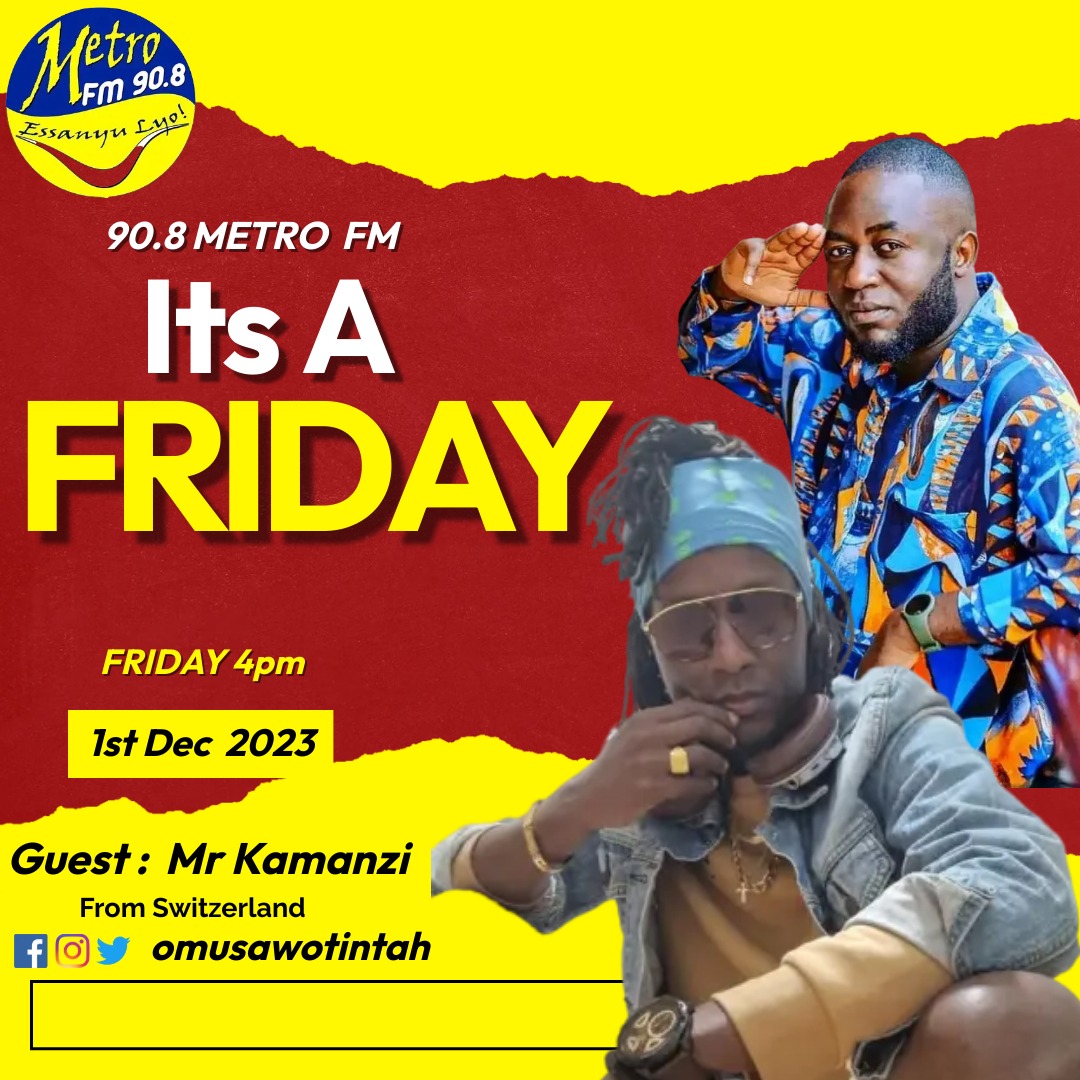 Metro FM 90.8's celebrated radio presenter and media activist, Omusawo Tintah, is gearing up to host the sensational Switzerland-based singer, Mr. Kamanzi, this Friday on his renowned radio show, Free Style Friday, running from 4 pm to 7 pm.
Omusawo Tintah's Free Style Friday has become a staple for music enthusiasts, featuring top-notch music and hosting internationally acclaimed artists. The show's popularity has soared, making it one of Uganda's most loved and trending radio programs.
Mr. Kamanzi, who is set to be the special guest on this week's episode, brings a wealth of musical talent and a captivating story to share. His journey in the world of music began at the age of 12, fueled by a deep passion for the art form. One of his childhood dreams was to perform on the grand stage, a dream that materialized in 1995 and marked the commencement of his music career.
Known for his distinctive vocal style, often referred to as "the husky voice of Africa," Mr. Kamanzi migrated to Switzerland a few years later. In 2008, he had the privilege of sharing the stage with T.o.k and Sean Paul in Dar es Salaam, Tanzania, a significant milestone in his musical journey.
With two published albums, namely "Unite" and "Today and Tomorrow," Mr. Kamanzi has made waves in the music industry. His track "Show Dem the Sign" received extensive airplay on local radio stations, solidifying his position as a notable artist. His performances have graced numerous stages across Africa and Europe, showcasing his versatility in musical genres, including Reggae, Afrobeat, Dancehall, and Pop Dancehall.
Beyond his musical accomplishments, Mr. Kamanzi's work with the Reggaenerators since 2021 has added a collaborative dimension to his career. His music carries a powerful message of upliftment, education, peace, and love, aligning with his personal motto: "Anywhere mi deh mi spread love."
As Free Style Friday prepares to host this illustrious artist, fans can anticipate an engaging and soulful session, blending Omusawo Tintah's charismatic hosting with the melodious tunes and inspiring story of Mr. Kamanzi. Tune in to Metro FM 90.8 this Friday for a musical experience that transcends borders and embraces the universal language of love through music.