Jay-Z Shares His Story: A Rare Glimpse into His Life, Music, and Evolution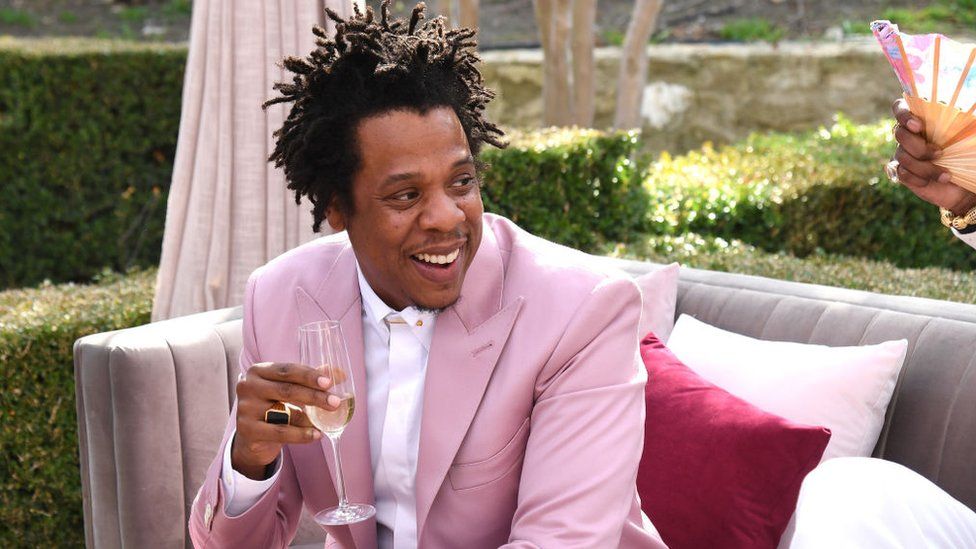 In an exclusive interview with music mogul Sean Jay-Z Carter, conducted by Gayle King, Jay-Z took the world on a journey into his life and legacy. Part one of this exceptional interview delves deep into Jay-Z's iconic music career and his recent exhibit at the Brooklyn Public Library, the "Book of Hove."
The "Book of Hove" Exhibit:
The remarkable exhibit is a celebration of Jay-Z's influence, encompassing his lyrics displayed across the library's walls. The exhibit's intent was to bring the art closer to the people of Brooklyn, marking a 97% increase in new card accounts across the library's locations since its launch. The exhibit showcases Jay-Z's journey, starting with his humble roots just a couple of miles from the library.
Rare Interview and Personal Tour:
In a very rare moment, Jay-Z graciously offered a personal tour of the exhibit, providing insights into his life, the origins of his iconic hand symbol, and the journey behind his monumental albums, from "Reasonable Doubt" to his recent groundbreaking collaborations.
Vulnerability and Growth:
Jay-Z candidly reflects on his vulnerability as an artist and his quest to remain authentic, referencing moments of self-doubt, regrets, and the evolution of his craft, culminating in his role as the first rapper inducted into the Songwriter Hall of Fame.
Family and Legacy:
The interview also touched upon his family, notably his daughter Blue and wife Beyoncé, and the powerful impact they've had on his life. He revealed the emotional moment shared with his grandmother at the exhibit, unveiling the influence of strong women in his family on his reserved nature.
Musical Journey and Personal Evolution:
From his meteoric rise in the music industry to his advocacy for social justice reform and unwavering commitment to preserving his art through ownership of his masters, Jay-Z's story is one of resilience, growth, and a lifelong journey in pursuit of authenticity.
Stay tuned for part two of this exclusive interview for a deeper dive into Jay-Z's personal life and family insights.
Omusawo Tintah To Host Renowned Swiss Artist Mr. Kamanzi on Metro fm 90.8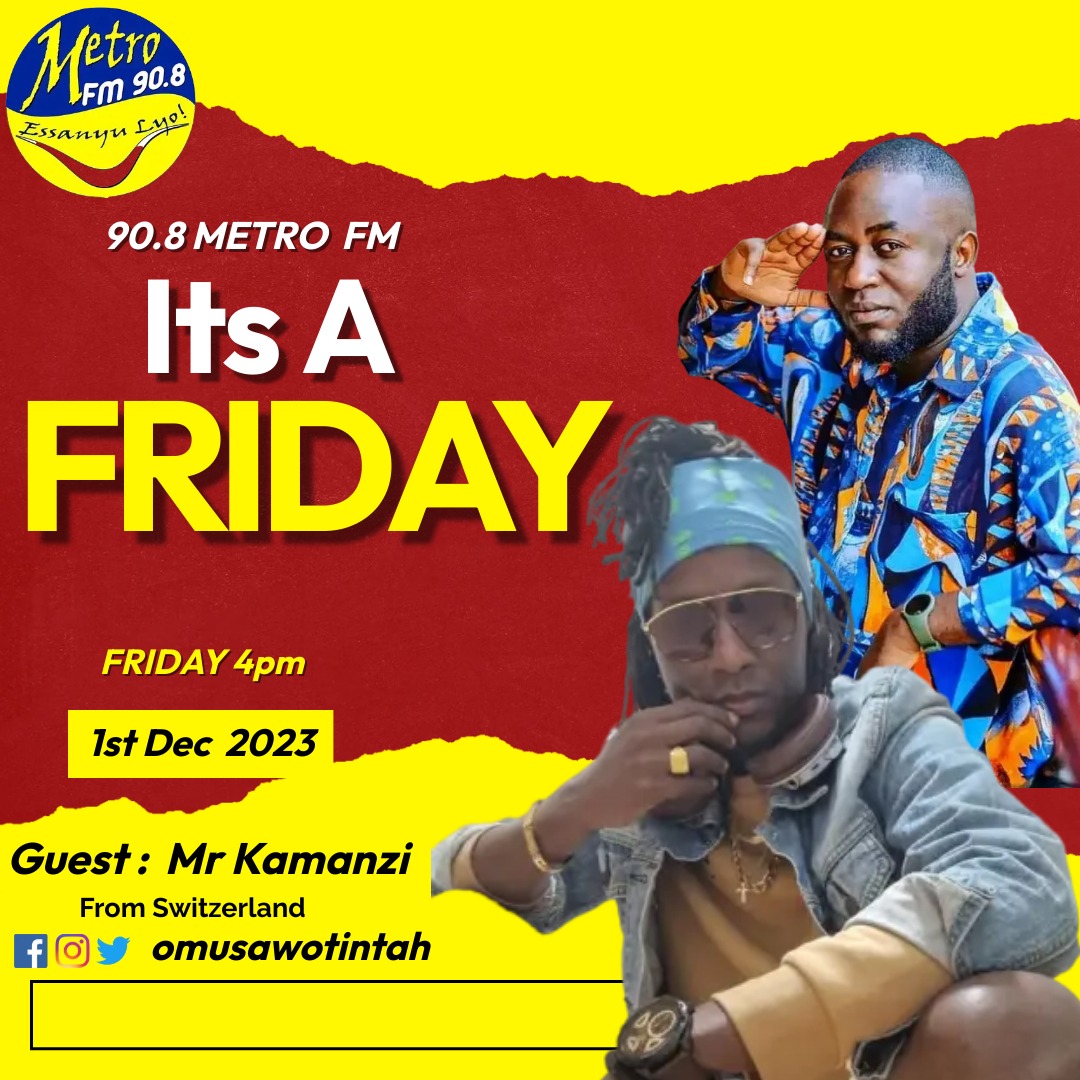 Metro FM 90.8's celebrated radio presenter and media activist, Omusawo Tintah, is gearing up to host the sensational Switzerland-based singer, Mr. Kamanzi, this Friday on his renowned radio show, Free Style Friday, running from 4 pm to 7 pm.
Omusawo Tintah's Free Style Friday has become a staple for music enthusiasts, featuring top-notch music and hosting internationally acclaimed artists. The show's popularity has soared, making it one of Uganda's most loved and trending radio programs.
Mr. Kamanzi, who is set to be the special guest on this week's episode, brings a wealth of musical talent and a captivating story to share. His journey in the world of music began at the age of 12, fueled by a deep passion for the art form. One of his childhood dreams was to perform on the grand stage, a dream that materialized in 1995 and marked the commencement of his music career.
Known for his distinctive vocal style, often referred to as "the husky voice of Africa," Mr. Kamanzi migrated to Switzerland a few years later. In 2008, he had the privilege of sharing the stage with T.o.k and Sean Paul in Dar es Salaam, Tanzania, a significant milestone in his musical journey.
With two published albums, namely "Unite" and "Today and Tomorrow," Mr. Kamanzi has made waves in the music industry. His track "Show Dem the Sign" received extensive airplay on local radio stations, solidifying his position as a notable artist. His performances have graced numerous stages across Africa and Europe, showcasing his versatility in musical genres, including Reggae, Afrobeat, Dancehall, and Pop Dancehall.
Beyond his musical accomplishments, Mr. Kamanzi's work with the Reggaenerators since 2021 has added a collaborative dimension to his career. His music carries a powerful message of upliftment, education, peace, and love, aligning with his personal motto: "Anywhere mi deh mi spread love."
As Free Style Friday prepares to host this illustrious artist, fans can anticipate an engaging and soulful session, blending Omusawo Tintah's charismatic hosting with the melodious tunes and inspiring story of Mr. Kamanzi. Tune in to Metro FM 90.8 this Friday for a musical experience that transcends borders and embraces the universal language of love through music.