Uganda : TikToker Arrested for Sharing Alleged Leaked S.4 Exam Papers
The Uganda National Examinations Board (UNEB) in collaboration with the police apprehended a TikToker who had been utilizing his social media platforms to provide daily updates on purported "leaked" S.4 exam papers to the public.
Sseguya Karim, known by the alias "Fresh Karim" on social media, was arrested last week after gaining notoriety for sharing what he claimed were leaked Uganda Certificate of Education (UCE) papers.
UNEB spokesperson Jennifer Kalule Musamba revealed that Sseguya had been consistently posting these papers on social media for his followers. His arrest transpired after he shared a counterfeit history paper.
In his videos, the TikToker would request his followers to send him WhatsApp messages so he could add them to a group where he promised to provide further details about the leaked S.4 exam papers.
A review of his social media accounts displayed numerous posts in which he shared papers he alleged were leaked UNEB papers for the ongoing UCE exams.
Jay-Z Shares His Story: A Rare Glimpse into His Life, Music, and Evolution
According to UNEB, Sseguya disseminated these alleged leaked exams on his TikTok and Instagram accounts, swiftly amassing a substantial following, including S.4 candidates keen on obtaining copies of the supposed leaked papers.
However, Sseguya's luck ran out, and he was arrested one day after sharing what he dubbed the "history paper."
While in custody, he admitted to the police that he engaged in this activity to garner a large following, with the expectation of subsequently earning money from it.
Kalule explained that the TikToker would acquire legitimate UNEB past papers, modify the front page by adding the year 2023, and then produce video clips to share with his followers.
Sseguya will face charges for unauthorized possession of what he claimed to be UNEB exam papers and is scheduled to appear in court.
The UNEB spokesperson issued a stern warning to the public against involvement in any form of exam malpractice. These prohibited actions may encompass, but are not confined to, providing external assistance to candidates, endorsing collusion or copying during exams, permitting the smuggling of unauthorized materials into examination rooms, engaging in impersonation, and engaging in the substitution of answer scripts.
Retired Civil Servant Jofram Waidhuuba Charged with Office Abuse and Land Fraud
Involvement in any of these malpractices constitutes an offense and may result in the cancellation of the affected candidates' results. Those found facilitating exam malpractice, whether intentionally or negligently, could face charges under section 25 of the UNEB Act 2021. Conviction for aiding and abetting malpractice can lead to a fine ranging from 20 to 40 million shillings or a prison term of 5 to 10 years.
Pixel 6 in 2023: Why Google's 2021 Smartphone Still Shines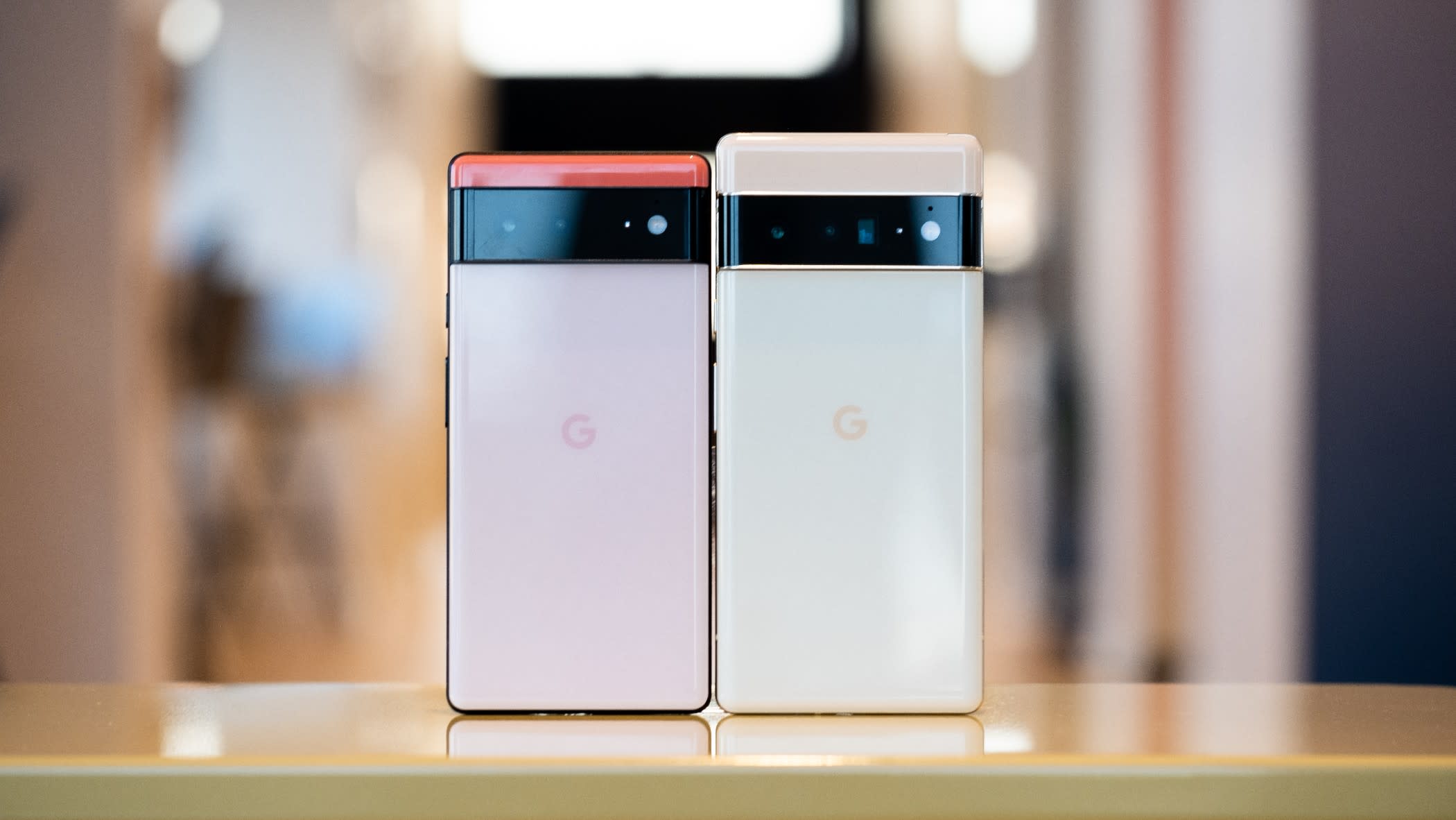 In the ever-evolving world of smartphones, it's easy to get caught up in the excitement of the latest releases. However, it's worth taking a closer look at the Pixel 6, launched in 2021, as it remains a compelling choice in 2023. Contrary to the constant phone upgrades often portrayed on social media, most users don't replace their phones annually, opting for a more extended 3 to 4-year cycle. Here's why the Pixel 6 is still a relevant and reliable option two years after its debut.
Design & Build
Google's Pixel 6 sports a bold two-tone design that's a refreshing departure from the simpler aesthetics of its predecessors. This modern design language is set to influence the look of Google's devices for the foreseeable future.
While an all-black option is always a safe choice, the Pixel 6 offers captivating color options. The "Kinda Coral" shade, a delightful pinkish-orange, caught our attention. Other color choices include "Stormy Black" (essentially black) and "Sorta Seafoam" (a shade of green).
The Pixel 6 boasts a sturdy build, though it tends to be on the thick side and can be a bit slippery to hold due to its smooth and glossy glass back. A matte finish or textured grip would have been appreciated.
The camera visor running across the back of the phone is a standout feature, housing the impressive camera system. It not only adds to the aesthetics but also provides a convenient spot for your fingers to rest while holding the phone. While the Pixel 6 might not be the most snug fit for those with smaller hands, the visor contributes to its premium feel, an aspect missing in earlier models.
One notable aspect of the Pixel 6 is the tactile feedback of its physical buttons. The power and volume buttons on the top right emit a satisfying click when pressed, offering reassuring confirmation. However, some may find them slightly too noisy, particularly in quiet settings. Button noise preferences can be subjective, but there is room for a quieter yet effective solution.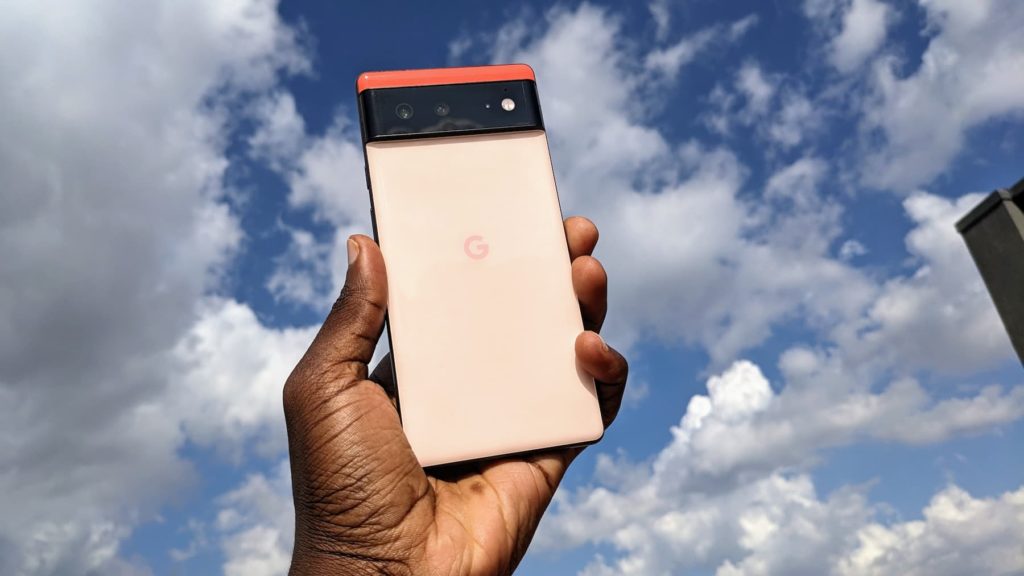 Display
The Pixel 6 boasts a 6.4-inch HDR OLED display with a dynamic refresh rate that adjusts between 60Hz and 90Hz based on content. With a screen resolution of 1080p, it delivers sharp visuals suitable for most users. Notably, the Pixel 6 employs an in-display fingerprint sensor, replacing the rear-mounted sensor of previous models. While this sensor is innovative, its reliability can be hit or miss. Registering the same fingerprint twice may enhance recognition, but it's still a tad finicky.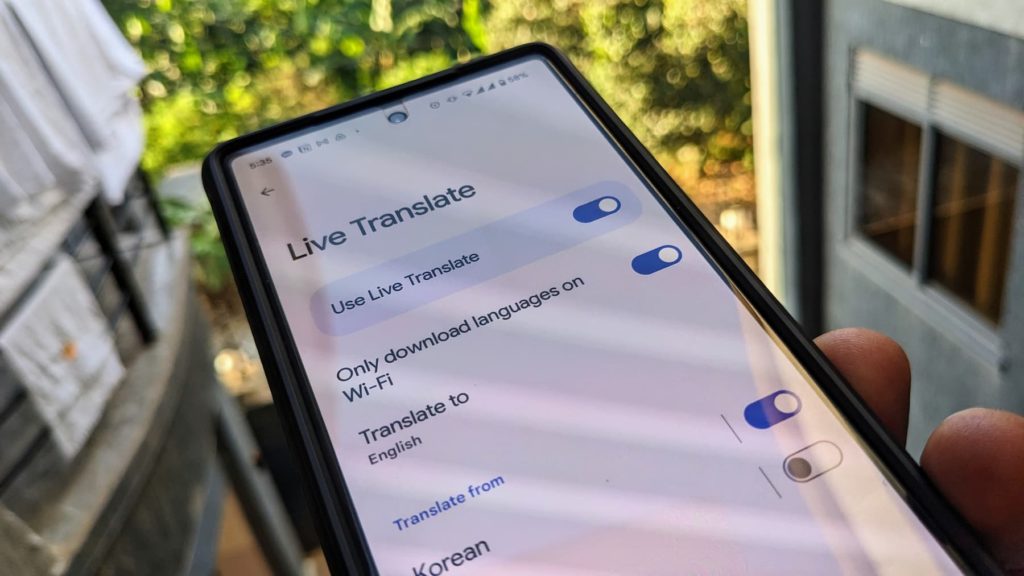 The Pixel 6 offers three color modes for the display: "Natural," "Boosted," and "Adaptive." "Natural" offers the most accurate colors, while "Boosted" slightly enhances color vibrancy. "Adaptive" is the most customizable, enabling you to fine-tune color temperature and intensity according to your preferences. Each mode has its merits, and personal color accuracy preference varies.
Despite its decent peak brightness of 770 nits for outdoor visibility, there are occasional issues with the auto-brightness feature. Manual adjustments are sometimes necessary. Infrequently, the screen may experience momentary freezes, necessitating a return to the home screen. While not a common occurrence, it's worth mentioning.
Software & Performance (Tensor Chip)
The Pixel 6 marks Google's first foray into custom-made chips, with the introduction of Tensor. Designed to handle advanced AI tasks such as language translation, speech transcription, image processing, and live captioning, Tensor sets the Pixel 6 apart. While it may not lead the benchmarks, real-world performance is impressive. Apart from rare freezing instances, the Pixel 6 effortlessly handles gaming, browsing, messaging, and photography.
What distinguishes the Pixel 6 is its ability to tackle complex tasks typically reliant on an internet connection or cloud servers. For instance, you can use the Google Translate app to translate text or speech across languages, even offline. The Recorder app transcribes audio recordings into text, facilitating easy editing. Live Caption generates subtitles for video and audio content, even if they lack captions.
The Pixel 6's camera system utilizes Tensor to enhance photos and videos. It automatically detects faces and adjusts focus and exposure, though it may occasionally suffer from over-processing. The Magic Eraser tool removes unwanted objects or individuals from photos. Cinematic Pan mode creates realistic motion blur effects in videos. Portrait Light lets you adjust lighting and shadows in portraits.
For those who prefer not to rush into the latest models, the Pixel 7 and Pixel 8 series, featuring newer Tensor chips, offer enhanced features and performance. However, they come at a higher price point.
Camera
The Pixel 6 signifies a significant improvement in Google's camera hardware and software compared to previous iterations. It boasts a 50-megapixel main sensor (binned to 12Mp) with OIS, EIS, LDAF, and an ƒ/1.85 aperture, along with a 12-megapixel ultra-wide camera sporting a 114-degree field of view. The main camera delivers exceptional photos with superb detail, depth of field, and color accuracy. The ultra-wide camera, while not quite as impressive as the main one, still performs admirably and offers a wider perspective.
The Pixel 6's camera software is a standout feature, relying on artificial intelligence and machine learning for photo optimization. The Magic Eraser tool efficiently removes unwanted elements from photos. Color correction post-processing is sometimes overly sharp but generally improves image quality. The camera app allows direct QR code scanning without the need for Google Lens.
Exploring various modes and features can enhance your photography experience. Portrait mode adds a bokeh effect by blurring the background. The 2x zoom in profile mode enables close-ups, functioning as a workaround for a dedicated macro camera. Night Sight excels in low-light photography, with Face Unblur mitigating blurry shots. Speech enhancement is an option for video recordings.
The Pixel 6 camera stands as one of the best on the market, delivering high-quality photos that rival or surpass flagship phones from other brands.
Battery & Charging
The Pixel 6 houses a generous 4614mAh battery that easily lasts a full day with moderate to heavy usage. It supports fast charging, both wired and wireless, and even offers reverse charging for other devices. While a charger is not included in the box, any USB-C charger can be used, with 30W PD chargers for wired charging and 21W Qi chargers for wireless charging yielding optimal results. Charging from 0 to 80% takes about an hour, although it slows down to preserve battery health beyond this point.
Overheating concerns have been addressed with the Android 14 update, which optimizes thermal management and performance. After updating, the Pixel 6 operates coolly, even during video recording or extensive photography sessions in direct sunlight.
Android 14
As a Google phone, the Pixel 6 has already received the Android 14 update. This update rectified several issues, including overheating, and extended battery life. It introduced customizable lockscreen options, including various clock styles, wallpapers, and widgets. Google plans to roll out additional features in future updates, with the ability to use the Pixel 6 as a PC webcam among the most anticipated.
Is the Google Pixel 6 Worth Buying?
The Pixel 6 was