Kyambogo University Grapples with Decision Over Professor Accused of Sexual Harassment
A contentious meeting at Kyambogo University took place on Monday, focusing on the fate of a prominent professor and administrator known as Aaron. The session, chaired by Dr. Nakanugo Gorette, aimed to address allegations against Professor Aaron, a significant figure at the institution responsible for both teaching and administrative duties.
Recent accusations suggest Professor Aaron was involved in a distressing incident involving a disabled pupil from Apollo Kaggwa School in Mukono. Allegations claim he traveled with the group, and after dropping off the other students, he allegedly engaged in sexual acts with one of the children throughout the night without using protection, causing severe pain to the primary six girl. The incident came to light after the girl was noticed in distress by her teachers at school.
Lil Kim Playfully Surprises Fans at ONE Musicfest with Panties Toss
Following the involvement of Vision Project, an NGO sponsoring the Nairobi trip, the case was reported to the KMP police headquarters, resulting in the arrest of Professor Aaron. He was subsequently released on police bond after spending days in custody. Police officers found Viagra and sexual lubricants in his possession during the arrest.
This disturbing case incited outrage among council members, who convened on Monday to address the situation. The Vice-Chancellor, Professor Erias Katunguka, denied accusations of protecting Professor Aaron and distanced himself from assisting in securing the police bond. Efforts to contact the accused during the meeting were futile, as his phone was switched off, reportedly while he sought refuge in his village in northern Uganda.
The council voted to publish an advertisement urging potential victims of Professor Aaron's alleged misconduct to come forward. Plans are in place for his interdiction pending confirmation of the police investigation, allowing the disciplinary committee to proceed with dismissal if allegations are substantiated.
The intense Monday meeting stressed the necessity of removing Professor Aaron from his position to protect the university's reputation and to signal zero tolerance for such misconduct, especially concerning disabled minors. The decision to dismiss him is seen as crucial to prevent public perception that the university tolerates such egregious behavior.
Police Officer Wounded in Shootout as Stolen Vehicle from Kenya Intercepted in Lira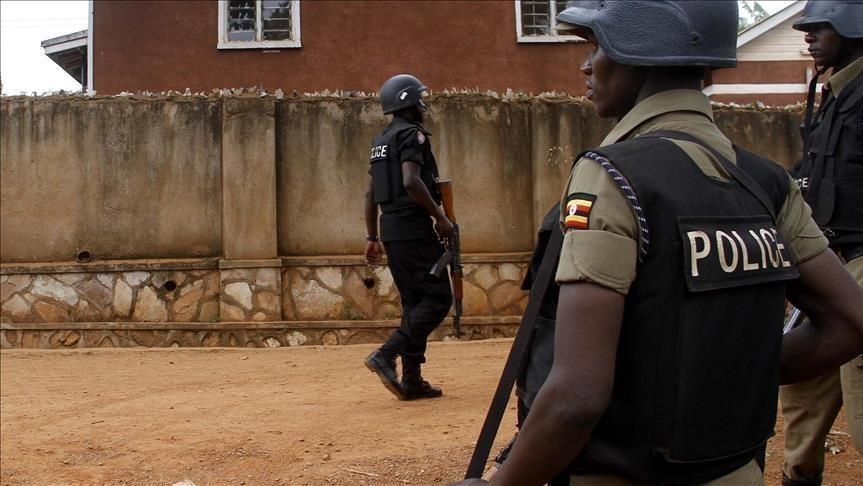 In a dramatic incident, a police officer from Lira Central Police Station sustained a gunshot wound in the stomach during a confrontation when law enforcement intercepted a Toyota Land Cruiser with registration number KDH 790K, suspected to be stolen from Kenya.
The altercation resulted in injuries to Tony Ebong and three others, identified as George Otyato from Awendo in Migori County, Kenya, Hussein Akako from Tororo-Malaba, and Paul Omara from Oyugisi Homa Bay County, Kenya.
The apprehended vehicle is currently impounded at Lira Central Police Station, and efforts are underway to locate a suspect who is believed to have escaped during the incident.
All injured individuals are receiving medical attention at Lira Regional Referral Hospital. The nature of their involvement in the alleged raid remains unclear.
A combined team of regular police and Flying Squad operatives established a checkpoint at Adwali cell, Boroboro ward, in Lira City East Division after receiving information about a suspected stolen vehicle from Kenya. The case was documented under Reference Number OB 24/9/11/2023 at Karuri Police Station, indicating that the vehicle was being driven into Uganda through the Busia border.
According to reports, the suspects attempted to mislead authorities by changing the vehicle's number plates to UBE 665K while in Dokolo district.
Patrick Jimmy Okema, the North Kyoga Police Spokesperson, confirmed that the vehicle's movements through Tororo, Mbale, Soroti, and Lira were tracked using a monitoring system. The ongoing investigation aims to unravel the circumstances surrounding the stolen vehicle and the individuals involved in the incident.