A$AP Rocky's Impromptu Jog Interview Reveals Fitness and Upcoming Album Hints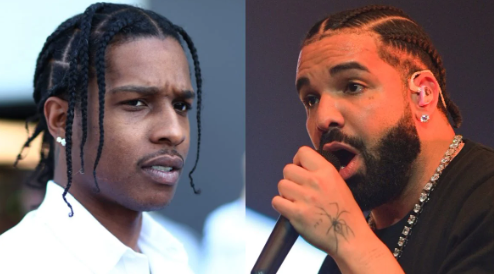 A$AP Rocky, renowned for his fashion sense, unexpectedly showcased his fitness prowess during an interview in sunny Los Angeles this week. TMZ's encounter with Pretty Flacko quickly turned into a unique interview experience as the Harlem rapper was mid-jog when approached.
The enthusiastic interviewer, refusing to miss an opportunity to talk to Rocky, attempted to keep pace with him while firing off questions about his music career and personal life.
Chasing after the father of two proved no small feat, but the barefooted journalist still managed to inquire about his upcoming album, "Don't Be Dumb," and whether he plans to address the purported Drake diss. While Rocky acknowledged he's finalizing his forthcoming project, he kept the details of the apparent Drake reference under wraps. His primary focus was maintaining his run and sharing a good-natured laugh with the breathless paparazzo, rather than divulging information.
Eventually, the interviewer conceded defeat and remarked, "A$AP, I'm dying. I'm fading fast. Man, you're in good shape," as Rocky left her behind.
The mentioned Drake "diss" is believed to be a series of references on Drake's recent album, "For All the Dogs," aimed at A$AP Rocky and Rihanna. Before becoming involved with Pretty Flacko and having children together, Rihanna was rumored to have a romantic involvement with her "Take Care" collaborator. In 2018, she revealed that she and Drake were no longer close but also not enemies.
Drake's lyrics on the song "Fear of Heights" hinted at addressing Rihanna, suggesting he had moved on from her. He mentioned Rihanna's new partner by name in another track, "Another Late Night."
As for A$AP Rocky, he has been teasing his forthcoming album, "Don't Be Dumb," without confirming a release date. In a recent interview with DAZED, he expressed his belief that this project represents his best work yet, emphasizing his commitment to artistic experimentation and a desire to leave expectations open-ended for listeners to experience organically.
Omusawo Tintah To Host Renowned Swiss Artist Mr. Kamanzi on Metro fm 90.8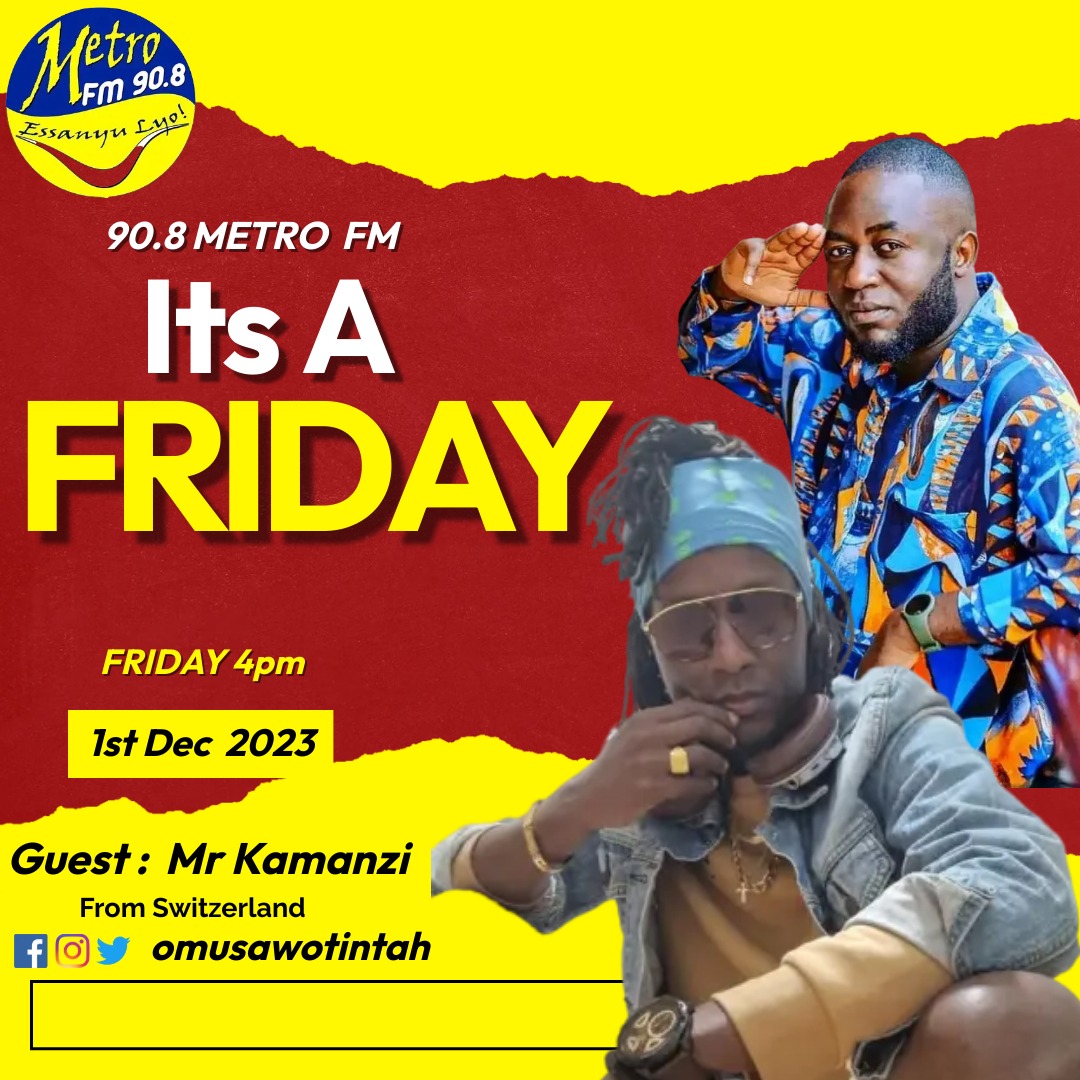 Metro FM 90.8's celebrated radio presenter and media activist, Omusawo Tintah, is gearing up to host the sensational Switzerland-based singer, Mr. Kamanzi, this Friday on his renowned radio show, Free Style Friday, running from 4 pm to 7 pm.
Omusawo Tintah's Free Style Friday has become a staple for music enthusiasts, featuring top-notch music and hosting internationally acclaimed artists. The show's popularity has soared, making it one of Uganda's most loved and trending radio programs.
Mr. Kamanzi, who is set to be the special guest on this week's episode, brings a wealth of musical talent and a captivating story to share. His journey in the world of music began at the age of 12, fueled by a deep passion for the art form. One of his childhood dreams was to perform on the grand stage, a dream that materialized in 1995 and marked the commencement of his music career.
Known for his distinctive vocal style, often referred to as "the husky voice of Africa," Mr. Kamanzi migrated to Switzerland a few years later. In 2008, he had the privilege of sharing the stage with T.o.k and Sean Paul in Dar es Salaam, Tanzania, a significant milestone in his musical journey.
With two published albums, namely "Unite" and "Today and Tomorrow," Mr. Kamanzi has made waves in the music industry. His track "Show Dem the Sign" received extensive airplay on local radio stations, solidifying his position as a notable artist. His performances have graced numerous stages across Africa and Europe, showcasing his versatility in musical genres, including Reggae, Afrobeat, Dancehall, and Pop Dancehall.
Beyond his musical accomplishments, Mr. Kamanzi's work with the Reggaenerators since 2021 has added a collaborative dimension to his career. His music carries a powerful message of upliftment, education, peace, and love, aligning with his personal motto: "Anywhere mi deh mi spread love."
As Free Style Friday prepares to host this illustrious artist, fans can anticipate an engaging and soulful session, blending Omusawo Tintah's charismatic hosting with the melodious tunes and inspiring story of Mr. Kamanzi. Tune in to Metro FM 90.8 this Friday for a musical experience that transcends borders and embraces the universal language of love through music.