American Couple Admit Guilt in Ugandan Court for Child Abuse, Imposed UGX 100M Fine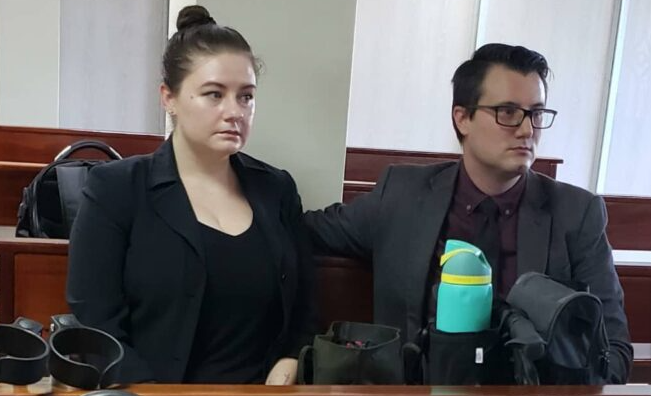 An American pair, Nicholas and Mackenzie Spencer, reached a pivotal juncture in their legal proceedings in Uganda as they admitted to a string of offenses encompassing child abuse, neglect, illegal residency, and working without proper documentation. Their confession unfolded in a courtroom overseen by Judge Alice Komuhangi at the High Court's International Crimes Division.
The allegations put forth by the prosecution unveiled a disturbing narrative: the Spencers were accused of involving a 10-year-old in recruitment, transportation, and prolonged exploitation, exploiting the child's vulnerabilities between December 2020 and December 2021, primarily centered in Naguru, a district in Kampala.
Bugiri District Chairman Davidson Mulumba Summoned for Allegedly Slapping Police Officer
This troubling disclosure has sparked widespread concern and censure, igniting debates about the exploitation and jeopardy faced by minors within Uganda. The serious charges of child torture and neglect have brought a sharp focus to the moral and legal obligations individuals owe to children.
The couple's admission of guilt in these grave accusations signifies a crucial moment in a case that has captured significant public interest and initiated discussions on safeguarding minors and the repercussions for transgressors of laws intended to protect them.
Kyambogo University Grapples with Decision Over Professor Accused of Sexual Harassment
This legal development emerges within a broader societal dialogue concerning the welfare of children, emphasizing the urgency for strict measures and legal enforcement to shield vulnerable individuals from exploitation and harm.
The verdict, coupled with a UGX 100M fine, stands as a symbol of the legal standpoint against such transgressions, establishing a precedent for the consequences individuals may encounter for actions that jeopardize the well-being and safety of children.
This case serves as a poignant reminder of the ongoing obligation to shield minors, advocating for their safety and protection from any form of exploitation or danger, whether within national borders or beyond. Its significance extends beyond the legal realm, triggering conversations on the indispensable need to uphold ethical standards and defend the rights of children on a global scale.
Police Officer Wounded in Shootout as Stolen Vehicle from Kenya Intercepted in Lira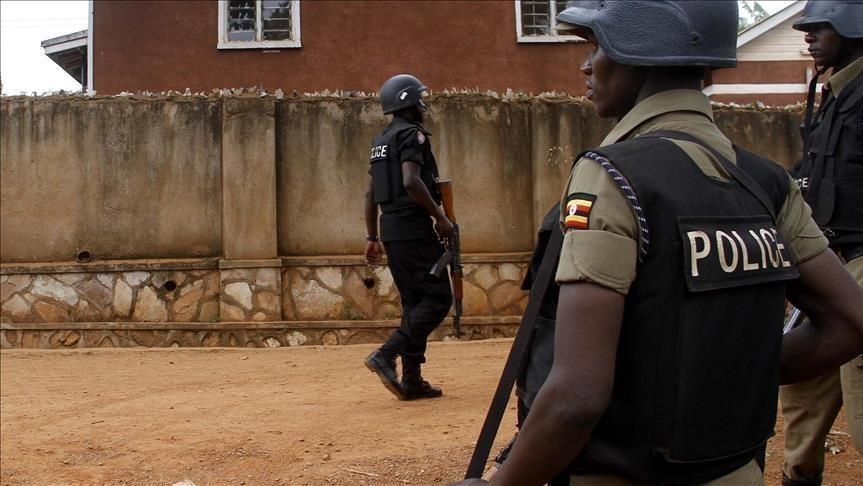 In a dramatic incident, a police officer from Lira Central Police Station sustained a gunshot wound in the stomach during a confrontation when law enforcement intercepted a Toyota Land Cruiser with registration number KDH 790K, suspected to be stolen from Kenya.
The altercation resulted in injuries to Tony Ebong and three others, identified as George Otyato from Awendo in Migori County, Kenya, Hussein Akako from Tororo-Malaba, and Paul Omara from Oyugisi Homa Bay County, Kenya.
The apprehended vehicle is currently impounded at Lira Central Police Station, and efforts are underway to locate a suspect who is believed to have escaped during the incident.
All injured individuals are receiving medical attention at Lira Regional Referral Hospital. The nature of their involvement in the alleged raid remains unclear.
A combined team of regular police and Flying Squad operatives established a checkpoint at Adwali cell, Boroboro ward, in Lira City East Division after receiving information about a suspected stolen vehicle from Kenya. The case was documented under Reference Number OB 24/9/11/2023 at Karuri Police Station, indicating that the vehicle was being driven into Uganda through the Busia border.
According to reports, the suspects attempted to mislead authorities by changing the vehicle's number plates to UBE 665K while in Dokolo district.
Patrick Jimmy Okema, the North Kyoga Police Spokesperson, confirmed that the vehicle's movements through Tororo, Mbale, Soroti, and Lira were tracked using a monitoring system. The ongoing investigation aims to unravel the circumstances surrounding the stolen vehicle and the individuals involved in the incident.