French Montana's Encounter with Colombian Authorities Sparks Airport Search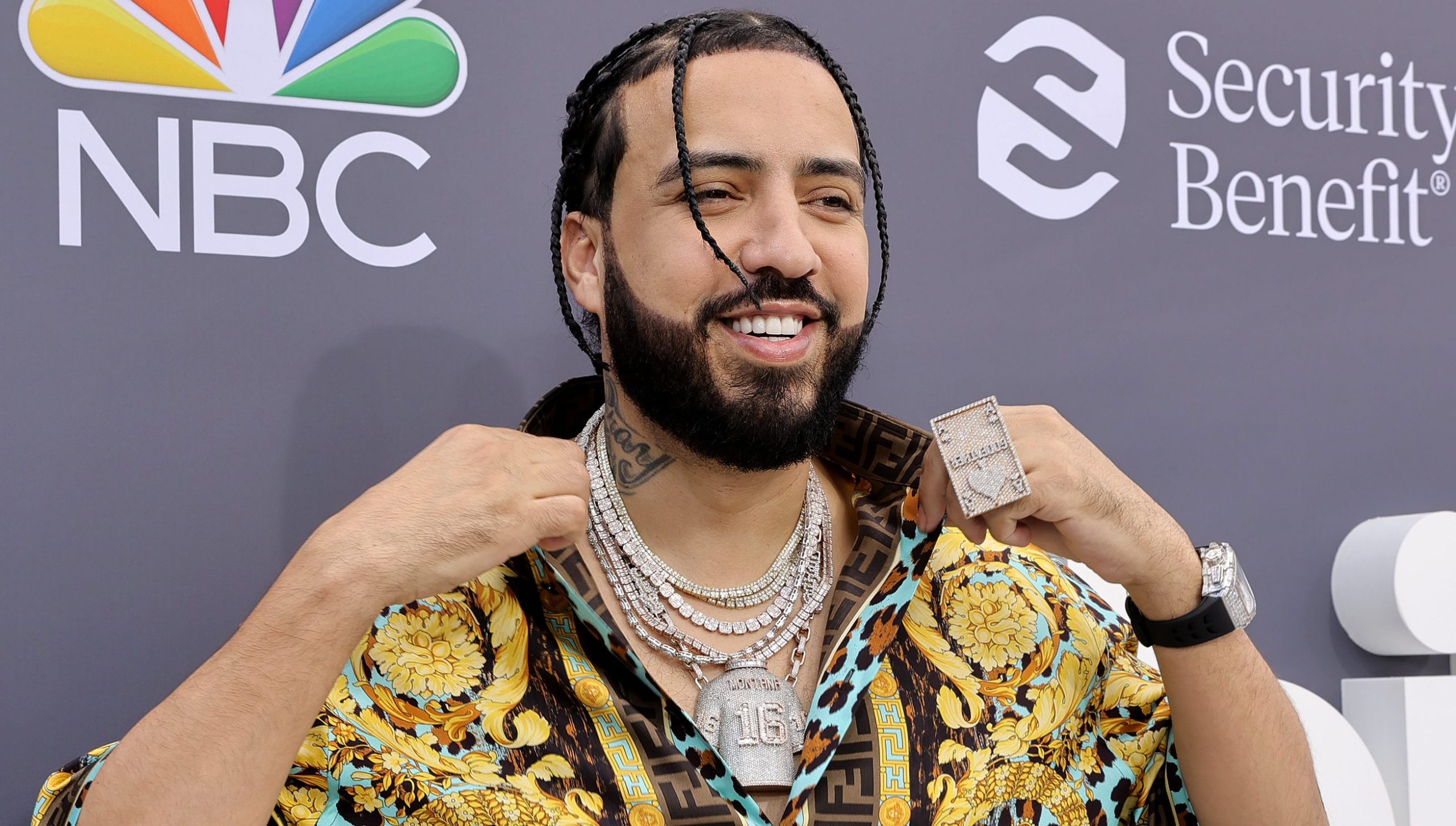 French Montana had an unexpected experience with Colombian law enforcement officials during his recent visit to the country, and the "Unforgettable" artist decided to document the entire event.
On Tuesday, as the 38-year-old rapper was departing from Cali, a city situated southwest of Bogotá, his private jet underwent an extensive search by narcotics officers. The exact reason for the search and whether he was suspected of drug trafficking is uncertain, although his social media posts suggest that this was the case.
In an Instagram video from the tarmac, French Montana addressed the situation, saying, "Colombia, I love ya'll, but ya'll ain't have to do me like this. I ain't have to have them dogs in there like that. Know we coke boys, but you ain't coke boys for that. Streets are so messed up, they thought I was bringing a big load."
In the caption, he humorously wrote: "TRAPPED IN COLOMBIA 🇨🇴 ! THEY THOUGHT I WAS BRINGING BACK THE BIG LOAD !! #cokeboys"
The New York rapper appeared unfazed by the search, most likely due to having nothing to hide. However, not everyone emerges unscathed from such investigations.
Earlier this year, Fetty Wap was sentenced to six years in prison for his involvement in a substantial drug operation on Long Island. The "Trap Queen" rapper, whose real name is Willie Junior Maxwell II, had been in custody since August 2022 when his bail was revoked after allegations of brandishing a firearm and making threats during a FaceTime call.
Nelly Playfully Reminded of Past with Ashanti as DJ Spins Her Breakup Anthem
Fetty Wap pleaded guilty to conspiracy to distribute 500 grams or more of cocaine, prompting prosecutors to seek a longer sentence by arguing that he had used his influence to "glamorize the drug trade" while making millions from his music following the release of "Trap Queen" in 2015.
Breon Peace, the U.S. attorney for the Eastern District, advocated for a sentence ranging from seven to nine years, emphasizing the need to convey a message to young people who might be enticed by the drug trade that it is not a glamorous lifestyle and that participation can result in lengthy prison sentences.
Fetty Wap's sentencing occurred in late May, where he appeared before Judge Joanna Seybert at the federal court in Central Islip, New York.
Janet Jackson Chooses Private Meditation to Resolve Alleged Debt Issue with Former Management Company
The rapper was arrested on federal drug charges at New York's Citi Field in October 2021, just as he was preparing to perform at the Rolling Loud Festival. He was accused of overseeing a vast drug operation on Long Island, allegedly assisting in the trafficking of over 100 kilograms of opioids, crack cocaine, and cocaine from the West Coast to be distributed in Long Island.
During the investigation, the FBI seized 16 kilograms of cocaine, 2 kilograms of heroin, fentanyl pills, two 9mm handguns, a rifle, a .45 caliber pistol, a .40 caliber pistol, ammunition, and $1.5 million in cash.
Omusawo Tintah To Host Renowned Swiss Artist Mr. Kamanzi on Metro fm 90.8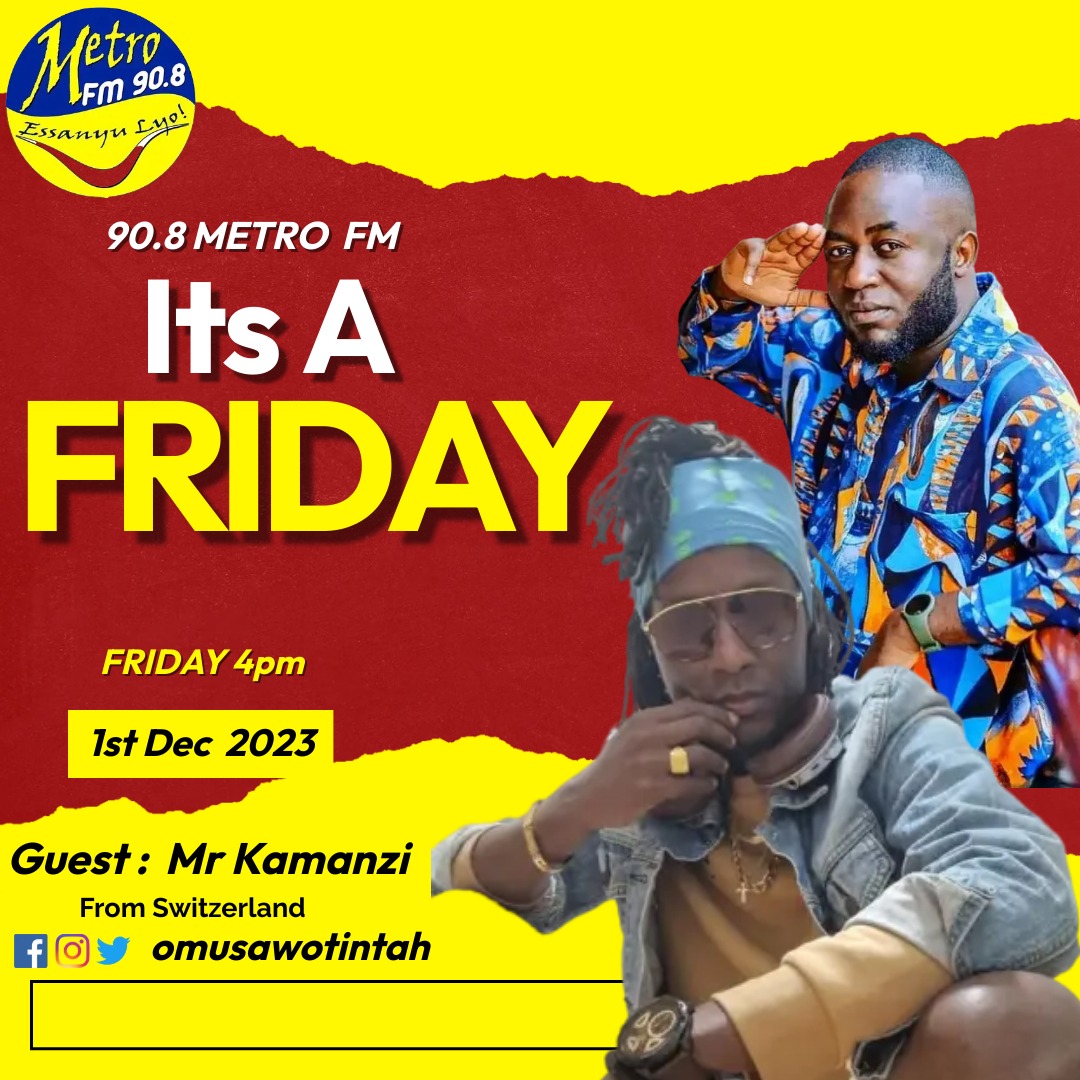 Metro FM 90.8's celebrated radio presenter and media activist, Omusawo Tintah, is gearing up to host the sensational Switzerland-based singer, Mr. Kamanzi, this Friday on his renowned radio show, Free Style Friday, running from 4 pm to 7 pm.
Omusawo Tintah's Free Style Friday has become a staple for music enthusiasts, featuring top-notch music and hosting internationally acclaimed artists. The show's popularity has soared, making it one of Uganda's most loved and trending radio programs.
Mr. Kamanzi, who is set to be the special guest on this week's episode, brings a wealth of musical talent and a captivating story to share. His journey in the world of music began at the age of 12, fueled by a deep passion for the art form. One of his childhood dreams was to perform on the grand stage, a dream that materialized in 1995 and marked the commencement of his music career.
Known for his distinctive vocal style, often referred to as "the husky voice of Africa," Mr. Kamanzi migrated to Switzerland a few years later. In 2008, he had the privilege of sharing the stage with T.o.k and Sean Paul in Dar es Salaam, Tanzania, a significant milestone in his musical journey.
With two published albums, namely "Unite" and "Today and Tomorrow," Mr. Kamanzi has made waves in the music industry. His track "Show Dem the Sign" received extensive airplay on local radio stations, solidifying his position as a notable artist. His performances have graced numerous stages across Africa and Europe, showcasing his versatility in musical genres, including Reggae, Afrobeat, Dancehall, and Pop Dancehall.
Beyond his musical accomplishments, Mr. Kamanzi's work with the Reggaenerators since 2021 has added a collaborative dimension to his career. His music carries a powerful message of upliftment, education, peace, and love, aligning with his personal motto: "Anywhere mi deh mi spread love."
As Free Style Friday prepares to host this illustrious artist, fans can anticipate an engaging and soulful session, blending Omusawo Tintah's charismatic hosting with the melodious tunes and inspiring story of Mr. Kamanzi. Tune in to Metro FM 90.8 this Friday for a musical experience that transcends borders and embraces the universal language of love through music.