Janet Jackson Chooses Private Meditation to Resolve Alleged Debt Issue with Former Management Company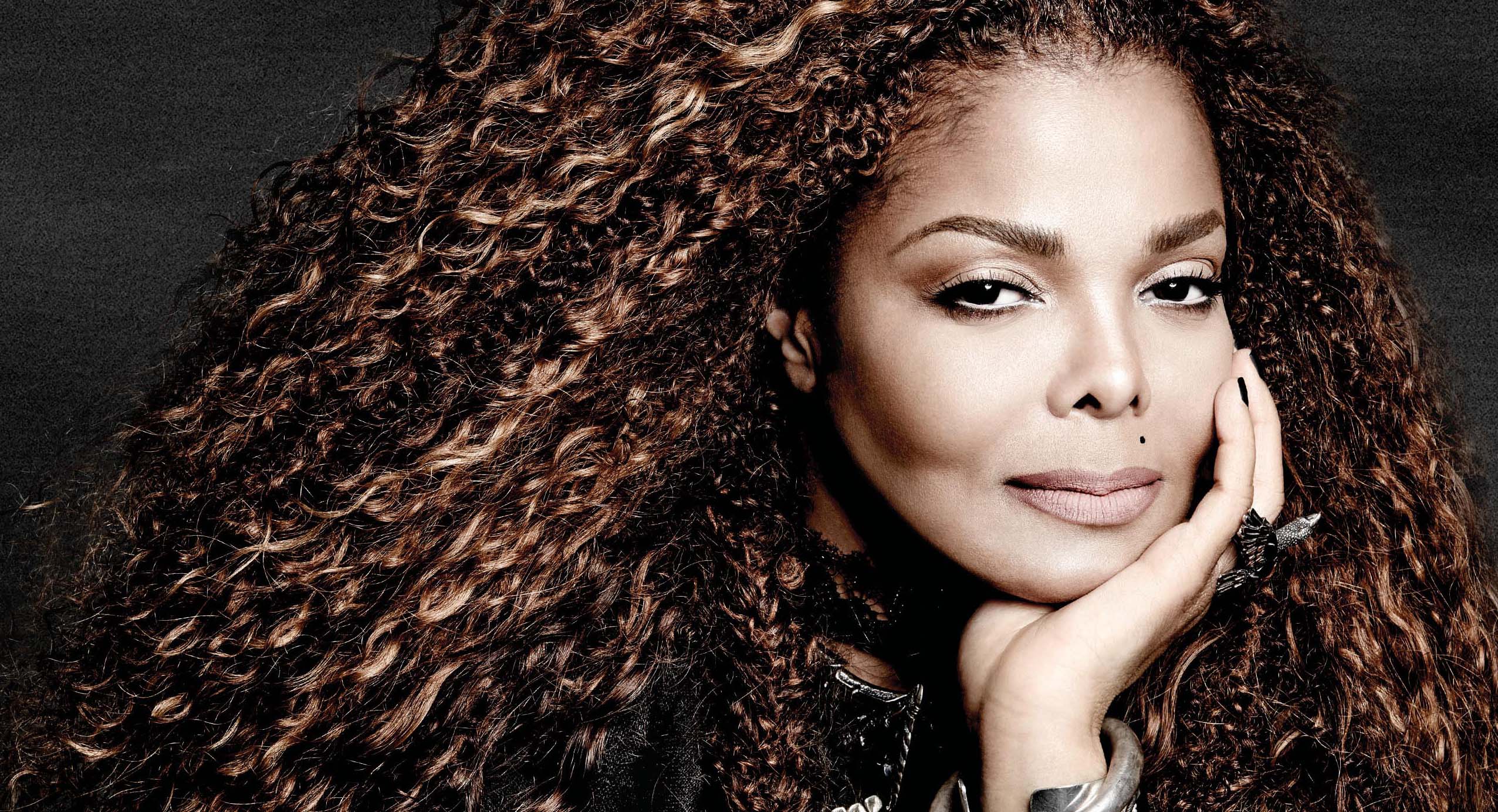 Janet Jackson has opted for a private meditation session as a means to address an alleged financial dispute with her former management company. Legal documents, recently acquired by Radar Online, reveal that the iconic singer filed paperwork in Los Angeles on October 24, confirming the mutual consent of all parties involved to engage in a "private mediation" process.
A status hearing concerning the matter had been scheduled for May 22, 2024, but it is now anticipated that an amicable resolution will be reached before that date.
In January, Janet Jackson faced a lawsuit from the Creditors Adjustment Bureau over a $240,000 debt owed to the business management firm, Nigro Karlin Segal Feldstein & Bolno. This debt had been sent to collections after its due date on February 24, 2021. The management company seeks the full amount, along with a 10 percent interest.
Following several unsuccessful months of attempts to locate the "All For You" singer, she was ultimately served with the legal notice in the United Kingdom in August.
In response to the lawsuit, Jackson's legal representative refuted any wrongdoing, stating to Radar Online: "We have been working with a former manager who referred a bill to collections that was resolved years ago due to some errors with Ms. Jackson's account. If the case was assigned for collections and they are suing as the assignee, they will be in for a big surprise as the claim is past the statute of limitations and was resolved years ago before the firm was acquired."
Blueface Affirms Genuine Engagement Amidst Clout Chasing Claims
In unrelated news, Janet Jackson inadvertently found herself in a dispute with Nicki Minaj's fans (Barbz) after posting a seemingly innocent photo on social media. Her tweet from September featured a throwback photo of herself in a white jacket with the caption "#fashhhionn." Some of Nicki Minaj's fans perceived it as a subtle jab since Minaj was also wearing white on her Pink Friday 2 cover. Janet's clarification and call for unity were later shared by Nicki herself, putting an end to the online feud.
Janet Jackson's influence extends beyond just her music. Lil Kim, another renowned artist, praised her during a stop on Jackson's "Together Again" tour in Allentown, Pennsylvania. Lil Kim paid tribute to Michael Jackson during her set and later met with Janet backstage. Overwhelmed with admiration, Lil Kim expressed her love for Janet, highlighting the profound impact she had on her career and life. In response, Janet expressed her gratitude and appreciation for Lil Kim stepping in during Ludacris's absence. The exchange between these legendary artists demonstrated the deep respect and camaraderie within the music industry.
Omusawo Tintah To Host Renowned Swiss Artist Mr. Kamanzi on Metro fm 90.8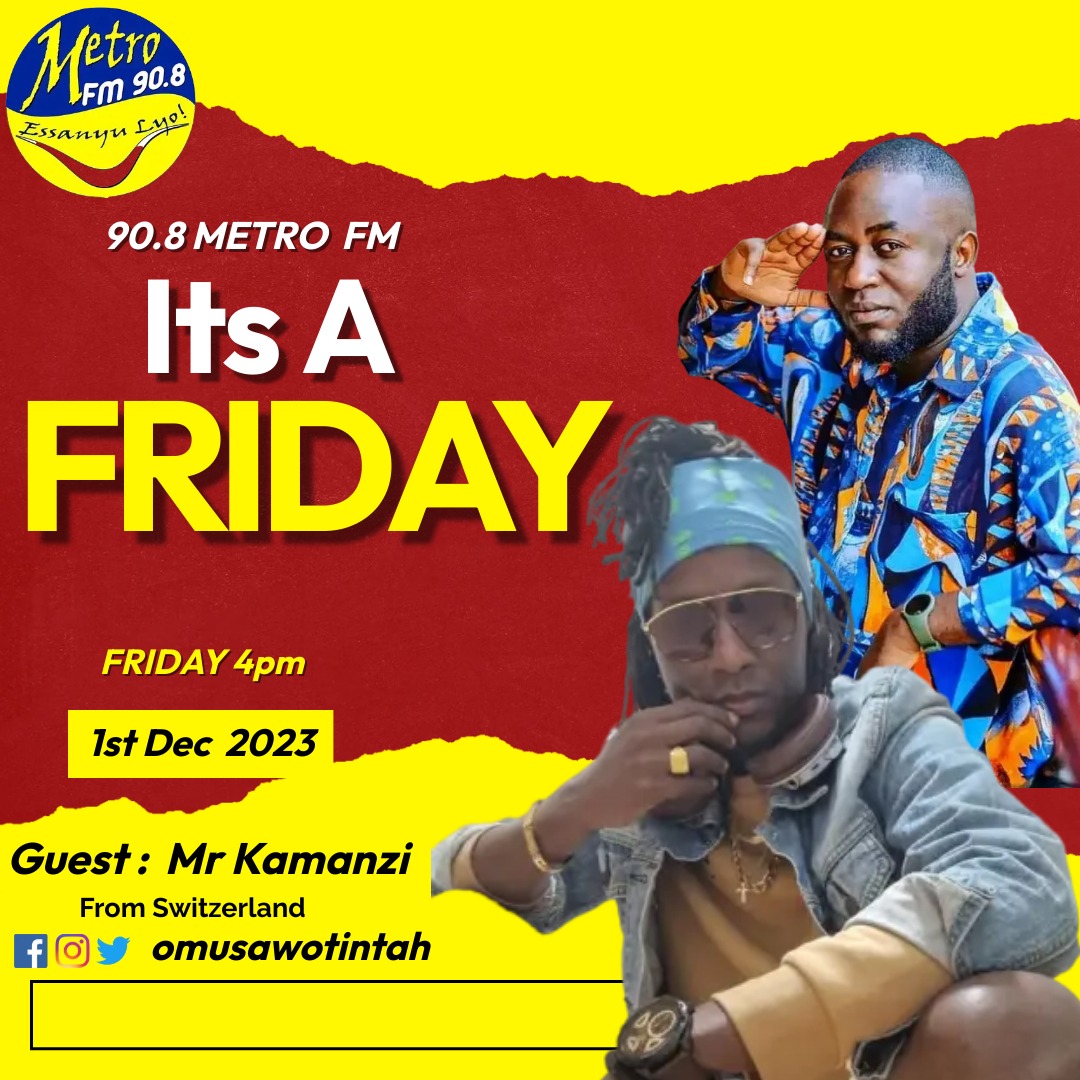 Metro FM 90.8's celebrated radio presenter and media activist, Omusawo Tintah, is gearing up to host the sensational Switzerland-based singer, Mr. Kamanzi, this Friday on his renowned radio show, Free Style Friday, running from 4 pm to 7 pm.
Omusawo Tintah's Free Style Friday has become a staple for music enthusiasts, featuring top-notch music and hosting internationally acclaimed artists. The show's popularity has soared, making it one of Uganda's most loved and trending radio programs.
Mr. Kamanzi, who is set to be the special guest on this week's episode, brings a wealth of musical talent and a captivating story to share. His journey in the world of music began at the age of 12, fueled by a deep passion for the art form. One of his childhood dreams was to perform on the grand stage, a dream that materialized in 1995 and marked the commencement of his music career.
Known for his distinctive vocal style, often referred to as "the husky voice of Africa," Mr. Kamanzi migrated to Switzerland a few years later. In 2008, he had the privilege of sharing the stage with T.o.k and Sean Paul in Dar es Salaam, Tanzania, a significant milestone in his musical journey.
With two published albums, namely "Unite" and "Today and Tomorrow," Mr. Kamanzi has made waves in the music industry. His track "Show Dem the Sign" received extensive airplay on local radio stations, solidifying his position as a notable artist. His performances have graced numerous stages across Africa and Europe, showcasing his versatility in musical genres, including Reggae, Afrobeat, Dancehall, and Pop Dancehall.
Beyond his musical accomplishments, Mr. Kamanzi's work with the Reggaenerators since 2021 has added a collaborative dimension to his career. His music carries a powerful message of upliftment, education, peace, and love, aligning with his personal motto: "Anywhere mi deh mi spread love."
As Free Style Friday prepares to host this illustrious artist, fans can anticipate an engaging and soulful session, blending Omusawo Tintah's charismatic hosting with the melodious tunes and inspiring story of Mr. Kamanzi. Tune in to Metro FM 90.8 this Friday for a musical experience that transcends borders and embraces the universal language of love through music.