Nelly Playfully Reminded of Past with Ashanti as DJ Spins Her Breakup Anthem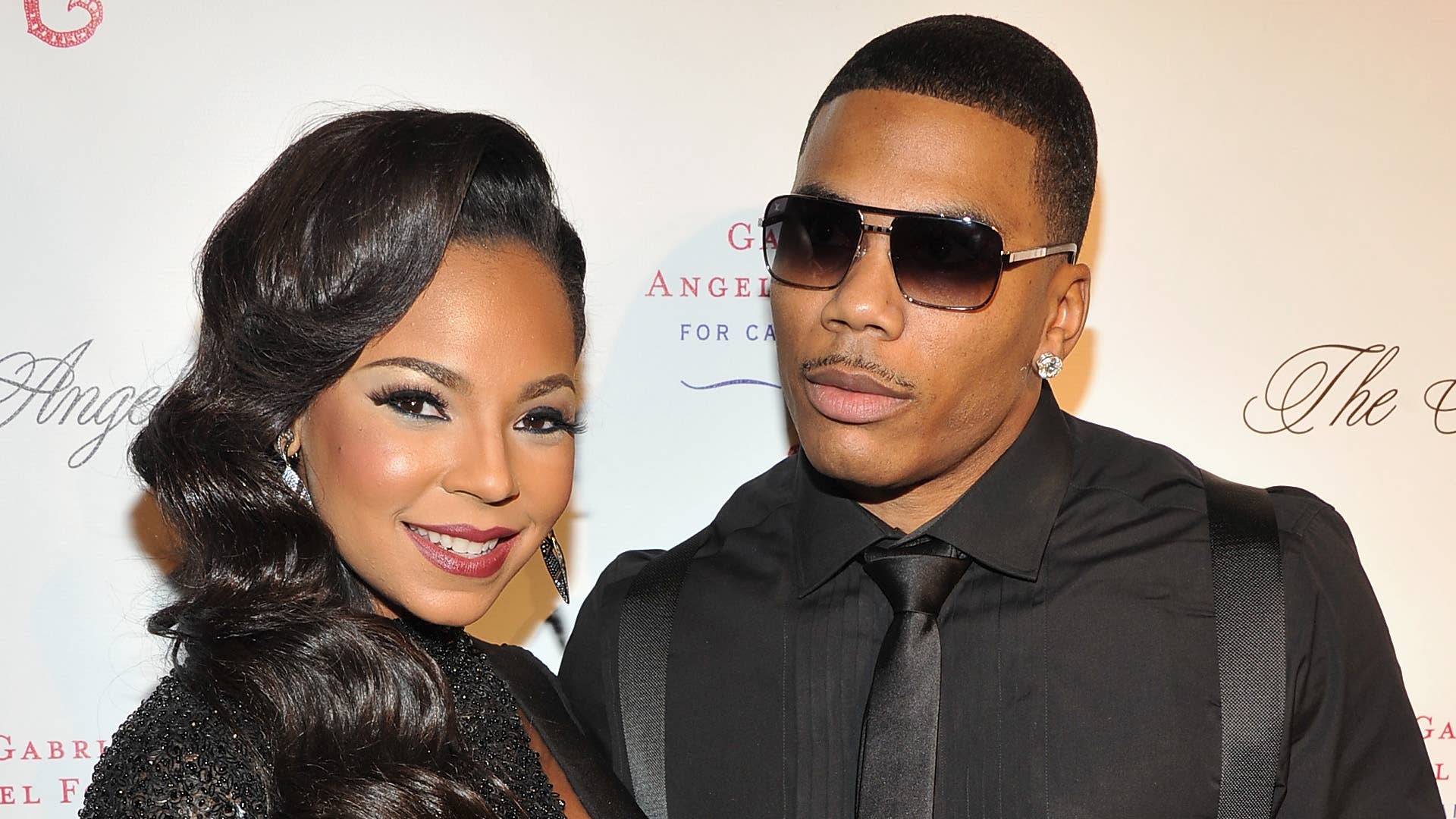 Nelly and Ashanti's relationship appears to be rekindling, but a recent nightclub encounter with a DJ brought up memories of their past for the St. Louis rapper.
The couple was spotted at a nightclub, with Ashanti taking the mic as the emcee. The DJ decided to add a playful twist to the evening by spinning "The Way That I Love You," Ashanti's 2008 hit, described as a breakup anthem. The song, the lead single from her fourth album "The Declaration," delves into her past relationship with Nelly in the 2000s.
The DJ, with a mischievous smile, asked for permission to play the song, and Ashanti laughed before singing along to the lyrics, including lines such as, "After all of the times that we tried, I found out we were living a lie." She was clearly enjoying the moment.
Nelly, however, playfully expressed his disapproval of the song choice. Donning a blue Givenchy sweater and a hefty chain, he turned around and gave a joking thumbs-down to the DJ.
Lil Kim Playfully Surprises Fans at ONE Musicfest with Panties Toss
Nelly and Ashanti had an on-and-off relationship from 2003 to 2013. Rumors of their reunion gained momentum earlier this year when they shared a steamy on-stage performance of their "Body On Me" collaboration. Nelly confirmed their rekindled romance during an appearance on the Boss Moves With Rasheeda show in September, describing their renewed connection as surprising but welcome.
Their connection was further solidified when Nelly showered Ashanti with lavish gifts for her 43rd birthday, leaving her visibly moved and delighted by the gesture. The video of her birthday surprise captured the heartfelt moments, as she received a stunning watch matching Nelly's and a chain, demonstrating their affection for one another.
Omusawo Tintah To Host Renowned Swiss Artist Mr. Kamanzi on Metro fm 90.8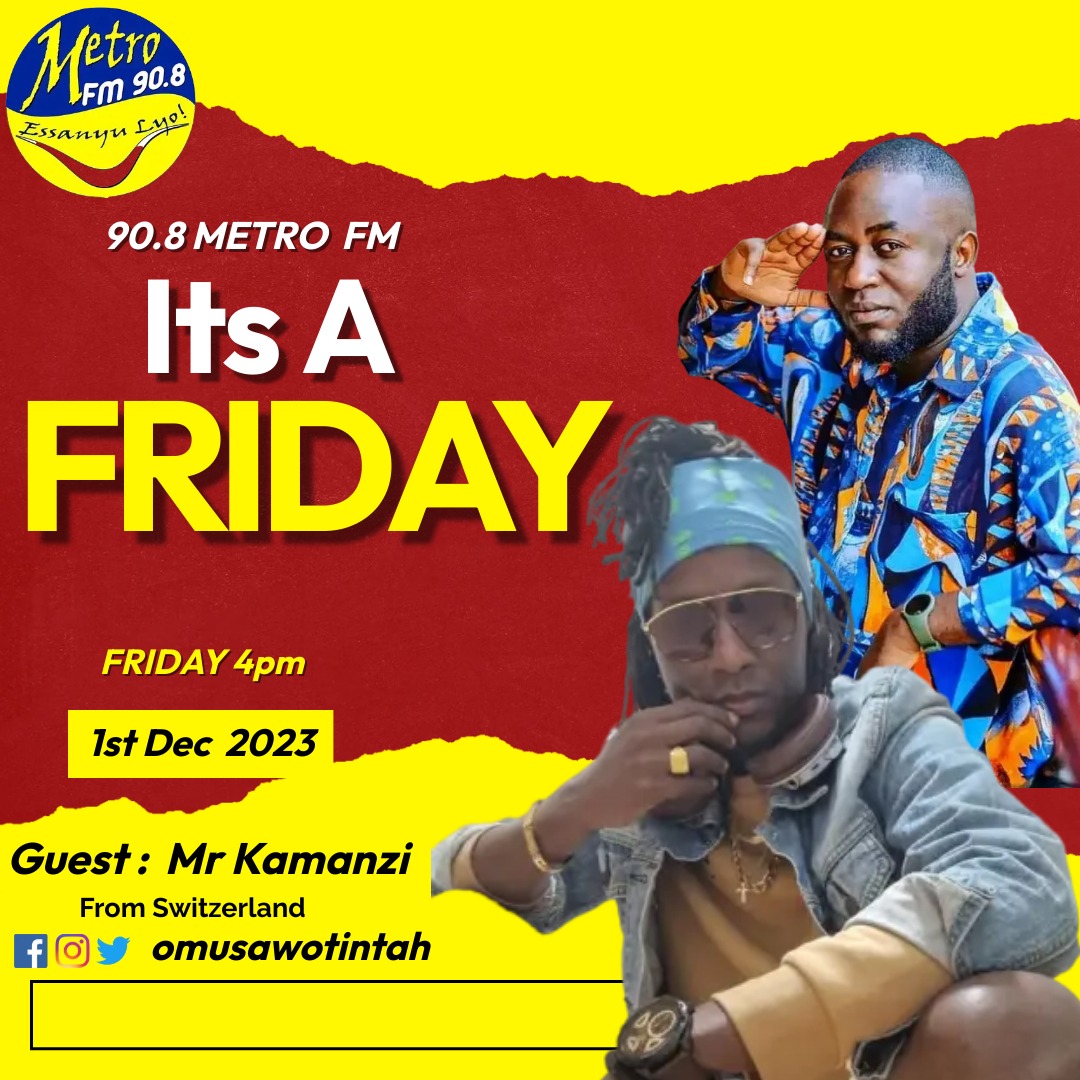 Metro FM 90.8's celebrated radio presenter and media activist, Omusawo Tintah, is gearing up to host the sensational Switzerland-based singer, Mr. Kamanzi, this Friday on his renowned radio show, Free Style Friday, running from 4 pm to 7 pm.
Omusawo Tintah's Free Style Friday has become a staple for music enthusiasts, featuring top-notch music and hosting internationally acclaimed artists. The show's popularity has soared, making it one of Uganda's most loved and trending radio programs.
Mr. Kamanzi, who is set to be the special guest on this week's episode, brings a wealth of musical talent and a captivating story to share. His journey in the world of music began at the age of 12, fueled by a deep passion for the art form. One of his childhood dreams was to perform on the grand stage, a dream that materialized in 1995 and marked the commencement of his music career.
Known for his distinctive vocal style, often referred to as "the husky voice of Africa," Mr. Kamanzi migrated to Switzerland a few years later. In 2008, he had the privilege of sharing the stage with T.o.k and Sean Paul in Dar es Salaam, Tanzania, a significant milestone in his musical journey.
With two published albums, namely "Unite" and "Today and Tomorrow," Mr. Kamanzi has made waves in the music industry. His track "Show Dem the Sign" received extensive airplay on local radio stations, solidifying his position as a notable artist. His performances have graced numerous stages across Africa and Europe, showcasing his versatility in musical genres, including Reggae, Afrobeat, Dancehall, and Pop Dancehall.
Beyond his musical accomplishments, Mr. Kamanzi's work with the Reggaenerators since 2021 has added a collaborative dimension to his career. His music carries a powerful message of upliftment, education, peace, and love, aligning with his personal motto: "Anywhere mi deh mi spread love."
As Free Style Friday prepares to host this illustrious artist, fans can anticipate an engaging and soulful session, blending Omusawo Tintah's charismatic hosting with the melodious tunes and inspiring story of Mr. Kamanzi. Tune in to Metro FM 90.8 this Friday for a musical experience that transcends borders and embraces the universal language of love through music.