Chrisean Rock Opens Up About Past Confrontation with Coi Leray Over Blueface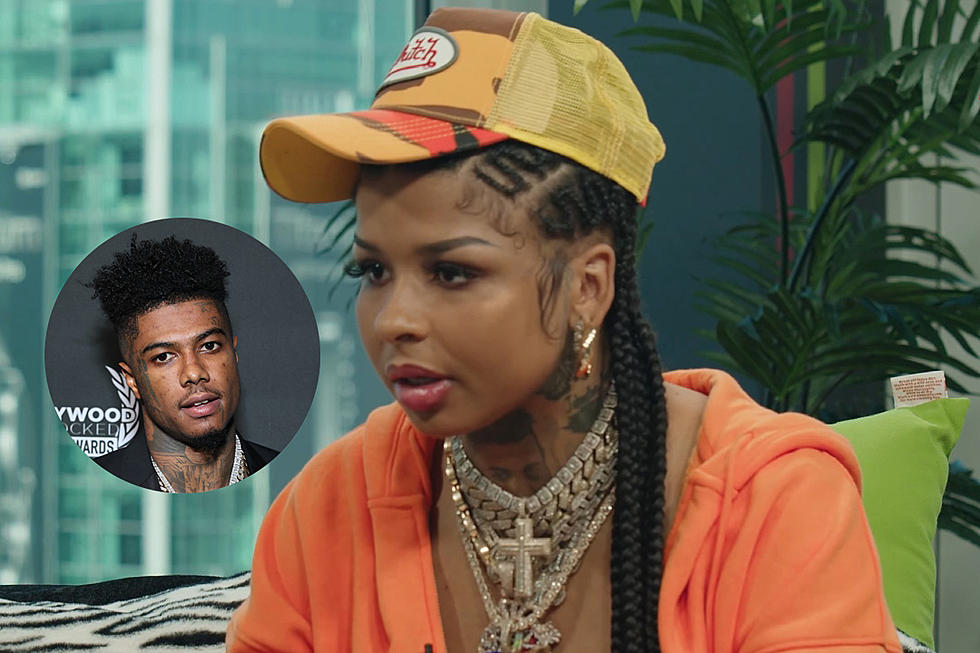 In a candid interview, Chrisean Rock shared a revealing insight into her life, acknowledging a past altercation with Coi Leray due to suspicions of the "Players" star trying to get involved with her baby daddy, Blueface.
The reality star recently sat down with Jason Lee, the founder of Hollywood Unlocked, and during the conversation, she disclosed her strong reaction to what she perceived as flirtatious behavior from Coi Leray towards the "Thotiana" rapper.
Expressing her genuine nature, Chrisean suggested that Leray may have had ulterior motives. She stated, "I thought she wanted to do a collab on some music, but really, she was just trying to out me out the plan and bag my n-gga and some other shit. I'm like, 'You can have [him], I just want the verse.'[…] We fell out because she wanted what she wanted. She had a hidden agenda when she hung out with me."
Chrisean continued by emphasizing that Coi Leray's intentions were apparent, stating, "[Coi Leray] in everybody's face. She knows we're not cool. You can ask anybody that was right there. N-gga, I took out my phone, I'll buy a new one, I threw that bitch at her face." She revealed that she was uninterested in what Leray wanted, but was rather focused on obtaining a verse.
In a candid moment during the interview, Chrisean Rock also discussed her intimate relationship with the "Thotiana" rapper. She disclosed that they were together in bed a few weeks after she had given birth to their son, Chrisean Malone Jr. She humorously recounted her concerns, saying, "I was scared of fing Blue because [whispers] I had to wait six weeks post-birth. I said, 'I'm still bleeding. You want bloody py, Blue?' And he was like, 'On crip.'"
The interview touched upon the on-again, off-again relationship between Chrisean Rock and Blueface, which has seen its share of ups and downs, with the couple's feelings for each other fluctuating over time.
In a separate incident, during a live stream, Chrisean Rock made her presence felt from behind bars and took a shot at her ex, Blueface, while involving others in the jail yard. She encouraged those in the chat to say, "F*** Blueface," though Kai Cenat, who was part of the stream, distanced himself from the conflict, expressing his desire to maintain good relations with everyone.
Omusawo Tintah To Host Renowned Swiss Artist Mr. Kamanzi on Metro fm 90.8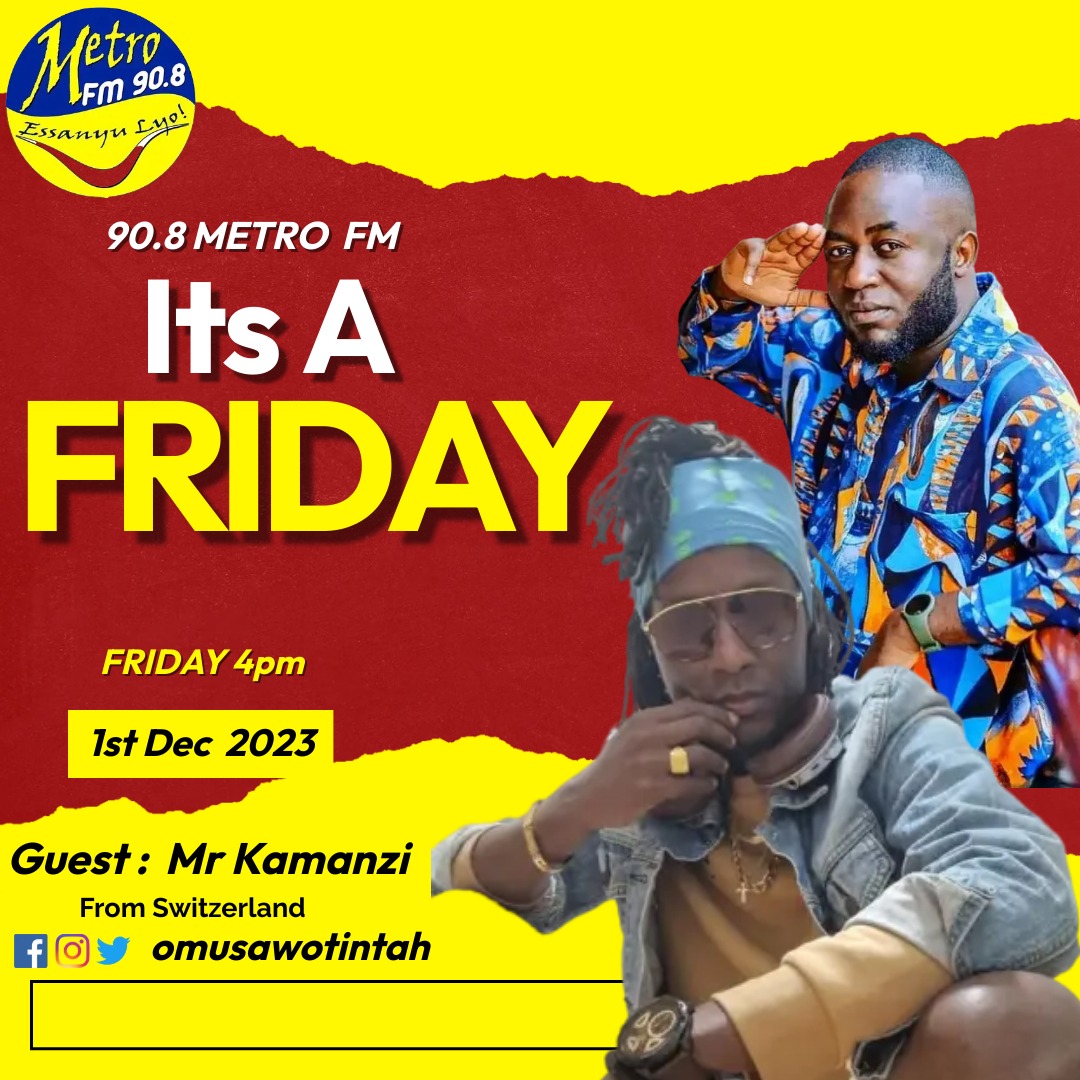 Metro FM 90.8's celebrated radio presenter and media activist, Omusawo Tintah, is gearing up to host the sensational Switzerland-based singer, Mr. Kamanzi, this Friday on his renowned radio show, Free Style Friday, running from 4 pm to 7 pm.
Omusawo Tintah's Free Style Friday has become a staple for music enthusiasts, featuring top-notch music and hosting internationally acclaimed artists. The show's popularity has soared, making it one of Uganda's most loved and trending radio programs.
Mr. Kamanzi, who is set to be the special guest on this week's episode, brings a wealth of musical talent and a captivating story to share. His journey in the world of music began at the age of 12, fueled by a deep passion for the art form. One of his childhood dreams was to perform on the grand stage, a dream that materialized in 1995 and marked the commencement of his music career.
Known for his distinctive vocal style, often referred to as "the husky voice of Africa," Mr. Kamanzi migrated to Switzerland a few years later. In 2008, he had the privilege of sharing the stage with T.o.k and Sean Paul in Dar es Salaam, Tanzania, a significant milestone in his musical journey.
With two published albums, namely "Unite" and "Today and Tomorrow," Mr. Kamanzi has made waves in the music industry. His track "Show Dem the Sign" received extensive airplay on local radio stations, solidifying his position as a notable artist. His performances have graced numerous stages across Africa and Europe, showcasing his versatility in musical genres, including Reggae, Afrobeat, Dancehall, and Pop Dancehall.
Beyond his musical accomplishments, Mr. Kamanzi's work with the Reggaenerators since 2021 has added a collaborative dimension to his career. His music carries a powerful message of upliftment, education, peace, and love, aligning with his personal motto: "Anywhere mi deh mi spread love."
As Free Style Friday prepares to host this illustrious artist, fans can anticipate an engaging and soulful session, blending Omusawo Tintah's charismatic hosting with the melodious tunes and inspiring story of Mr. Kamanzi. Tune in to Metro FM 90.8 this Friday for a musical experience that transcends borders and embraces the universal language of love through music.