J. Cole Addresses the Long-Awaited Collaborative Album with Kendrick Lamar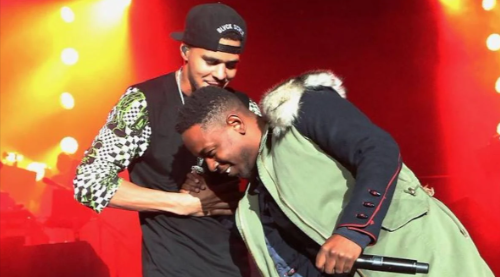 In a recent appearance on the A Safe Place podcast, J. Cole shed light on the much-anticipated collaborative album with Kendrick Lamar, a project that fans have eagerly awaited for over a decade. The discussion about the potential project was initiated by Lil Yachty during the podcast.
J. Cole shared insights into the origins of the proposed album and their creative process. He recalled, "In a nutshell, [Kendrick Lamar] had pulled up on me at No I.D.'s spot after we were already building this relationship, and I had these beats at the time and I was playing them for him."
Their interaction included exchanging beats and ideas. "Some of them had hooks on them, a verse — this, that, and the third. So he took them, and, you know, in that moment, we talked about, 'Yo, bro, we should do a project.' At that time, he's not on like that, but I'm f****n' with him."
Despite the initial enthusiasm for the collaboration, J. Cole explained that the timing didn't align as their individual careers and family responsibilities continued to grow. They eventually had to shelve the idea. He stated, "At one point, it was a real thing. But bro, time and life, we ain't ever got the chance to go in and do it correctly because that would take time. For us to do something that's full of our potential, that meets our real potential, you're gonna need time. At least a year."
J. Cole acknowledged the challenges of coordinating a project between two successful artists with personal lives and families. He affirmed, "When you got two successful artists with lives and families, that's hard to do. We put it to bed years ago. But at one point in time, it was a real conversation, for sure."
He clarified that the project doesn't consist of a multitude of songs and isn't simply sitting on a shelf, adding, "It's not like it's a ton of songs. It's not like it's some album sitting on the shelf somewhere."
J. Cole and Kendrick Lamar initially began working on the joint album in May 2012. Cole shared at the time, "We actually worked, bouncing ideas, which was great. The vibe was so good that it was like, man, that's absolutely gonna happen." He revealed they had around four or five songs together.
Their collaborative history includes J. Cole producing "HiiiPoWeR" for Kendrick Lamar's Section.80 album in 2011, as well as their joint track "Forbidden Fruit" from Cole's 2013 album, Born Sinner. Over the years, they've also teamed up on songs such as Jeezy's "American Dream" and DJ Khaled's "They Ready."
One of their most sought-after unreleased tracks is "Temptation," which Kendrick Lamar previewed for fans in a store during the early stages of discussing their collaborative album.
Omusawo Tintah To Host Renowned Swiss Artist Mr. Kamanzi on Metro fm 90.8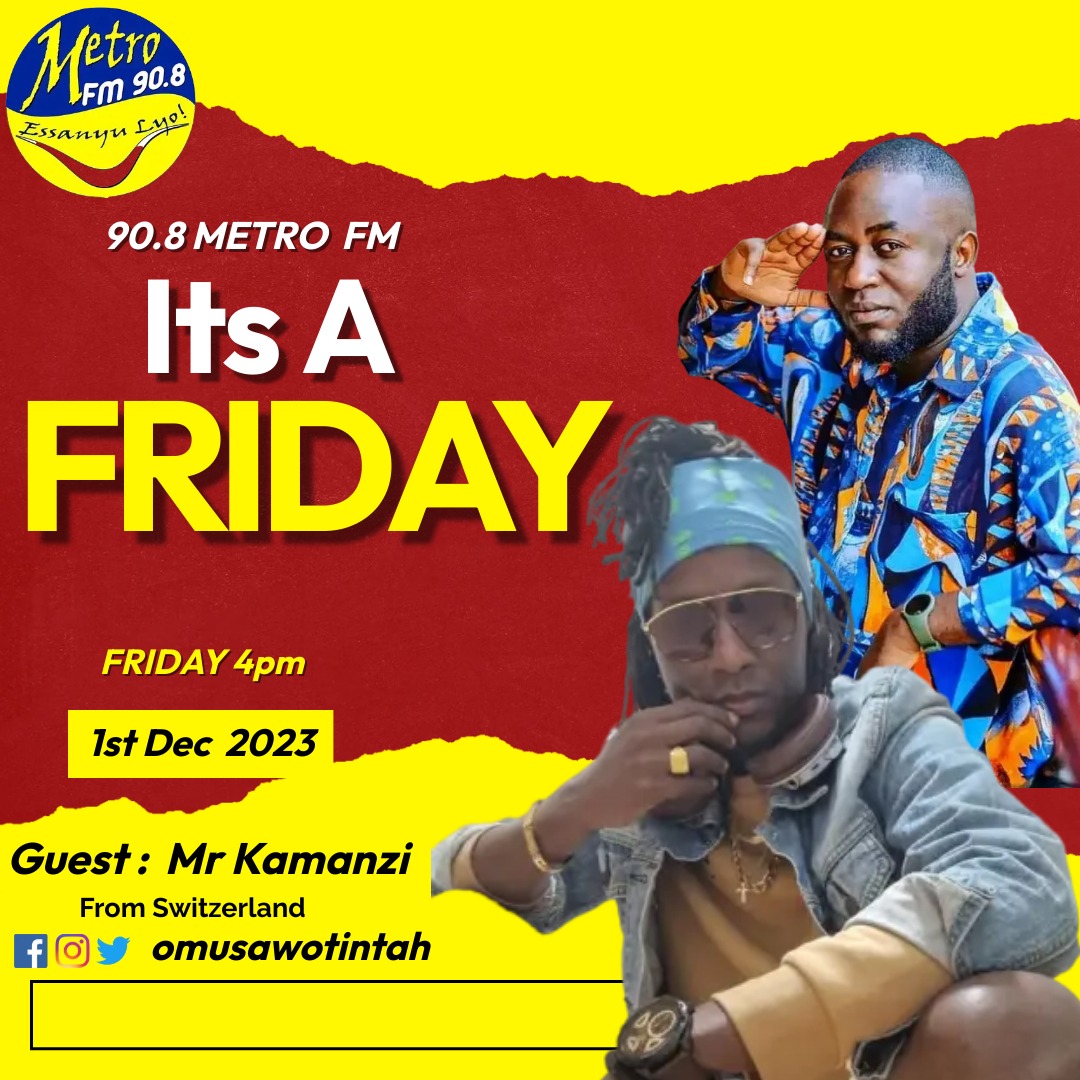 Metro FM 90.8's celebrated radio presenter and media activist, Omusawo Tintah, is gearing up to host the sensational Switzerland-based singer, Mr. Kamanzi, this Friday on his renowned radio show, Free Style Friday, running from 4 pm to 7 pm.
Omusawo Tintah's Free Style Friday has become a staple for music enthusiasts, featuring top-notch music and hosting internationally acclaimed artists. The show's popularity has soared, making it one of Uganda's most loved and trending radio programs.
Mr. Kamanzi, who is set to be the special guest on this week's episode, brings a wealth of musical talent and a captivating story to share. His journey in the world of music began at the age of 12, fueled by a deep passion for the art form. One of his childhood dreams was to perform on the grand stage, a dream that materialized in 1995 and marked the commencement of his music career.
Known for his distinctive vocal style, often referred to as "the husky voice of Africa," Mr. Kamanzi migrated to Switzerland a few years later. In 2008, he had the privilege of sharing the stage with T.o.k and Sean Paul in Dar es Salaam, Tanzania, a significant milestone in his musical journey.
With two published albums, namely "Unite" and "Today and Tomorrow," Mr. Kamanzi has made waves in the music industry. His track "Show Dem the Sign" received extensive airplay on local radio stations, solidifying his position as a notable artist. His performances have graced numerous stages across Africa and Europe, showcasing his versatility in musical genres, including Reggae, Afrobeat, Dancehall, and Pop Dancehall.
Beyond his musical accomplishments, Mr. Kamanzi's work with the Reggaenerators since 2021 has added a collaborative dimension to his career. His music carries a powerful message of upliftment, education, peace, and love, aligning with his personal motto: "Anywhere mi deh mi spread love."
As Free Style Friday prepares to host this illustrious artist, fans can anticipate an engaging and soulful session, blending Omusawo Tintah's charismatic hosting with the melodious tunes and inspiring story of Mr. Kamanzi. Tune in to Metro FM 90.8 this Friday for a musical experience that transcends borders and embraces the universal language of love through music.