Keefe D : Boosie Badazz Shares His Thoughts on 2Pac Murder Suspect's Arrest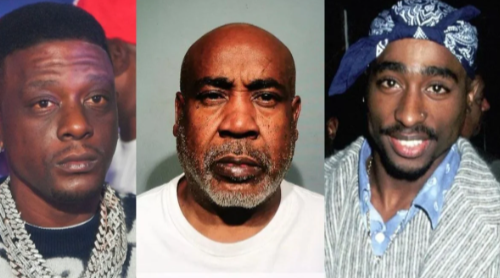 Boosie Badazz, a long-time 2Pac enthusiast, recently offered his perspective on the arrest of Keefe D, the alleged killer of the iconic rapper. In a conversation with VladTV, Boosie discussed the surprising turn of events and the details surrounding Keefe D's arrest.
Vlad posed the question to the Baton Rouge rapper, inquiring whether he was taken aback by Keefe D's arrest, considering that the accused killer had previously been granted qualified immunity for admitting his involvement. However, Vlad clarified that the immunity only applied to the statements made by Keefe at the time it was granted. Any similar statements made at a different time could be used against him.
Boosie, initially unaware of this crucial detail, shared his initial reaction to the news of Keefe D's arrest, stating, "[I was] kind of [surprised], because [Keefe D] been talking about it. And I thought when he got busted or whatever, that he had immunity. So when he got arrested, I was like, immunity must be gone… I thought he'd never get arrested for it." He added, "I thought if you get immunity, it's done."
Boosie also delved into the Dwight Howard sexual assault lawsuit during the interview. His focus was primarily on the aspect of Howard's admission to being involved in a sexual encounter with another man, as documented in the lawsuit.
While Boosie has been a vocal critic of openly gay figures like Lil Nas X, he advised Howard to be open about his sexuality, speculating that it might actually enhance, rather than hinder, his career. He remarked, "He'll probably make more money than what he's making. He's tall — he'll be like the symbol [of the LGBTQ community]."
Boosie encouraged Howard to face the issue head-on, stating, "I would tell him confess to the press. Stop playing. If you like what you like, you like what you like! This isn't 1990. You won't be banned from certain things."
He also pointed out that Howard might not want to face potential backlash and emphasized the changing dynamics, particularly for someone who has criticized other players in the past. Boosie added, "The tables are about to turn. Those guys you've talked about, they're going to have something to say."
Boosie concluded with a bold suggestion, urging Howard to come clean publicly: "You've already confessed to doing what you want to do. Just go ahead and confess to the press. Get your tall self on Capitol Hill and confess to the press, man."
Omusawo Tintah To Host Renowned Swiss Artist Mr. Kamanzi on Metro fm 90.8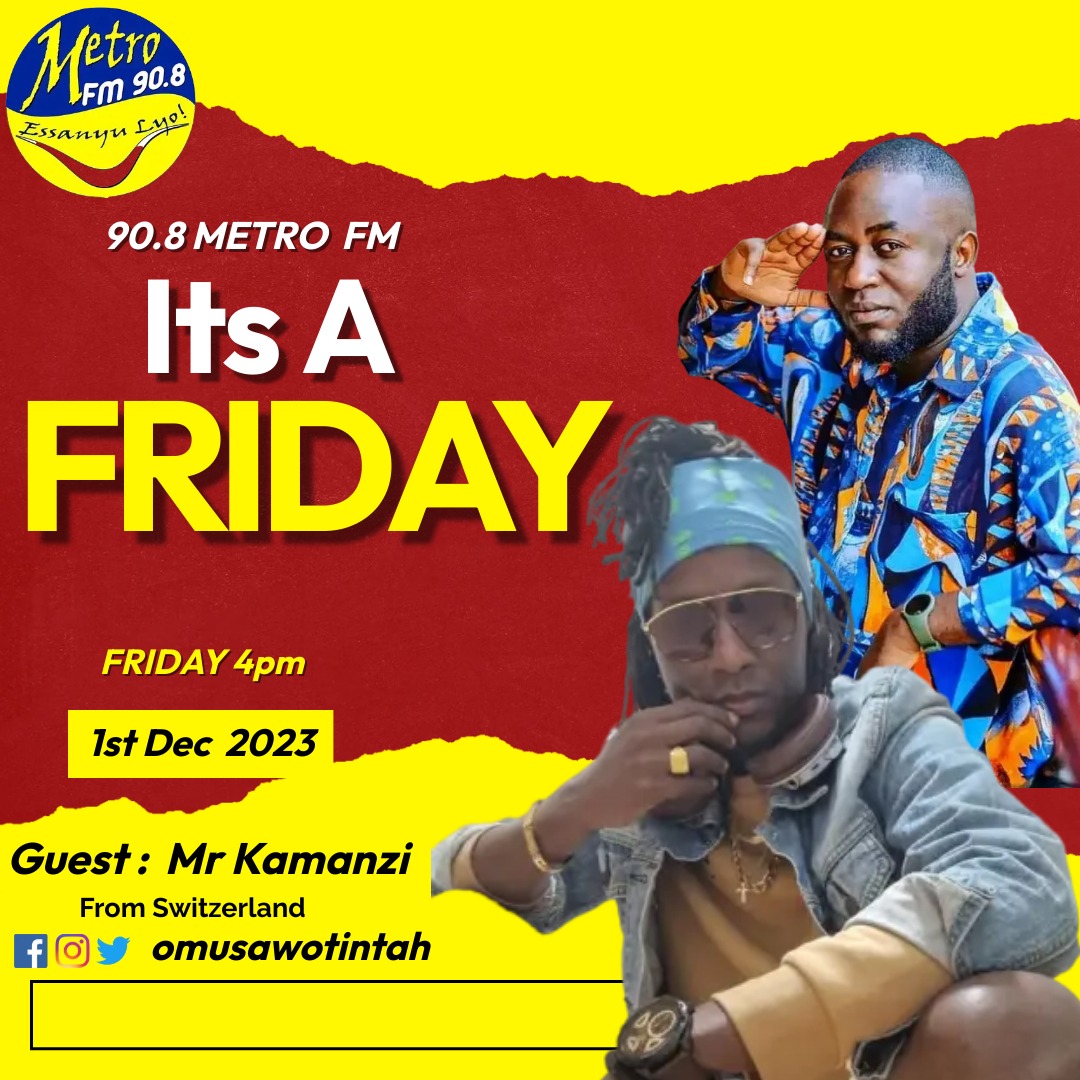 Metro FM 90.8's celebrated radio presenter and media activist, Omusawo Tintah, is gearing up to host the sensational Switzerland-based singer, Mr. Kamanzi, this Friday on his renowned radio show, Free Style Friday, running from 4 pm to 7 pm.
Omusawo Tintah's Free Style Friday has become a staple for music enthusiasts, featuring top-notch music and hosting internationally acclaimed artists. The show's popularity has soared, making it one of Uganda's most loved and trending radio programs.
Mr. Kamanzi, who is set to be the special guest on this week's episode, brings a wealth of musical talent and a captivating story to share. His journey in the world of music began at the age of 12, fueled by a deep passion for the art form. One of his childhood dreams was to perform on the grand stage, a dream that materialized in 1995 and marked the commencement of his music career.
Known for his distinctive vocal style, often referred to as "the husky voice of Africa," Mr. Kamanzi migrated to Switzerland a few years later. In 2008, he had the privilege of sharing the stage with T.o.k and Sean Paul in Dar es Salaam, Tanzania, a significant milestone in his musical journey.
With two published albums, namely "Unite" and "Today and Tomorrow," Mr. Kamanzi has made waves in the music industry. His track "Show Dem the Sign" received extensive airplay on local radio stations, solidifying his position as a notable artist. His performances have graced numerous stages across Africa and Europe, showcasing his versatility in musical genres, including Reggae, Afrobeat, Dancehall, and Pop Dancehall.
Beyond his musical accomplishments, Mr. Kamanzi's work with the Reggaenerators since 2021 has added a collaborative dimension to his career. His music carries a powerful message of upliftment, education, peace, and love, aligning with his personal motto: "Anywhere mi deh mi spread love."
As Free Style Friday prepares to host this illustrious artist, fans can anticipate an engaging and soulful session, blending Omusawo Tintah's charismatic hosting with the melodious tunes and inspiring story of Mr. Kamanzi. Tune in to Metro FM 90.8 this Friday for a musical experience that transcends borders and embraces the universal language of love through music.