Liam Voice to Headline Spectacular B13 Camp Fire Season 2 in Cairo, Egypt
Cairo, Egypt is set to witness a grand spectacle as B13 Entertainment beckons people from across the African continent, including Uganda, Kenya, Tanzania, Rwanda, Zimbabwe, Zambia, Nigeria, Comoros, Cameroon, Senegal, Guinea, Sierra Leone, Sudan, and South Sudan, to gather and support the sensational Camp Fire Season 2 event on December 1st.
2Pac Murder Suspect, Keefe D, Pleads Not Guilty in Las Vegas Court
The highlight of this event will be a scintillating live performance by the talented artist Liam Voice, hailing from Kampala, Uganda. Liam Voice's presence will complement the lineup of exceptional local artists from various countries, promising an unforgettable night of music, dance, and cultural exchange.
With entrance fees set at 300 Egyptian pounds, 500 Egyptian pounds, and 100 US dollars, attendees have the opportunity to enjoy this cross-cultural celebration with their loved ones. The gates will open at 5 pm and extend their welcome until 5 am, ensuring an extensive night of entertainment.
North West, Inspired by Kanye, Dreams Big: Rapper, Basketball Player, and Entrepreneur
This event not only offers a platform for music enthusiasts to revel in the talents of Liam Voice and other artists but also serves as a beacon of unity, bringing together people from diverse African nations in the heart of Cairo. It's a celebration of African culture and a testament to the power of music to bridge geographical boundaries.
Omusawo Tintah To Host Renowned Swiss Artist Mr. Kamanzi on Metro fm 90.8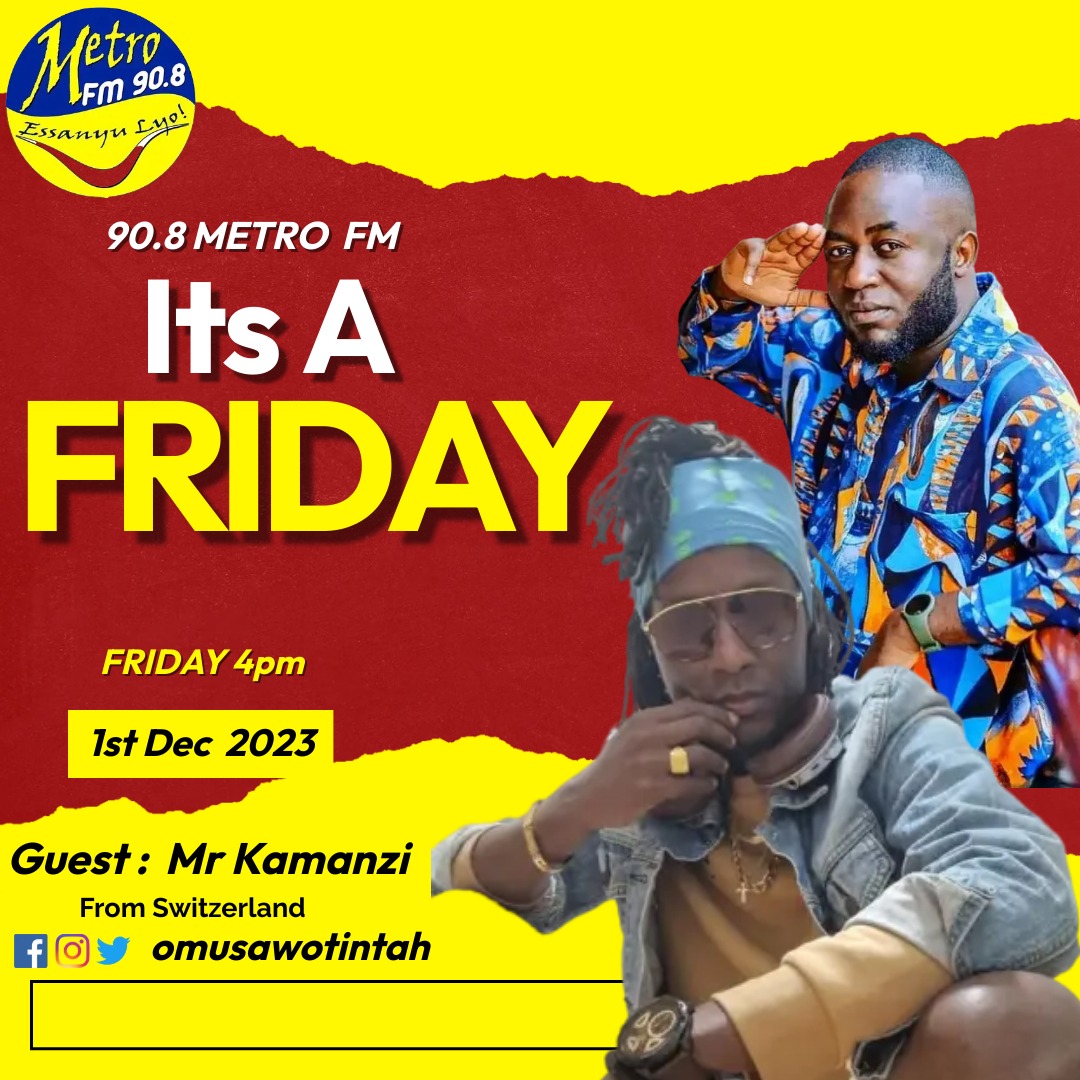 Metro FM 90.8's celebrated radio presenter and media activist, Omusawo Tintah, is gearing up to host the sensational Switzerland-based singer, Mr. Kamanzi, this Friday on his renowned radio show, Free Style Friday, running from 4 pm to 7 pm.
Omusawo Tintah's Free Style Friday has become a staple for music enthusiasts, featuring top-notch music and hosting internationally acclaimed artists. The show's popularity has soared, making it one of Uganda's most loved and trending radio programs.
Mr. Kamanzi, who is set to be the special guest on this week's episode, brings a wealth of musical talent and a captivating story to share. His journey in the world of music began at the age of 12, fueled by a deep passion for the art form. One of his childhood dreams was to perform on the grand stage, a dream that materialized in 1995 and marked the commencement of his music career.
Known for his distinctive vocal style, often referred to as "the husky voice of Africa," Mr. Kamanzi migrated to Switzerland a few years later. In 2008, he had the privilege of sharing the stage with T.o.k and Sean Paul in Dar es Salaam, Tanzania, a significant milestone in his musical journey.
With two published albums, namely "Unite" and "Today and Tomorrow," Mr. Kamanzi has made waves in the music industry. His track "Show Dem the Sign" received extensive airplay on local radio stations, solidifying his position as a notable artist. His performances have graced numerous stages across Africa and Europe, showcasing his versatility in musical genres, including Reggae, Afrobeat, Dancehall, and Pop Dancehall.
Beyond his musical accomplishments, Mr. Kamanzi's work with the Reggaenerators since 2021 has added a collaborative dimension to his career. His music carries a powerful message of upliftment, education, peace, and love, aligning with his personal motto: "Anywhere mi deh mi spread love."
As Free Style Friday prepares to host this illustrious artist, fans can anticipate an engaging and soulful session, blending Omusawo Tintah's charismatic hosting with the melodious tunes and inspiring story of Mr. Kamanzi. Tune in to Metro FM 90.8 this Friday for a musical experience that transcends borders and embraces the universal language of love through music.