North West, Inspired by Kanye, Dreams Big: Rapper, Basketball Player, and Entrepreneur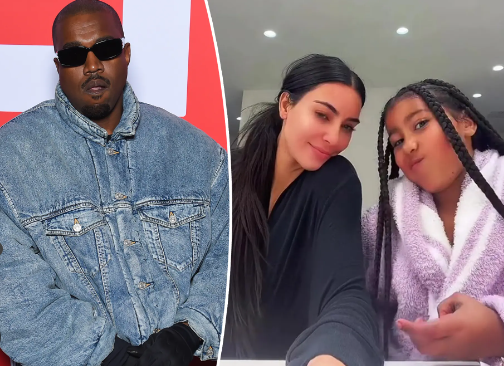 North West, the daughter of Kanye West, is displaying her father's fearless ambition by aspiring to achieve great heights and refusing to be confined by traditional expectations. In a recent I-D profile, the 10-year-old shared her dreams and career aspirations, following in her dad's footsteps as a rapper while also nurturing her passion for basketball and art.
North's multifaceted aspirations are evident as she explains, "A basketball player, a rapper, um… Well, when I was seven, I wanted to be a boxer. But now I don't want to be a boxer." She plans to explore her artistic talents and utilize them as a means to support her passions, stating, "I'm going to do art on the side. When I'm, like, thirteen, I want to walk dogs, to make money to buy art supplies because everything around here is so expensive."
North also has her sights set on entrepreneurship and envisions herself taking charge of her parents' thriving YEEZY and SKIMS businesses in the future. She confidently stated, "So a rapper, a basketball player, and I'm going to make artwork that I sell. Also, one day I want to own Yeezy and SKIMS, and I want to be a business owner."
For North, basketball is not merely a pastime; it's a way of life. She views it as an integral part of her identity and reveals, "Yes. Going shopping for people… Basketball, but it's not a hobby, it's a lifestyle. And I just love basketball so much."
North's preference for staying at her father's house rather than their Calabasas mansion, as revealed by Kim Kardashian on a recent episode of The Kardashians, highlights her appreciation for the simplicity and normalcy of life with Kanye since her parents' divorce. Kim recounted North's perspective, saying, "North, she'll go to her dad's. She'll be like, 'Dad, is the best! He has it all figured out. He doesn't have a nanny, he doesn't have a chef, he doesn't have security, he lives in an apartment." North's fondness for her father's lifestyle, free from extravagance, is touching and demonstrates her preference for a different kind of richness.
Fans have responded to this scene by understanding that North's emotions are not about the physical space but about the lifestyle she values. One fan expressed, "I don't think she's literally upset about the lack of an apartment lol. She's upset about the lifestyle. I hope her mom understands that and can address it appropriately."
Omusawo Tintah To Host Renowned Swiss Artist Mr. Kamanzi on Metro fm 90.8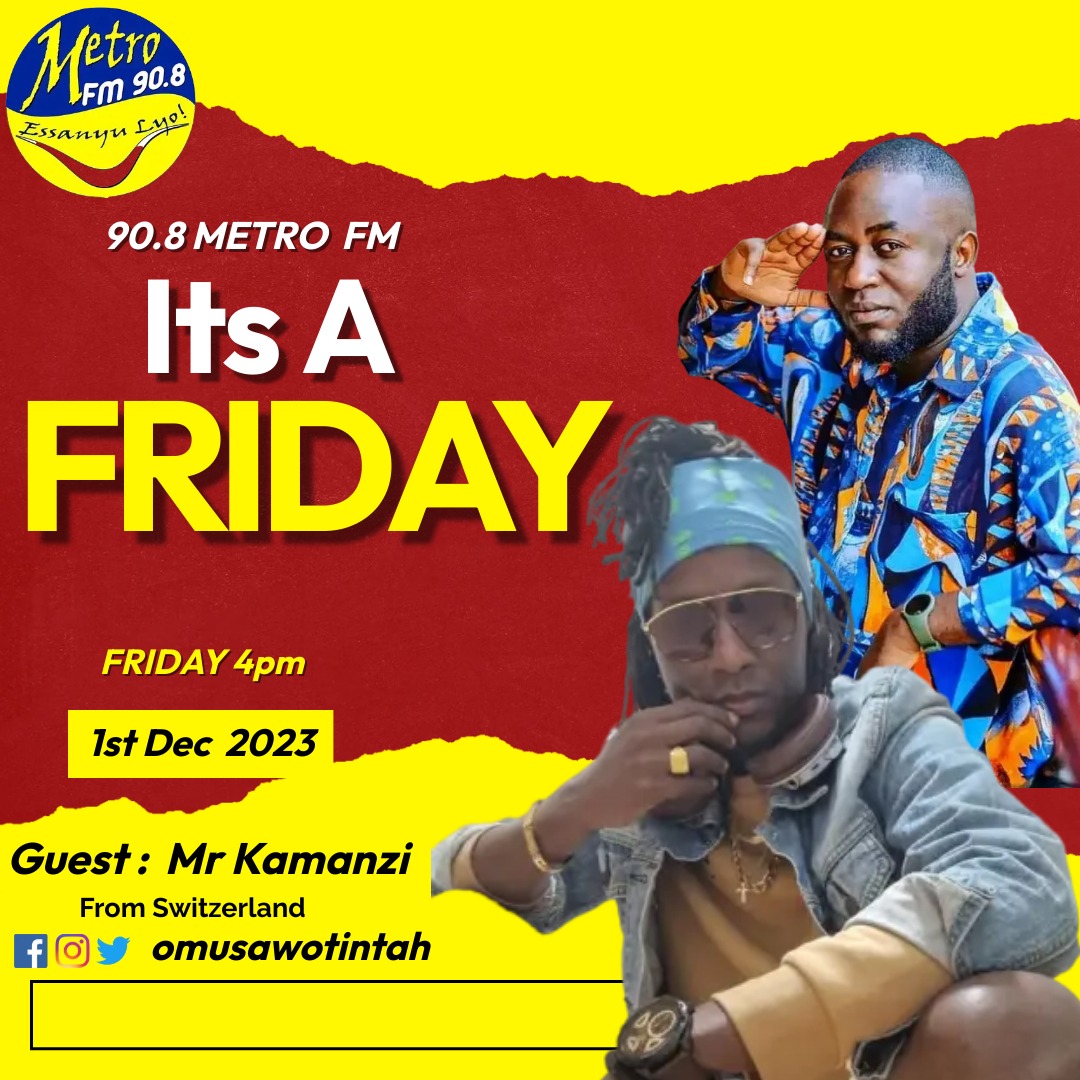 Metro FM 90.8's celebrated radio presenter and media activist, Omusawo Tintah, is gearing up to host the sensational Switzerland-based singer, Mr. Kamanzi, this Friday on his renowned radio show, Free Style Friday, running from 4 pm to 7 pm.
Omusawo Tintah's Free Style Friday has become a staple for music enthusiasts, featuring top-notch music and hosting internationally acclaimed artists. The show's popularity has soared, making it one of Uganda's most loved and trending radio programs.
Mr. Kamanzi, who is set to be the special guest on this week's episode, brings a wealth of musical talent and a captivating story to share. His journey in the world of music began at the age of 12, fueled by a deep passion for the art form. One of his childhood dreams was to perform on the grand stage, a dream that materialized in 1995 and marked the commencement of his music career.
Known for his distinctive vocal style, often referred to as "the husky voice of Africa," Mr. Kamanzi migrated to Switzerland a few years later. In 2008, he had the privilege of sharing the stage with T.o.k and Sean Paul in Dar es Salaam, Tanzania, a significant milestone in his musical journey.
With two published albums, namely "Unite" and "Today and Tomorrow," Mr. Kamanzi has made waves in the music industry. His track "Show Dem the Sign" received extensive airplay on local radio stations, solidifying his position as a notable artist. His performances have graced numerous stages across Africa and Europe, showcasing his versatility in musical genres, including Reggae, Afrobeat, Dancehall, and Pop Dancehall.
Beyond his musical accomplishments, Mr. Kamanzi's work with the Reggaenerators since 2021 has added a collaborative dimension to his career. His music carries a powerful message of upliftment, education, peace, and love, aligning with his personal motto: "Anywhere mi deh mi spread love."
As Free Style Friday prepares to host this illustrious artist, fans can anticipate an engaging and soulful session, blending Omusawo Tintah's charismatic hosting with the melodious tunes and inspiring story of Mr. Kamanzi. Tune in to Metro FM 90.8 this Friday for a musical experience that transcends borders and embraces the universal language of love through music.