MUSEVENI ORDERS BALALO OUT OF GREATER NORTH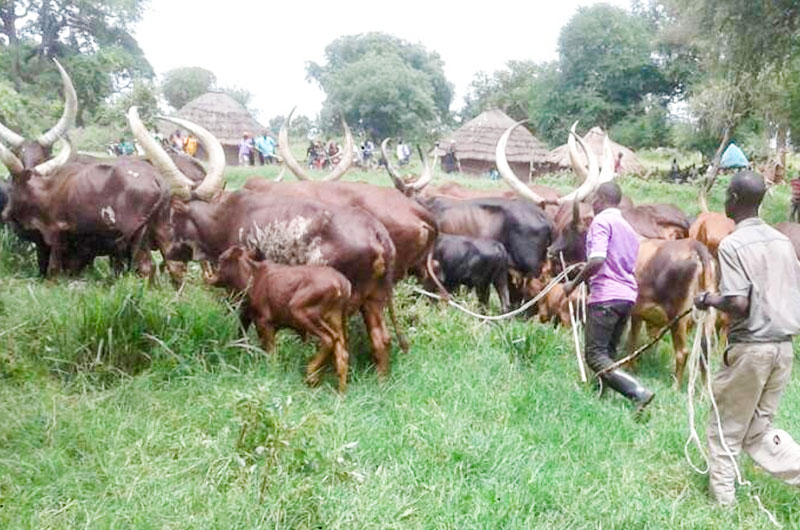 By Joreen Nabutto
Uganda, a country in East Africa known for its diverse ethnic groups and cultures, has been the center of a long-standing controversy involving the Balalo, a semi-nomadic cattle-herding community, and the government's policies regarding their presence in the Greater North region. President Yoweri Museveni's decision to order the Balalo out of this area has raised questions and stirred debates. In this article, we will explore the background of the issue, the reasons behind Museveni's order, and the implications for both the Balalo community and the Greater North region.
Background
The Balalo, also known as the Balaalo or cattle keepers, are traditionally pastoralists who have been roaming Uganda for generations, moving their herds across different regions in search of grazing land and water sources. They predominantly rear cattle, and their way of life is deeply intertwined with their livestock.
The Greater North region of Uganda includes the districts of Karamoja, Teso, Lango, Acholi, and West Nile, which have experienced decades of conflict and instability, particularly during the Lord's Resistance Army (LRA) insurgency. The area is also prone to drought and food insecurity.
Museveni's Decision
In recent years, the presence of the Balalo in the Greater North region has become a contentious issue. President Museveni, in a bid to address various challenges and concerns, ordered the Balalo community to vacate the region. The decision was based on several key factors:
Conflict and Tensions: The coexistence of the Balalo with settled communities in the Greater North has led to land conflicts and tensions. These disputes have often turned violent, exacerbating the region's fragility.
Environmental Degradation: The nomadic lifestyle of the Balalo has had an impact on the environment, leading to overgrazing and deforestation in some areas. This, in turn, has contributed to land degradation and scarcity.
Security Concerns: The presence of the Balalo in the Greater North region has also raised concerns about security, as their mobility has been exploited by armed groups and bandits for shelter and logistical support.
Implications and Controversies
Museveni's decision to order the Balalo out of the Greater North region has sparked a wide range of reactions:
Humanitarian Concerns: Critics argue that the forced eviction of the Balalo without offering viable alternatives is a violation of their rights and raises humanitarian concerns. Many Balalo families are left without a place to settle and graze their cattle.
Economic Impact: The Balalo community plays a significant role in Uganda's cattle industry. Their forced eviction could disrupt the livestock supply chain, affecting the livelihoods of many, including the Balalo themselves and the settled communities that rely on cattle products.
Land Ownership: Land tenure issues in Uganda are complex, and disputes over land have been a source of tension for years. The Balalo's eviction could further complicate these issues, potentially leading to more conflicts over land.
Environmental Rehabilitation: Supporters of the decision argue that it provides an opportunity to rehabilitate the environment in the Greater North region and promote sustainable land use practices.
The controversy surrounding President Museveni's order to expel the Balalo from the Greater North region highlights the complex intersection of environmental, economic, and social factors in Uganda.
Disagreement Over Chamber Member Composition Derails Arua City Chamber of Commerce and Industry Leadership Election
While the government's intent may be to address various issues, it is crucial to ensure that the process is carried out with sensitivity and that alternative solutions are provided to those affected. Balancing the interests of both the settled communities and the Balalo, while safeguarding the environment, remains a challenging task for the Ugandan government.
Mengo Youth Development Link Joins Africa's Crowdfunding Platform Hazues.com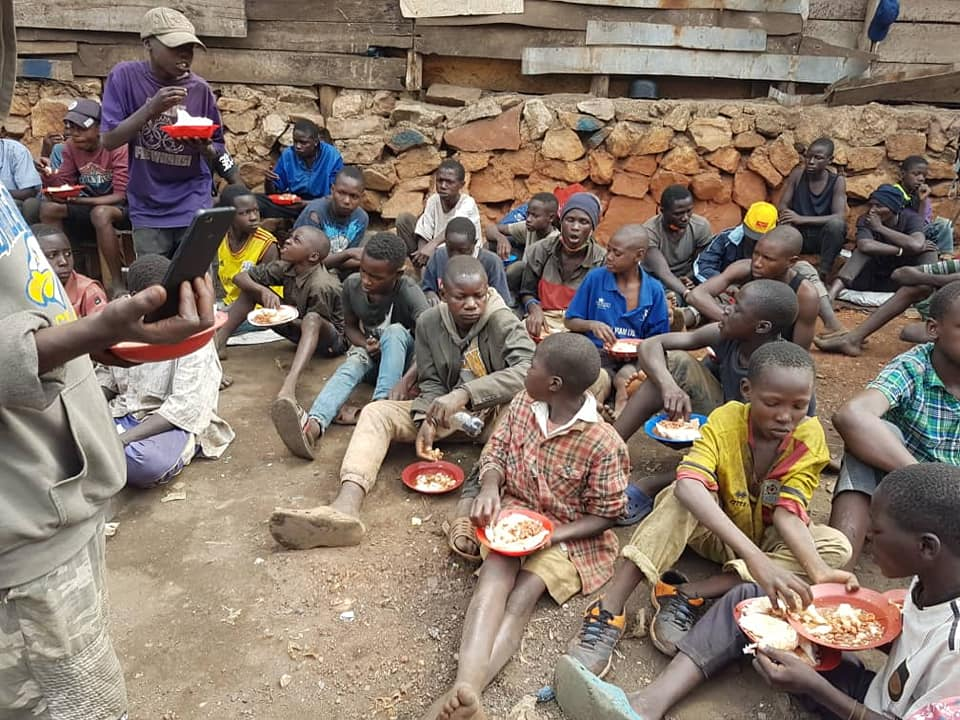 In a significant move towards amplifying their impact and garnering support for their transformative initiatives, Mengo Youth Development Link (MYDEL) has recently joined Hazues.com, Africa's innovative crowdfunding platform. MYDEL, a Non-Governmental Organization founded in 2002, has been relentless in its efforts to address the pressing issues faced by marginalized communities, particularly in the Kisenyi slum of Kampala.
Empowering Communities Since 2002:
MYDEL, a non-profit and non-political organization, originated as a Community Based Organization (CBO) and later transitioned into a Non-Governmental Organization in 2004. With a steadfast commitment to Child Rights Protection, HIV/AIDS prevention and care, Ending Violence against Women and girls, Skills development, Employment creation for youth, and environmental protection, MYDEL has been a beacon of hope for the most excluded and marginalized communities in the Kisenyi slums.
Located in the heart of the Kisenyi Slum area of Kampala District, MYDEL collaborates with local leaders, enforcement agencies, Community-Based Organizations, community opinion leaders, and development partners to fulfill its mandate through participatory and holistic approaches.
Leadership and Impact:
Governed by a capable team of three young women and five men constituting a Board of Directors, MYDEL is currently led by Ms. Akampa Doreen, the Executive Director since 2017. A remarkable leader and a former beneficiary of MYDEL from the streets of Kampala, Ms. Akampa Doreen epitomizes the organization's commitment to creating positive change.
Transformative Initiatives and Achievements:
Since its inception in 2002, MYDEL has left an indelible mark on the community, supporting 1217 youth in earning from sporting skills, empowering 243 girls in tailoring and bakery, and providing essential primary education to 1357 children below the age of 12 through MYDEL Mcqilton Academy. Additionally, their Covid-19 relief efforts, street children rehabilitation programs, and resettlement initiatives have touched the lives of hundreds, reflecting the organization's dedication to holistic community development.
Mission, Vision, and Core Values:
MYDEL's vision is to alleviate poverty among the poor communities in Uganda, and its mission revolves around empowering target groups through education, sensitization, and skills development to contribute to sustainable poverty reduction among marginalized communities. The organization's core values include transparency, community participation, resource orientation, social cohesion, commitment to advocacy, respect for human dignity, and love.
Programs Driving Change:
Vocational Skilling Program for Employment: MYDEL's vocational training center equips street children and young girls and women with employable skills, providing alternative safe sources of livelihood.
Education that Matters for the Vulnerable: This program focuses on extending education to orphans and vulnerable children, aiming to break the cycle of street life and providing a new life outside the street. MYDEL Mcquilton Academy Primary School plays a crucial role in this initiative.
Safe Homes on the Street: As MYDEL works towards resettling street children, they ensure their safety from exploitation, abuse, trafficking, disease, and harsh weather. The Street Children Outreach program, involving Rescue, Rehabilitation, and Resettlement, currently supports 250 children.
Join MYDEL's Cause:
Now, with their presence on Hazues.com, MYDEL invites individuals and organizations to join their cause. Your support can help MYDEL expand its reach, provide vital resources, and continue making a positive impact on the lives of the marginalized in the Kisenyi slums. Together, let's contribute to MYDEL's mission of creating lasting change and empowering communities for a brighter future.
To support MYDEL's initiatives, visit their profile on Hazues.com.