Joe Budden and Tasha K Reconcile After Feud Over Unreleased Interview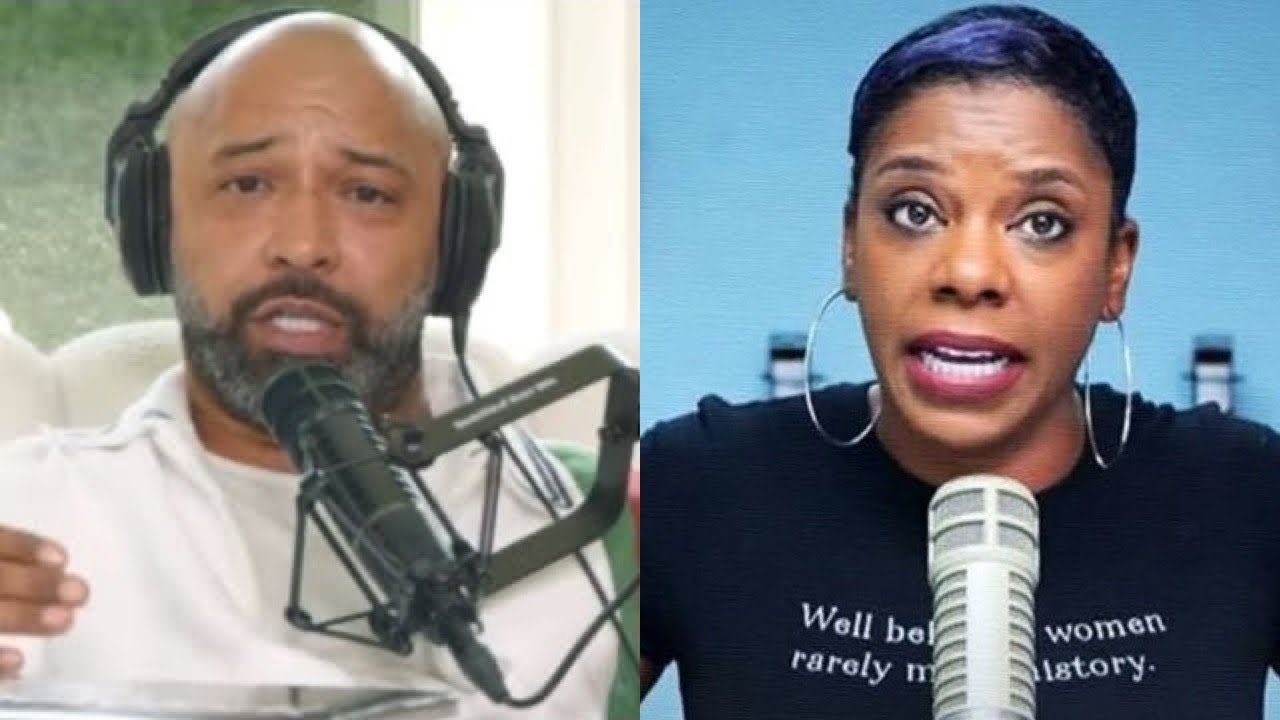 Joe Budden and Tasha K have put their recent feud behind them and reconciled, ending the tensions that arose over an unreleased interview on The Joe Budden Podcast. Both parties engaged in a text conversation shared on Instagram over the weekend to address the situation.
Tasha K initiated the exchange with a message expressing her concern: "Please make sure that the viewers can't see up my dress. I'm a married woman and mother." Joe Budden's initial response humorously read, "Oh… Stupid me thinking you might lead with an apology lol. But duly noted, I got you lol." Tasha then replied, "I apologized in a full video. But I apologize for cursing you out. Now your turn."
Tasha K later shared screenshots of their conversation on Instagram, and Joe Budden commented with a simple, "Apology accepted Tasha."
Fans were relieved to witness Joe Budden and Tasha K mending their relationship. One user expressed their support, saying, "You know in the past I was torn at times with how I felt about you, ma'am, but I respect you and truly love the authenticity and rawness and also how you know to address when you are wrong! Now I can't stop watching you! If you leak it, there is always some truth to it, no matter what the naysayers say." Some fans also hoped for the release of the video interview.
Previously, Joe Budden had indicated that he wouldn't release the interview due to Cardi B's ongoing lawsuit against Tasha K. He explained his decision on his show, Joe Budden After Hours, in September, stating, "Like I already told her, that interview was a problem legally, financially, and algorithmically. It was a lot going on in that interview. It would be foolish of me to just put out an interview with the girl that just got sued and lost for $4 million without checking this."
Stay tuned for further updates on the evolving dynamics between Joe Budden and Tasha K.
Omusawo Tintah To Host Renowned Swiss Artist Mr. Kamanzi on Metro fm 90.8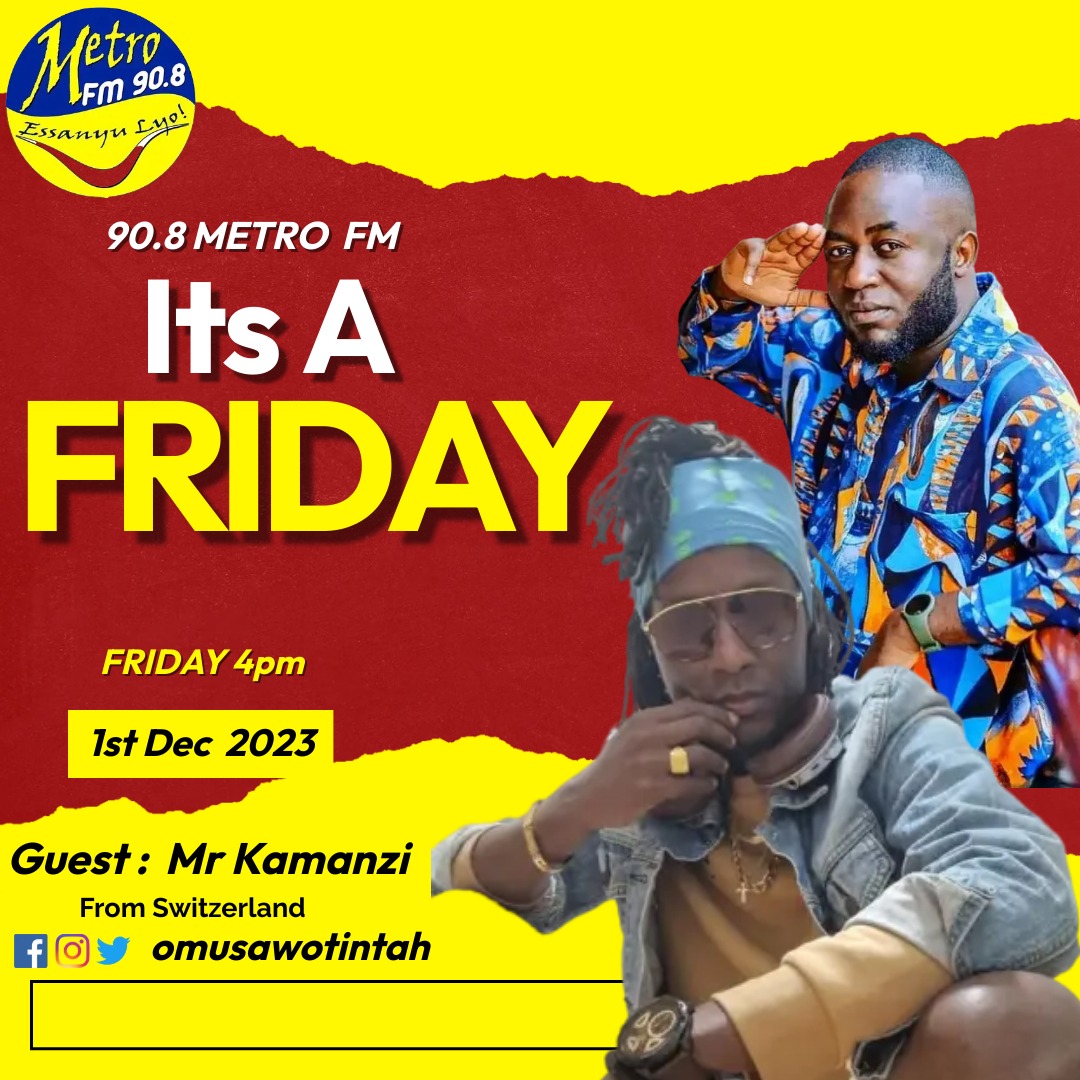 Metro FM 90.8's celebrated radio presenter and media activist, Omusawo Tintah, is gearing up to host the sensational Switzerland-based singer, Mr. Kamanzi, this Friday on his renowned radio show, Free Style Friday, running from 4 pm to 7 pm.
Omusawo Tintah's Free Style Friday has become a staple for music enthusiasts, featuring top-notch music and hosting internationally acclaimed artists. The show's popularity has soared, making it one of Uganda's most loved and trending radio programs.
Mr. Kamanzi, who is set to be the special guest on this week's episode, brings a wealth of musical talent and a captivating story to share. His journey in the world of music began at the age of 12, fueled by a deep passion for the art form. One of his childhood dreams was to perform on the grand stage, a dream that materialized in 1995 and marked the commencement of his music career.
Known for his distinctive vocal style, often referred to as "the husky voice of Africa," Mr. Kamanzi migrated to Switzerland a few years later. In 2008, he had the privilege of sharing the stage with T.o.k and Sean Paul in Dar es Salaam, Tanzania, a significant milestone in his musical journey.
With two published albums, namely "Unite" and "Today and Tomorrow," Mr. Kamanzi has made waves in the music industry. His track "Show Dem the Sign" received extensive airplay on local radio stations, solidifying his position as a notable artist. His performances have graced numerous stages across Africa and Europe, showcasing his versatility in musical genres, including Reggae, Afrobeat, Dancehall, and Pop Dancehall.
Beyond his musical accomplishments, Mr. Kamanzi's work with the Reggaenerators since 2021 has added a collaborative dimension to his career. His music carries a powerful message of upliftment, education, peace, and love, aligning with his personal motto: "Anywhere mi deh mi spread love."
As Free Style Friday prepares to host this illustrious artist, fans can anticipate an engaging and soulful session, blending Omusawo Tintah's charismatic hosting with the melodious tunes and inspiring story of Mr. Kamanzi. Tune in to Metro FM 90.8 this Friday for a musical experience that transcends borders and embraces the universal language of love through music.