Nicki Minaj Addresses Fan Aggression, Urges Barbz to Show Respect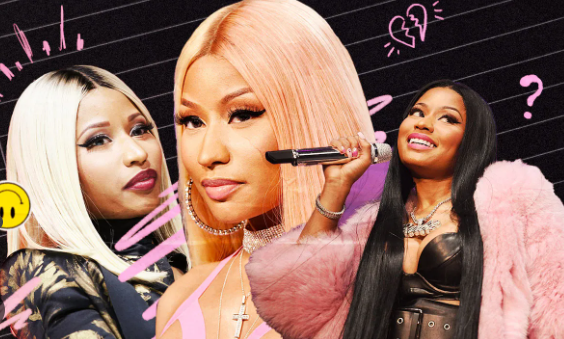 Nicki Minaj has taken a firm stance on the aggressive behavior of her devoted fanbase, the Barbz. The acclaimed rapper, gearing up for the release of her highly-anticipated follow-up to "Queen," recently issued a message urging her fans to put an end to their hostility towards those who oppose her, whether in online interactions or face-to-face encounters. Nicki also offered reassurance that her forthcoming album, "Pink Friday 2," will be well worth the wait, despite its recent release date delay in favor of Lil Wayne and 2 Chainz's "Welcome 2 Collegrove."
While the Barbz have earned a reputation for their passionate fandom, Nicki's message is a clear attempt to distance herself from controversies surrounding her fanbase. She began her message with a plea: "Dear Barbz, Be sure to never threaten anyone on my behalf. Whether in jest or not, I don't and never have condoned that. We have an amazing album right around the corner, set for release on 12/08/23. It feels surreal and euphoric. Wishing you blessings on blessings."
Mariah Carey: A Holiday Icon Fronting Victoria's Secret 2023 Collection
Nicki's call to her fans may encourage them to adopt a more measured approach to online discussions and interactions. With "Pink Friday 2" on the horizon, there will be plenty of positive distractions to occupy their attention. In recent months, Nicki has generated excitement for the project with singles like "Red Ruby Da Sleeze," "Bahm Bahm," and her most recent release, "Last Time I Saw You." Additionally, she has been a sought-after feature artist in 2023, collaborating with Sexyy Red, Lil Uzi Vert, and Ice Spice.
Nicki initially announced the release date for "Pink Friday 2" as October 20th before delaying it to November 17th. Ultimately, she decided to release the album on her birthday, December 8th. Fans are eagerly awaiting her new work, and it remains to be seen what musical surprises Nicki Minaj has in store on her upcoming album. What are your hopes and expectations for "Pink Friday 2"? Share your thoughts in the comments section below
Omusawo Tintah To Host Renowned Swiss Artist Mr. Kamanzi on Metro fm 90.8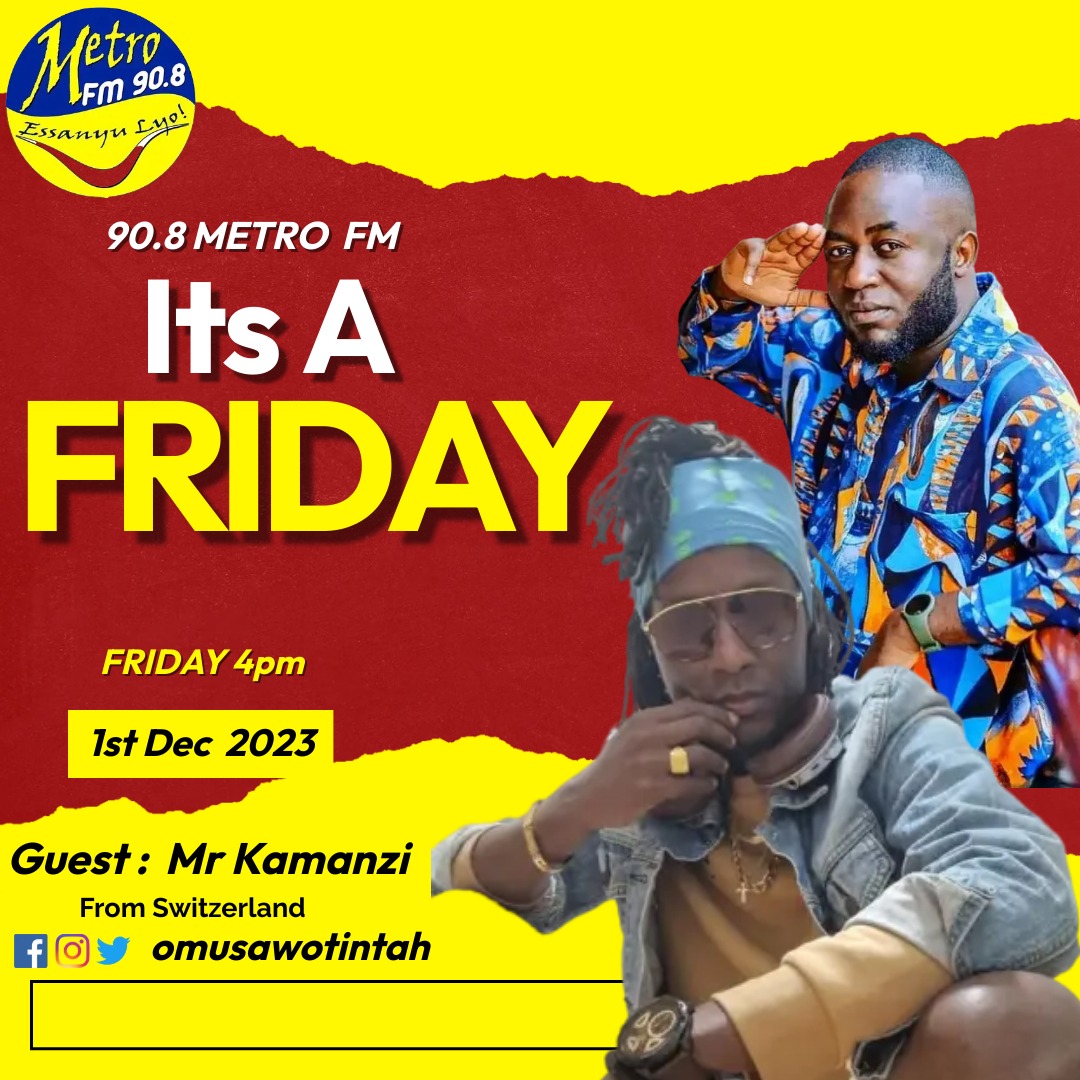 Metro FM 90.8's celebrated radio presenter and media activist, Omusawo Tintah, is gearing up to host the sensational Switzerland-based singer, Mr. Kamanzi, this Friday on his renowned radio show, Free Style Friday, running from 4 pm to 7 pm.
Omusawo Tintah's Free Style Friday has become a staple for music enthusiasts, featuring top-notch music and hosting internationally acclaimed artists. The show's popularity has soared, making it one of Uganda's most loved and trending radio programs.
Mr. Kamanzi, who is set to be the special guest on this week's episode, brings a wealth of musical talent and a captivating story to share. His journey in the world of music began at the age of 12, fueled by a deep passion for the art form. One of his childhood dreams was to perform on the grand stage, a dream that materialized in 1995 and marked the commencement of his music career.
Known for his distinctive vocal style, often referred to as "the husky voice of Africa," Mr. Kamanzi migrated to Switzerland a few years later. In 2008, he had the privilege of sharing the stage with T.o.k and Sean Paul in Dar es Salaam, Tanzania, a significant milestone in his musical journey.
With two published albums, namely "Unite" and "Today and Tomorrow," Mr. Kamanzi has made waves in the music industry. His track "Show Dem the Sign" received extensive airplay on local radio stations, solidifying his position as a notable artist. His performances have graced numerous stages across Africa and Europe, showcasing his versatility in musical genres, including Reggae, Afrobeat, Dancehall, and Pop Dancehall.
Beyond his musical accomplishments, Mr. Kamanzi's work with the Reggaenerators since 2021 has added a collaborative dimension to his career. His music carries a powerful message of upliftment, education, peace, and love, aligning with his personal motto: "Anywhere mi deh mi spread love."
As Free Style Friday prepares to host this illustrious artist, fans can anticipate an engaging and soulful session, blending Omusawo Tintah's charismatic hosting with the melodious tunes and inspiring story of Mr. Kamanzi. Tune in to Metro FM 90.8 this Friday for a musical experience that transcends borders and embraces the universal language of love through music.