Rick Ross Responds to Dee-1's Diss, Accuses Him of Seeking Viral Fame
Rick Ross has addressed Dee-1's recent diss aimed at him, Meek Mill, and Jim Jones, sharing his response on his Instagram Story over the weekend. Dee-1 had voiced criticism regarding the lyrical content in songs by the three rappers during an appearance on "Sway in the Morning" last Tuesday. In response, Ross accused Dee-1 of attempting to generate viral attention.
Addressing Dee-1, Ross began, "Lil' man, whoever you is, until you feed the kids where you're from for 20 years straight, don't question Rozay." He added, "Wait until you buy 10,000 bikes… Don't question Bawse. You heard me, lil' man? Get that basket off your head, so you could think clear, lil' man. Since you wanna go viral, I'm gonna show you how to go viral, lil' man."
Ross continued, emphasizing the importance of giving back to one's community, "Go viral feedin' them kids in your hood. Go viral givin' them bikes away. Go viral Christmas time! Don't be sayin', 'Jim Jones.' Jim Jones just gave away goddamn six figures worth of clothes in his hood. And you a na who talkin'. Lookin' vegan, knowin' you eatin' more goddamn biggly-wiggly bacon than any other na out here. Shut up."
Dee-1 had originally expressed his critique on the "Sway in the Morning" show, addressing Jim Jones, Rick Ross, and Meek Mill. He commented, "Jim Jones, you could do better, brother. I love you too much to not be honest with you. Rick Ross, you could do better, brother. Meek Mill, you could do better, brother! I love you too much not to be honest with you."
Nicki Minaj Addresses Fan Aggression, Urges Barbz to Show Respect
Meek Mill also responded to Dee-1 in an Instagram post, asserting, "I was rappin' this way when I became the face of reform… that's how I got there. Y'all forgot that fast."
This feud unfolds as Rick Ross and Meek Mill gear up for the release of their upcoming project, "Too Good To Be True," scheduled for release on November 10, 2023. Stay tuned for further updates on this collaboration.
Omusawo Tintah To Host Renowned Swiss Artist Mr. Kamanzi on Metro fm 90.8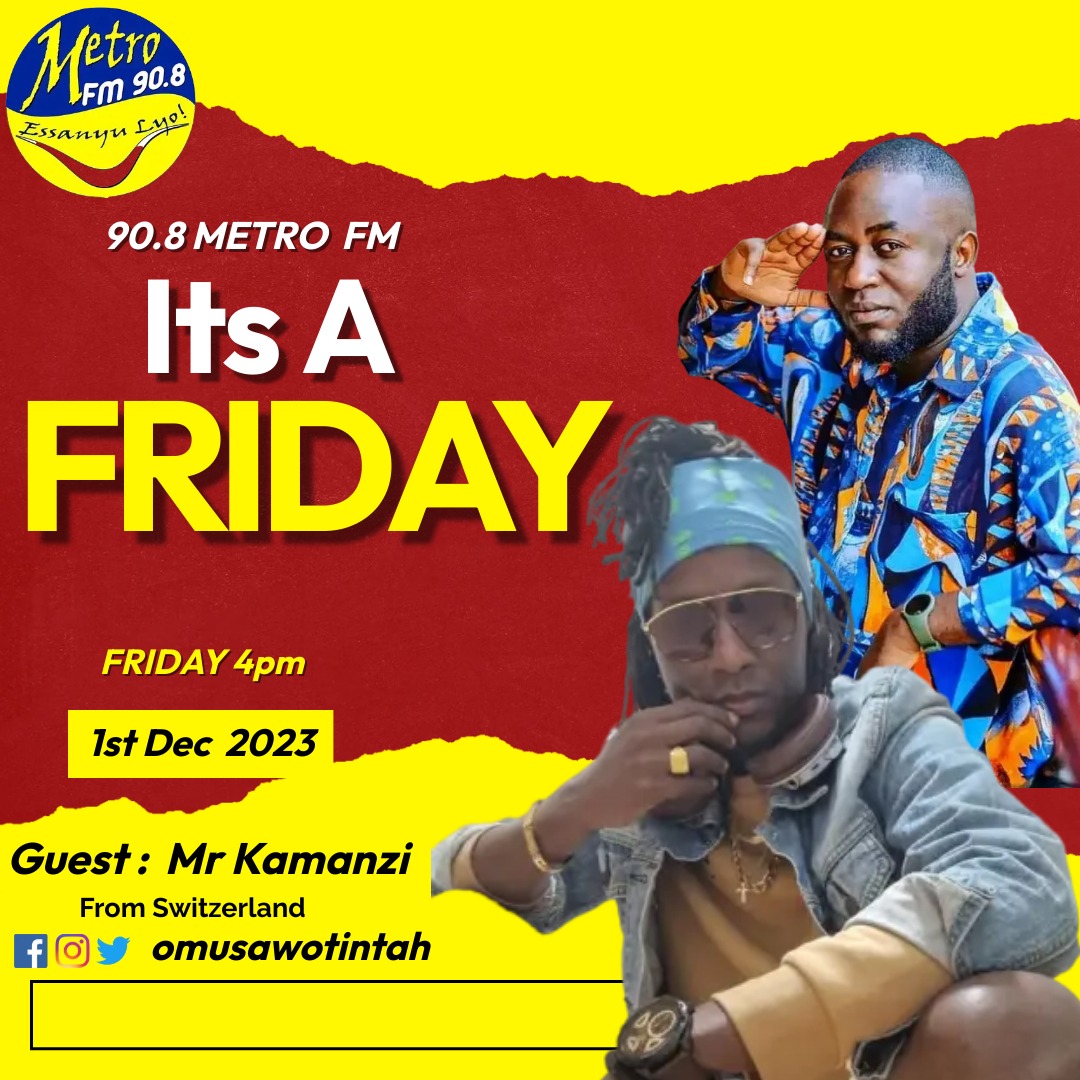 Metro FM 90.8's celebrated radio presenter and media activist, Omusawo Tintah, is gearing up to host the sensational Switzerland-based singer, Mr. Kamanzi, this Friday on his renowned radio show, Free Style Friday, running from 4 pm to 7 pm.
Omusawo Tintah's Free Style Friday has become a staple for music enthusiasts, featuring top-notch music and hosting internationally acclaimed artists. The show's popularity has soared, making it one of Uganda's most loved and trending radio programs.
Mr. Kamanzi, who is set to be the special guest on this week's episode, brings a wealth of musical talent and a captivating story to share. His journey in the world of music began at the age of 12, fueled by a deep passion for the art form. One of his childhood dreams was to perform on the grand stage, a dream that materialized in 1995 and marked the commencement of his music career.
Known for his distinctive vocal style, often referred to as "the husky voice of Africa," Mr. Kamanzi migrated to Switzerland a few years later. In 2008, he had the privilege of sharing the stage with T.o.k and Sean Paul in Dar es Salaam, Tanzania, a significant milestone in his musical journey.
With two published albums, namely "Unite" and "Today and Tomorrow," Mr. Kamanzi has made waves in the music industry. His track "Show Dem the Sign" received extensive airplay on local radio stations, solidifying his position as a notable artist. His performances have graced numerous stages across Africa and Europe, showcasing his versatility in musical genres, including Reggae, Afrobeat, Dancehall, and Pop Dancehall.
Beyond his musical accomplishments, Mr. Kamanzi's work with the Reggaenerators since 2021 has added a collaborative dimension to his career. His music carries a powerful message of upliftment, education, peace, and love, aligning with his personal motto: "Anywhere mi deh mi spread love."
As Free Style Friday prepares to host this illustrious artist, fans can anticipate an engaging and soulful session, blending Omusawo Tintah's charismatic hosting with the melodious tunes and inspiring story of Mr. Kamanzi. Tune in to Metro FM 90.8 this Friday for a musical experience that transcends borders and embraces the universal language of love through music.