Taylor Swift's "1989 (Taylor's Version)" Achieves Billboard 200's Biggest Debut in Almost a Decade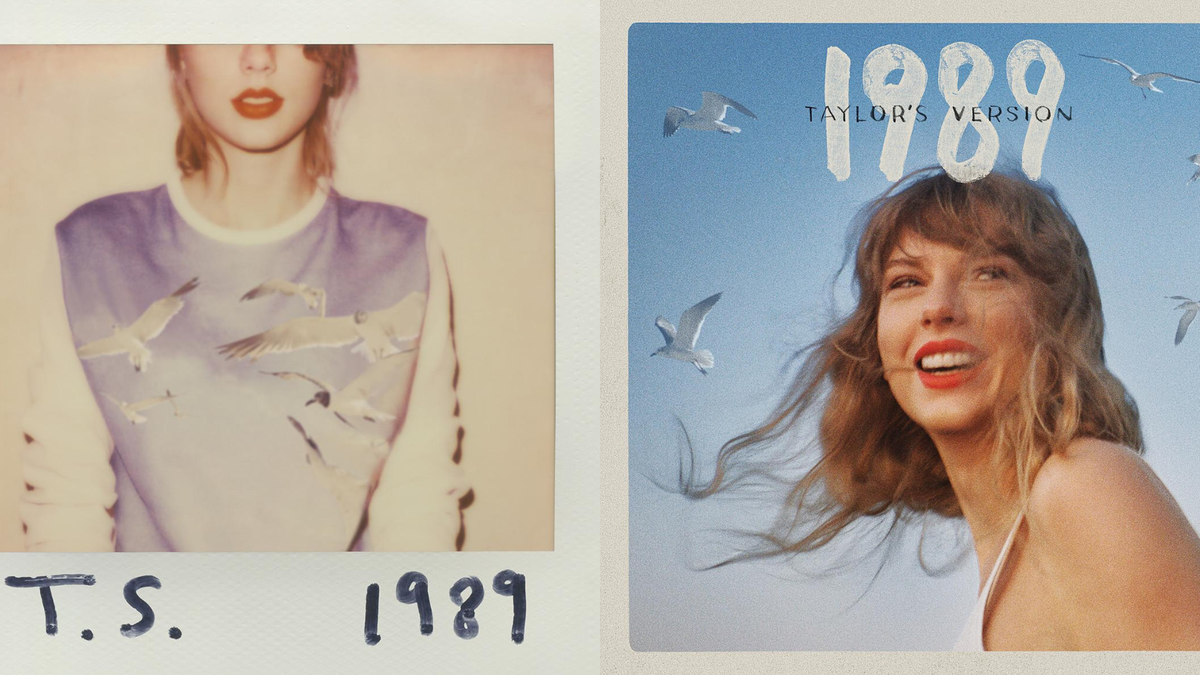 In a remarkable feat, Taylor Swift's most recent re-recording, "1989 (Taylor's Version)," secured the largest opening on the Billboard 200 chart in nearly a decade during the past week. The album made its debut at the coveted No. 1 spot, with an impressive 1.653 million equivalent album units sold for the week ending on November 2. This accomplishment marks the most significant debut since Adele's "25" made waves by selling 3.482 million units during its first week in 2015. Notably, the re-recorded "1989" outperformed the original version, which debuted with 1.287 million units in November 2014.
While "1989 (Taylor's Version)" ranks as the highest-selling album since 2015, it also stands as the sixth highest-selling album of all time in terms of traditional album sales, contributing 1.359 million to the overall sum. This places it behind iconic albums like NSYNC's "No Strings Attached" (2.416 million), NSYNC's "Celebrity" (1.878 million), Eminem's "The Marshall Mathers LP" (1.76 million), and Backstreet Boys' "Black & Blue" (1.591 million). Furthermore, Taylor Swift has earned the title of having the most number-one albums among female artists, totaling 13 chart-toppers. This achievement puts her in a tie with Drake, securing the third position on the list, behind only JAY-Z with 14 and the Beatles with 19.
Swift initiated the re-recording of her first six studio albums in 2019 as part of an ongoing dispute over the ownership of her masters. After her former label, Big Machine Records, was acquired by Scooter Braun, she was unable to regain control over her earlier works.
Beyond her musical success, Taylor Swift has been romantically linked to Kansas City Chiefs' star tight end, Travis Kelce. The pop star has made appearances at several of Kelce's games, prompting media attention. Kelce addressed the frenzy surrounding their relationship in October, stating, "We're learning with the paparazzi taking photos from all over the place. But at the same time, you know, it comes with it. You've got a lot of people that care about Taylor, and for good reason. You've just got to keep living and learning and enjoying the moments." Stay tuned for updates on their relationship and more.
Omusawo Tintah To Host Renowned Swiss Artist Mr. Kamanzi on Metro fm 90.8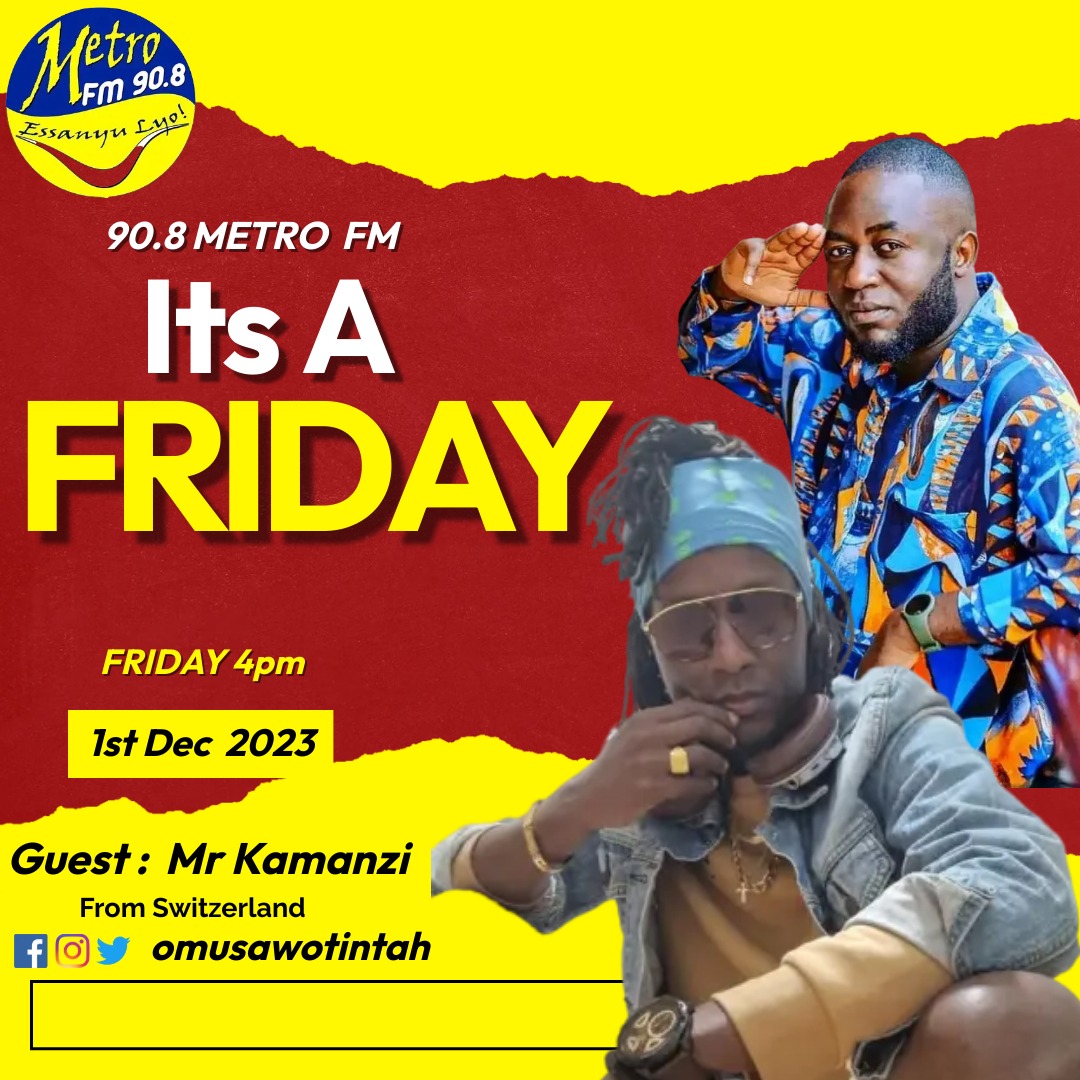 Metro FM 90.8's celebrated radio presenter and media activist, Omusawo Tintah, is gearing up to host the sensational Switzerland-based singer, Mr. Kamanzi, this Friday on his renowned radio show, Free Style Friday, running from 4 pm to 7 pm.
Omusawo Tintah's Free Style Friday has become a staple for music enthusiasts, featuring top-notch music and hosting internationally acclaimed artists. The show's popularity has soared, making it one of Uganda's most loved and trending radio programs.
Mr. Kamanzi, who is set to be the special guest on this week's episode, brings a wealth of musical talent and a captivating story to share. His journey in the world of music began at the age of 12, fueled by a deep passion for the art form. One of his childhood dreams was to perform on the grand stage, a dream that materialized in 1995 and marked the commencement of his music career.
Known for his distinctive vocal style, often referred to as "the husky voice of Africa," Mr. Kamanzi migrated to Switzerland a few years later. In 2008, he had the privilege of sharing the stage with T.o.k and Sean Paul in Dar es Salaam, Tanzania, a significant milestone in his musical journey.
With two published albums, namely "Unite" and "Today and Tomorrow," Mr. Kamanzi has made waves in the music industry. His track "Show Dem the Sign" received extensive airplay on local radio stations, solidifying his position as a notable artist. His performances have graced numerous stages across Africa and Europe, showcasing his versatility in musical genres, including Reggae, Afrobeat, Dancehall, and Pop Dancehall.
Beyond his musical accomplishments, Mr. Kamanzi's work with the Reggaenerators since 2021 has added a collaborative dimension to his career. His music carries a powerful message of upliftment, education, peace, and love, aligning with his personal motto: "Anywhere mi deh mi spread love."
As Free Style Friday prepares to host this illustrious artist, fans can anticipate an engaging and soulful session, blending Omusawo Tintah's charismatic hosting with the melodious tunes and inspiring story of Mr. Kamanzi. Tune in to Metro FM 90.8 this Friday for a musical experience that transcends borders and embraces the universal language of love through music.