Kanye West Outsmarts Adidas with Pastelle Launch: Fashion Industry Ripples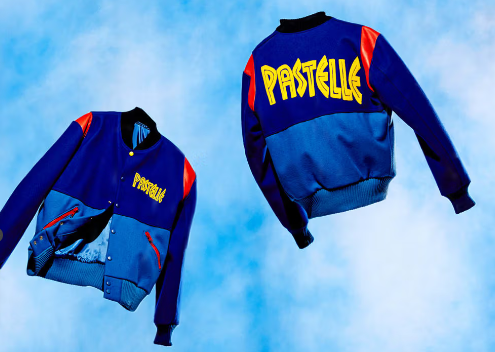 In a surprising turn of events, Kanye West, the visionary behind the iconic Yeezy brand, has made a strategic move to outwit Adidas by launching his latest product, sending shockwaves through the fashion industry. This unexpected maneuver has created a stir among fashion enthusiasts and sneaker aficionados, signaling a narrative worth delving into.
Renowned for pushing boundaries and crafting buzz around his fashion ventures, Kanye West recently announced the release of his new brand, Pastelle. This label, which gained attention after North donned a striking blue jacket during Paris Fashion Week, is at the core of the conversation. Pastelle, founded by Kanye back in 2008, never reached the public eye due to the artist's pursuit of other fashion endeavors, ultimately culminating in the creation of the immensely successful Yeezy brand.
After a hiatus of over two decades, Kanye West has decided that the time is ripe for Pastelle to re-emerge, setting its official debut at this year's ComplexCon in Long Beach. Pastelle, which was previously left as an untapped brand, is now gearing up for a new chapter, marking its formal introduction into the fashion market.
The brand's managing partner shared their excitement about bringing a historically significant label to life. With Ian Connor as the creative director and a recent resurgence of the iconic blue Pastelle jacket, the brand is generating headlines. Speculation suggests that Kanye strategically utilized the jacket's resurgence as a part of a calculated plan to coincide with the relaunch date of November 18th.
While fans rejoice at this revival, there seems to be a ripple effect with Adidas. Rumors suggest that Adidas, after negotiating the renewal of their contract with Kanye, halted the resell of remaining stock as the artist declined to renew his partnership. This decision comes after Adidas and other fashion conglomerates severed ties with Kanye in the aftermath of controversial remarks, only to now seemingly reconsider collaborating with him, symbolizing a shift in the dynamics of their relationship.
Kanye's outmaneuvering has left many pondering the fate of his Yeezy brand and the future of his relationship with Adidas. His strategic approach in relaunching Pastelle is a testament to his autonomy and diversification beyond the Yeezy brand. The bold move has sparked a wide array of reactions, with fans celebrating Kanye's ability to innovate and stay relevant in the ever-evolving fashion landscape.
The fashion world is abuzz with mixed reactions, from enthusiasts applauding the fresh aesthetics of Pastelle to others questioning Adidas' decision-making in letting go of such a valuable partnership. As the industry navigates this turn of events, it's evident that Kanye's innovation and resilience have once again altered the narrative of fashion and partnerships.
As Pastelle gains traction and Kanye's creative endeavors continue to evolve, it's clear that the artist's ability to navigate the industry goes beyond any single brand or partnership. Stay tuned for further updates on Kanye's ventures and the ever-exciting world of fashion.
Omusawo Tintah To Host Renowned Swiss Artist Mr. Kamanzi on Metro fm 90.8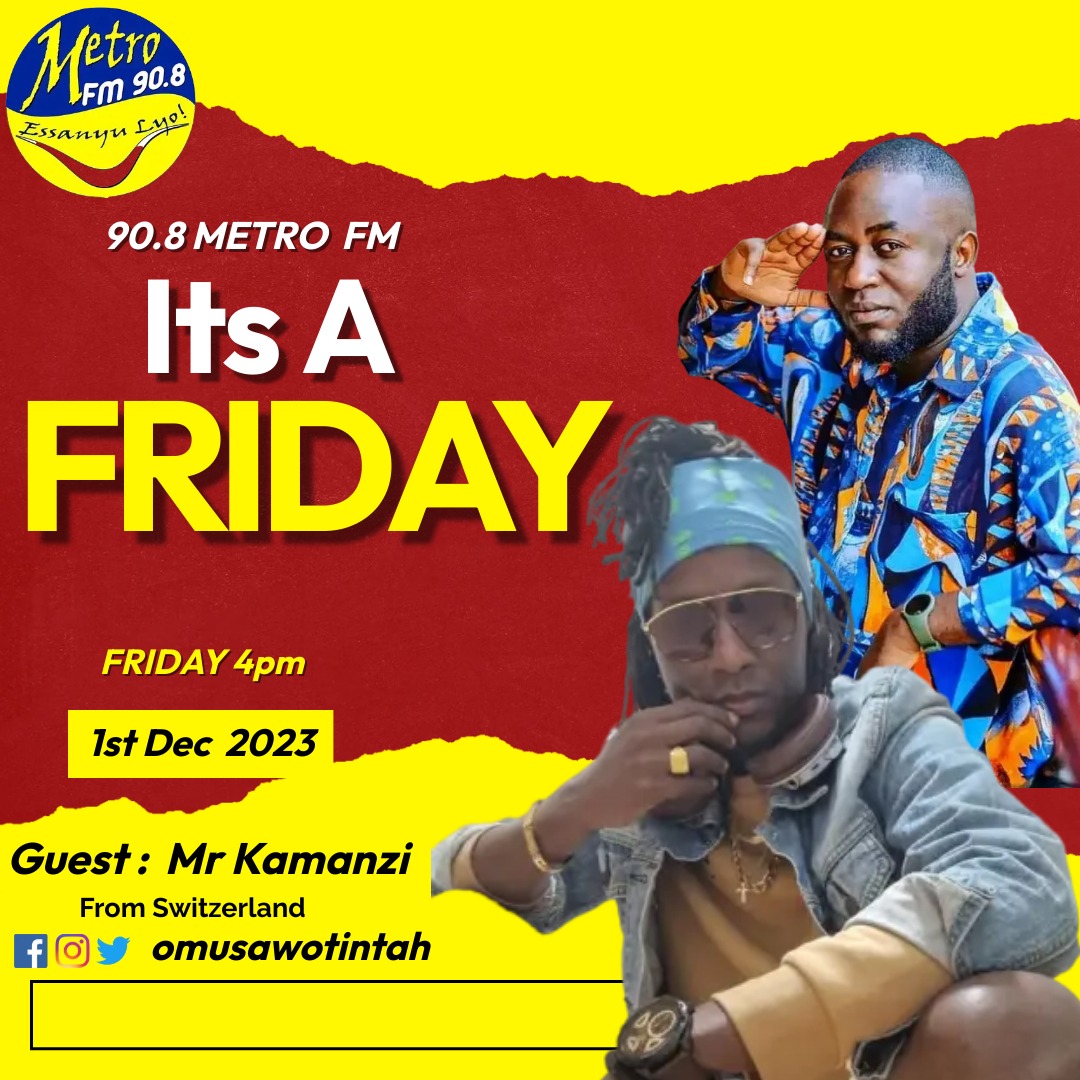 Metro FM 90.8's celebrated radio presenter and media activist, Omusawo Tintah, is gearing up to host the sensational Switzerland-based singer, Mr. Kamanzi, this Friday on his renowned radio show, Free Style Friday, running from 4 pm to 7 pm.
Omusawo Tintah's Free Style Friday has become a staple for music enthusiasts, featuring top-notch music and hosting internationally acclaimed artists. The show's popularity has soared, making it one of Uganda's most loved and trending radio programs.
Mr. Kamanzi, who is set to be the special guest on this week's episode, brings a wealth of musical talent and a captivating story to share. His journey in the world of music began at the age of 12, fueled by a deep passion for the art form. One of his childhood dreams was to perform on the grand stage, a dream that materialized in 1995 and marked the commencement of his music career.
Known for his distinctive vocal style, often referred to as "the husky voice of Africa," Mr. Kamanzi migrated to Switzerland a few years later. In 2008, he had the privilege of sharing the stage with T.o.k and Sean Paul in Dar es Salaam, Tanzania, a significant milestone in his musical journey.
With two published albums, namely "Unite" and "Today and Tomorrow," Mr. Kamanzi has made waves in the music industry. His track "Show Dem the Sign" received extensive airplay on local radio stations, solidifying his position as a notable artist. His performances have graced numerous stages across Africa and Europe, showcasing his versatility in musical genres, including Reggae, Afrobeat, Dancehall, and Pop Dancehall.
Beyond his musical accomplishments, Mr. Kamanzi's work with the Reggaenerators since 2021 has added a collaborative dimension to his career. His music carries a powerful message of upliftment, education, peace, and love, aligning with his personal motto: "Anywhere mi deh mi spread love."
As Free Style Friday prepares to host this illustrious artist, fans can anticipate an engaging and soulful session, blending Omusawo Tintah's charismatic hosting with the melodious tunes and inspiring story of Mr. Kamanzi. Tune in to Metro FM 90.8 this Friday for a musical experience that transcends borders and embraces the universal language of love through music.