Bianca Censori Reportedly Upset Over Kim Kardashian's Comments About Kanye West's Security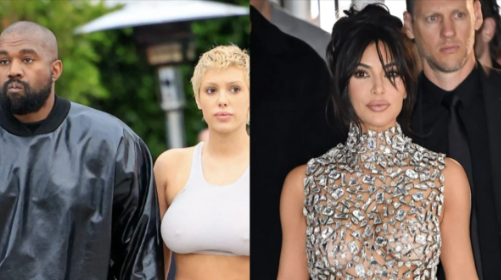 Kanye West's wife, Bianca Censori, has allegedly expressed her discontent with some recent remarks made by Kim Kardashian regarding her children's safety when they are with Kanye.
According to an insider who shared information with DailyMail earlier this week, Censori is reportedly frustrated and wishes Kim Kardashian would "take a step back and mind her own business."
Censori's reaction came after Kim Kardashian revealed on a recent episode of "The Kardashians" that their daughter North prefers staying with Kanye because of the simplicity, lack of security, personal chefs, and nannies.
"Bianca believes that Kim's decision to share this information on 'The Kardashians' was inconsiderate and potentially compromised their children's safety," the source claimed.
"It is unnecessary for the public to be aware of moments when their children may not have protection. She simply wants Kim to refrain from discussing her husband, Kanye, in a negative light in an attempt to enhance her own image."
During the episode, Kim had a conversation with her sister Kourtney in which she disclosed that North appreciates staying with her father, Kanye, following their divorce, as it offers a more straightforward and normal life.
"North loves going to her dad's. She'll say, 'Dad is the best! He has everything figured out. He doesn't have a nanny, he doesn't have a chef, he doesn't have security, he lives in an apartment,'" Kim mentioned.
"She'll become emotional, saying, 'Why don't you live in an apartment? I can't believe we don't live in an apartment!'"
However, over the summer, Kanye and Bianca spent a significant portion of their time in Italy. Recently, West has been in Saudi Arabia without Censori.
Kylie Jenner's Clothing Line KHY Exposed as a Flop in Try-On Haul: Quality Issues and Ill-Fitting Pieces
Kanye initially arrived in Dubai late last month as a special guest at the Francis Ngannou and Tyson Fury boxing match, where he was joined by celebrities like Eminem and Cristiano Ronaldo.
He decided to stay in the United Arab Emirates and brought some family members along. North, the 10-year-old, has been seen by his side.
Footage surfaced over the weekend, showing Kanye and North interacting with fans while in Riyadh, the capital of Saudi Arabia. It appeared that none of the other children of Kim Kardashian and Kanye West made the trip, and Bianca Censori was not present.
Omusawo Tintah To Host Renowned Swiss Artist Mr. Kamanzi on Metro fm 90.8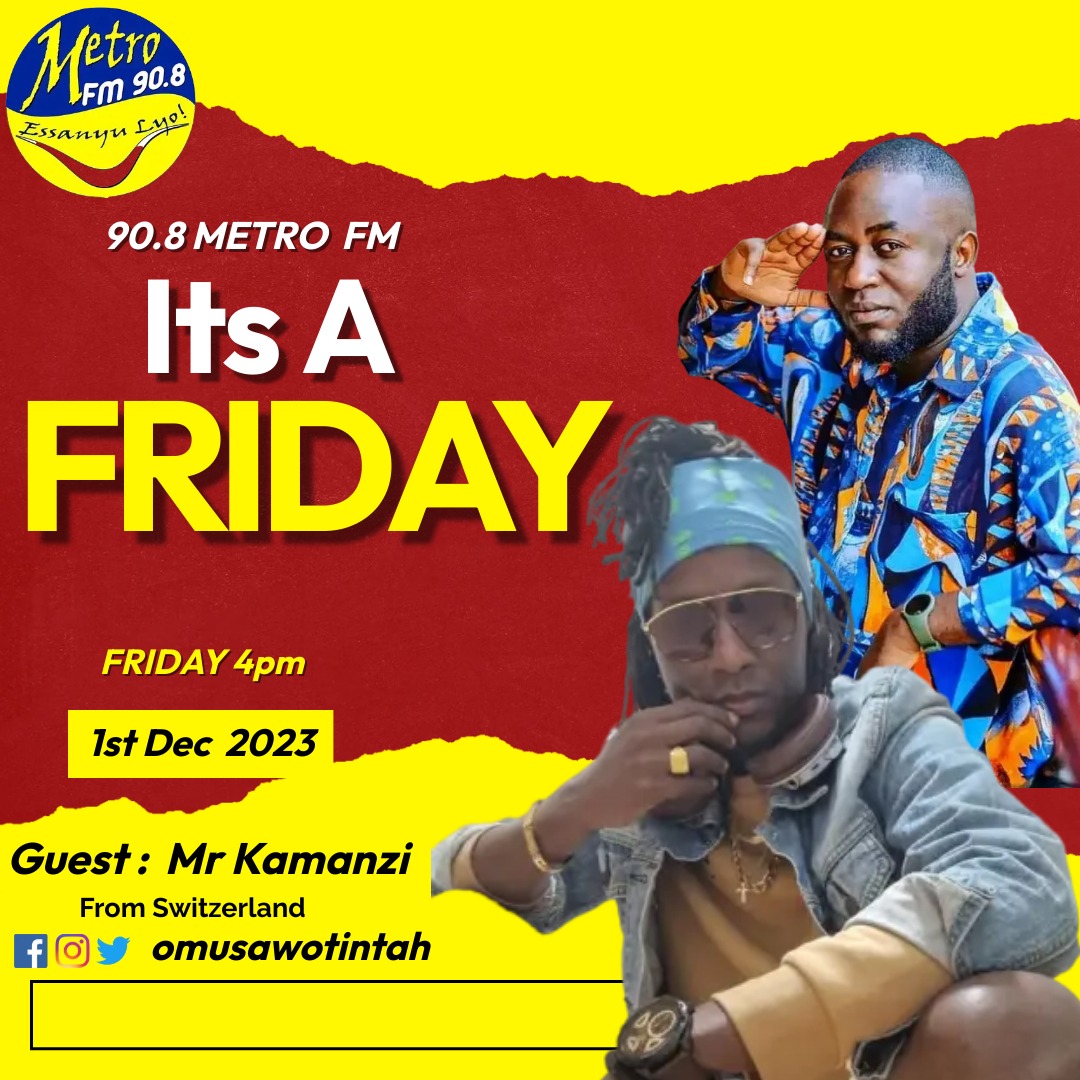 Metro FM 90.8's celebrated radio presenter and media activist, Omusawo Tintah, is gearing up to host the sensational Switzerland-based singer, Mr. Kamanzi, this Friday on his renowned radio show, Free Style Friday, running from 4 pm to 7 pm.
Omusawo Tintah's Free Style Friday has become a staple for music enthusiasts, featuring top-notch music and hosting internationally acclaimed artists. The show's popularity has soared, making it one of Uganda's most loved and trending radio programs.
Mr. Kamanzi, who is set to be the special guest on this week's episode, brings a wealth of musical talent and a captivating story to share. His journey in the world of music began at the age of 12, fueled by a deep passion for the art form. One of his childhood dreams was to perform on the grand stage, a dream that materialized in 1995 and marked the commencement of his music career.
Known for his distinctive vocal style, often referred to as "the husky voice of Africa," Mr. Kamanzi migrated to Switzerland a few years later. In 2008, he had the privilege of sharing the stage with T.o.k and Sean Paul in Dar es Salaam, Tanzania, a significant milestone in his musical journey.
With two published albums, namely "Unite" and "Today and Tomorrow," Mr. Kamanzi has made waves in the music industry. His track "Show Dem the Sign" received extensive airplay on local radio stations, solidifying his position as a notable artist. His performances have graced numerous stages across Africa and Europe, showcasing his versatility in musical genres, including Reggae, Afrobeat, Dancehall, and Pop Dancehall.
Beyond his musical accomplishments, Mr. Kamanzi's work with the Reggaenerators since 2021 has added a collaborative dimension to his career. His music carries a powerful message of upliftment, education, peace, and love, aligning with his personal motto: "Anywhere mi deh mi spread love."
As Free Style Friday prepares to host this illustrious artist, fans can anticipate an engaging and soulful session, blending Omusawo Tintah's charismatic hosting with the melodious tunes and inspiring story of Mr. Kamanzi. Tune in to Metro FM 90.8 this Friday for a musical experience that transcends borders and embraces the universal language of love through music.