Rapper Ralo Released from Prison After Six-Year Incarceration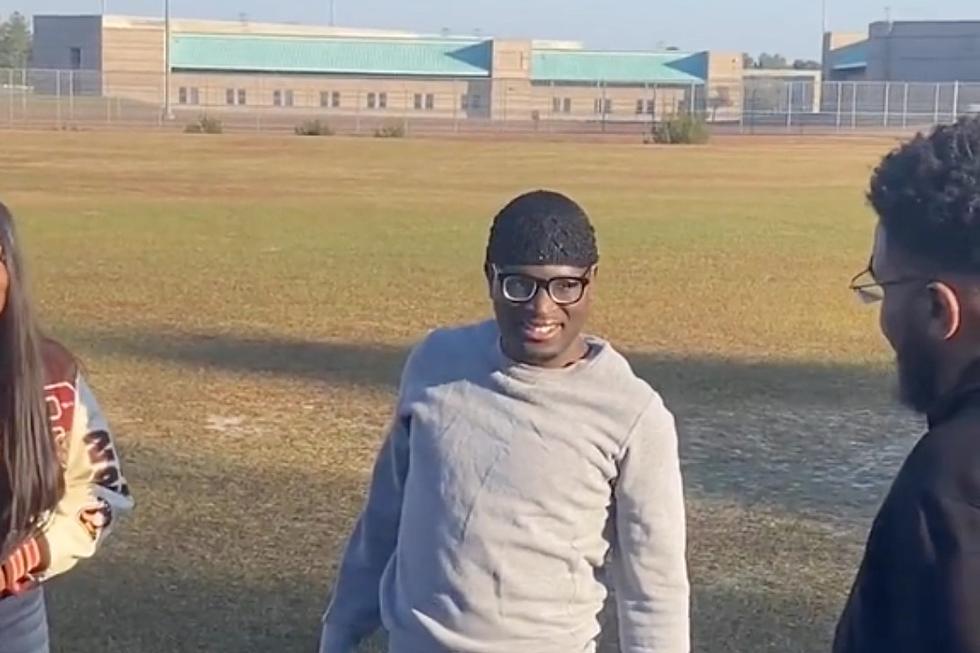 Rapper Ralo, whose real name is Terrell Davis, has been released from prison after spending nearly six years behind bars following his arrest on drug trafficking charges in 2018. Footage of his release emerged on Wednesday (November 8), capturing the heartfelt welcome he received from friends and family outside the penitentiary.
Ralo was all smiles as he was embraced by those who hadn't seen him in years. He ditched his prison jumpsuit for designer clothes, marking the end of his lengthy incarceration.
The 28-year-old rapper was sentenced to eight years in prison last year after federal agents accused him of trafficking over $2 million worth of marijuana in 2018. He has now been credited with time served, and a judge recommended one year of house arrest with an ankle monitor once the halfway house approved his home address.
Ralo, who was signed to Gucci Mane's New 1017 Records label, is reportedly planning to make his return to the music scene with a new song aptly titled "First Day Out," set to be released later this week.
During his time in prison, Ralo faced snitching allegations after one of his artists confronted him in May about cooperating with the government. He clarified that it was all a misunderstanding stemming from a prosecutor misconduct hearing.
In an Instagram post, Ralo wrote, "I hate to see us as people continue to kick one another down. Our government has been taking advantage of our weaknesses and using us against us. We should know by now that we're stronger together, and every enemy has weaknesses. When there's no loophole in a case, you gotta make a loophole. We must attack what they did wrong and focus less on our wrong. NEVER JUDGE A BOOK BY ITS COVER!"
He went on to say, "Sometimes we have to read the entire book to know the truth behind the lies in the story. Know that everything isn't always what it seems to be. I never told y'all one lie in my life, and I swear by Allah I never cooperated with the federal government. Not one human being on Earth can say they're in jail for RALO."
Ralo's release also means he will be reunited with his daughter. In April, he had an emotional moment when he saw her for the first time in five years since his arrest.
"I waited 5 long years just to be able to touch my daughter. As soon as I felt her little arms wrap around me in that visitation room, it felt like my soul was released from my body," he wrote on social media, alongside a photo of the heartwarming moment. "That feeling was so good that I'll never forget it. I never called myself a rapper due to the lame stuff that goes on in the industry, but I can now honestly say I'm thankful for the rap game because it helped me take care of my daughter and more during my entire bid."
Omusawo Tintah To Host Renowned Swiss Artist Mr. Kamanzi on Metro fm 90.8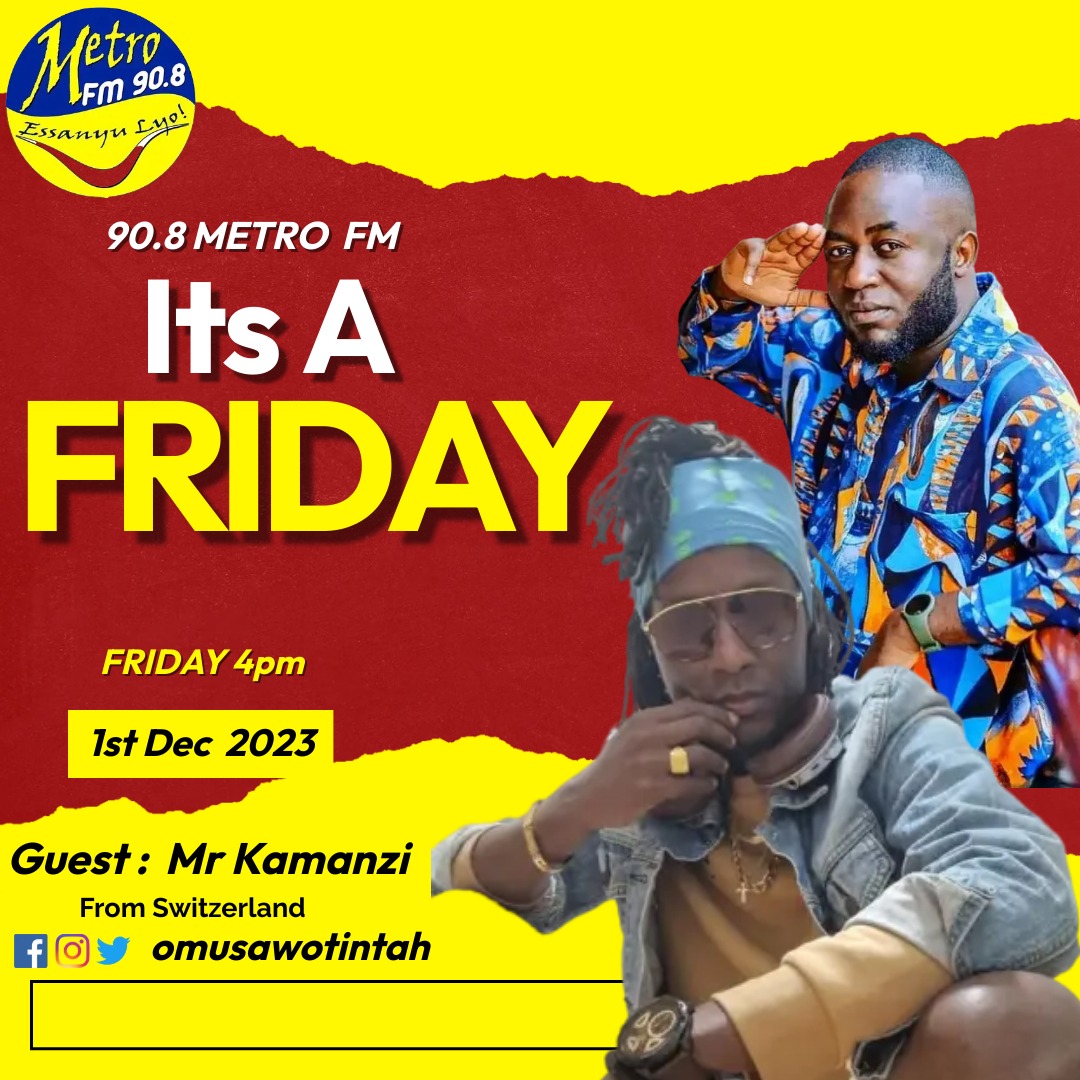 Metro FM 90.8's celebrated radio presenter and media activist, Omusawo Tintah, is gearing up to host the sensational Switzerland-based singer, Mr. Kamanzi, this Friday on his renowned radio show, Free Style Friday, running from 4 pm to 7 pm.
Omusawo Tintah's Free Style Friday has become a staple for music enthusiasts, featuring top-notch music and hosting internationally acclaimed artists. The show's popularity has soared, making it one of Uganda's most loved and trending radio programs.
Mr. Kamanzi, who is set to be the special guest on this week's episode, brings a wealth of musical talent and a captivating story to share. His journey in the world of music began at the age of 12, fueled by a deep passion for the art form. One of his childhood dreams was to perform on the grand stage, a dream that materialized in 1995 and marked the commencement of his music career.
Known for his distinctive vocal style, often referred to as "the husky voice of Africa," Mr. Kamanzi migrated to Switzerland a few years later. In 2008, he had the privilege of sharing the stage with T.o.k and Sean Paul in Dar es Salaam, Tanzania, a significant milestone in his musical journey.
With two published albums, namely "Unite" and "Today and Tomorrow," Mr. Kamanzi has made waves in the music industry. His track "Show Dem the Sign" received extensive airplay on local radio stations, solidifying his position as a notable artist. His performances have graced numerous stages across Africa and Europe, showcasing his versatility in musical genres, including Reggae, Afrobeat, Dancehall, and Pop Dancehall.
Beyond his musical accomplishments, Mr. Kamanzi's work with the Reggaenerators since 2021 has added a collaborative dimension to his career. His music carries a powerful message of upliftment, education, peace, and love, aligning with his personal motto: "Anywhere mi deh mi spread love."
As Free Style Friday prepares to host this illustrious artist, fans can anticipate an engaging and soulful session, blending Omusawo Tintah's charismatic hosting with the melodious tunes and inspiring story of Mr. Kamanzi. Tune in to Metro FM 90.8 this Friday for a musical experience that transcends borders and embraces the universal language of love through music.