Kadaga Applauds 2023 Nyege Nyege Festival Attendees for Boosting Local Economy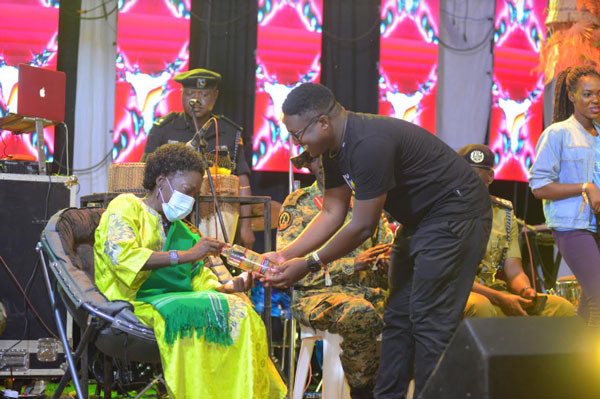 Rebecca Kadaga, Uganda's First Deputy Prime Minister and Minister for East African Community Affairs, expressed gratitude to the numerous attendees who thronged the 2023 Nyege Nyege festival on its opening day. She commended them for their support of the local economy in Busoga and the broader tourism sector in Uganda, urging everyone to relish the festivities.
In her address, Kadaga invited festival-goers to consider wise investments in the region, emphasizing the potential benefits they could reap in the forthcoming editions of the festival. This underscores the festival's significant economic impact on the community of Jinja and its environs.
Organized by the Talent Africa Group and sponsored by Uganda Waragi, the festival, often hailed as the "Tomorrowland of Africa," is hosting its eighth edition in Jinja City from November 9th to 12th. Known for drawing thousands of both local and international visitors, the event promises three days of music, community engagement, self-expression, and diversity.
During her brief tour of the festival grounds, Kadaga visited the Busoga Kingdom stage, set to showcase performances from over 25 artists from the region. Additionally, she spent time at Uganda Breweries Limited's "Wrong Side of the Road" tent, an initiative promoting responsible and healthy alcohol consumption habits among attendees.
Addressing security concerns, Kadaga assured the audience, stating, "His Excellency the President has requested me to assure you that all the major events in Jinja – starting with this one and the Kyabazinga's wedding happening next weekend – are fully secure." She further highlighted the deployment of senior military and police officers with expertise in specific fields to oversee security at the festival.
Among the key security figures mentioned were Brig. Gen. Joseph Semwanga, the UPDF 1st Division Commander; Col. Robert Ruteinama, the Busoga region UPDF Cantonment Commander; ACP Ashraf Chemonges, the Commander of the Alert Squad in the Uganda Police; Brig. Joseph Semwanga; ACP Patrick Lawot; and Col. Bernard Tuhame. Their presence aims to ensure a secure environment for festival-goers and upcoming events in Jinja.
Omusawo Tintah To Host Renowned Swiss Artist Mr. Kamanzi on Metro fm 90.8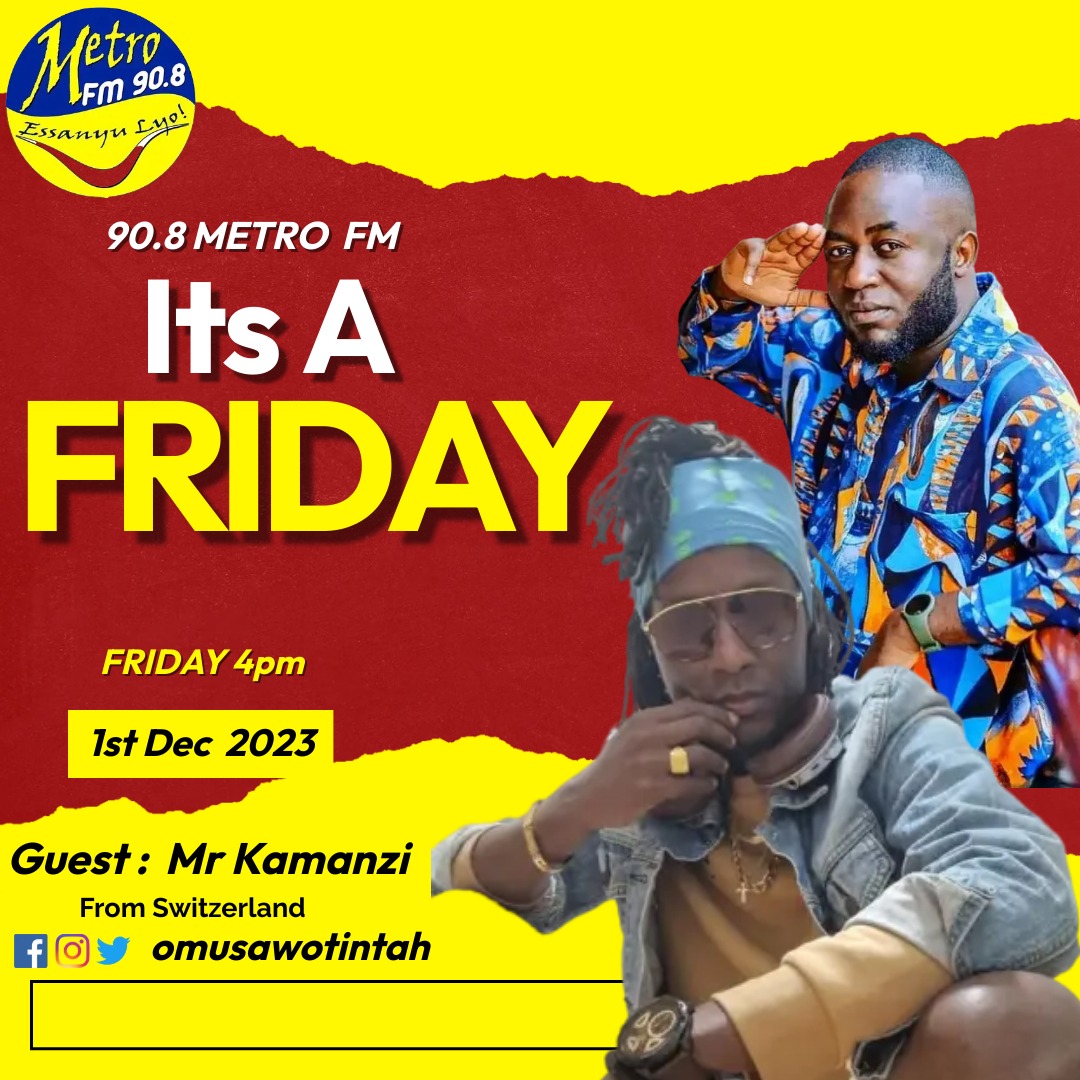 Metro FM 90.8's celebrated radio presenter and media activist, Omusawo Tintah, is gearing up to host the sensational Switzerland-based singer, Mr. Kamanzi, this Friday on his renowned radio show, Free Style Friday, running from 4 pm to 7 pm.
Omusawo Tintah's Free Style Friday has become a staple for music enthusiasts, featuring top-notch music and hosting internationally acclaimed artists. The show's popularity has soared, making it one of Uganda's most loved and trending radio programs.
Mr. Kamanzi, who is set to be the special guest on this week's episode, brings a wealth of musical talent and a captivating story to share. His journey in the world of music began at the age of 12, fueled by a deep passion for the art form. One of his childhood dreams was to perform on the grand stage, a dream that materialized in 1995 and marked the commencement of his music career.
Known for his distinctive vocal style, often referred to as "the husky voice of Africa," Mr. Kamanzi migrated to Switzerland a few years later. In 2008, he had the privilege of sharing the stage with T.o.k and Sean Paul in Dar es Salaam, Tanzania, a significant milestone in his musical journey.
With two published albums, namely "Unite" and "Today and Tomorrow," Mr. Kamanzi has made waves in the music industry. His track "Show Dem the Sign" received extensive airplay on local radio stations, solidifying his position as a notable artist. His performances have graced numerous stages across Africa and Europe, showcasing his versatility in musical genres, including Reggae, Afrobeat, Dancehall, and Pop Dancehall.
Beyond his musical accomplishments, Mr. Kamanzi's work with the Reggaenerators since 2021 has added a collaborative dimension to his career. His music carries a powerful message of upliftment, education, peace, and love, aligning with his personal motto: "Anywhere mi deh mi spread love."
As Free Style Friday prepares to host this illustrious artist, fans can anticipate an engaging and soulful session, blending Omusawo Tintah's charismatic hosting with the melodious tunes and inspiring story of Mr. Kamanzi. Tune in to Metro FM 90.8 this Friday for a musical experience that transcends borders and embraces the universal language of love through music.