Kanye West Takes Legal Action Against Kylie's 'Kye' Over Alleged Yeezy Design Replication – The Hoima Post – News
By Our Reporter
---
In the ever-evolving world of fashion, creativity and originality stand as essential pillars, especially for renowned figures like Kanye West and Bianca Sensory, known for their passion and innovation in the fashion industry. However, controversies surrounding stolen designs have once again cast a shadow over the Kardashian family, with Kylie Jenner at the center of the storm.
Kylie recently took to Instagram to announce the upcoming release of new items for her fashion line, 'Kai.' Among these items were Puffer jackets that caught the attention of keen-eyed fans for their striking resemblance to the ones designed by Kanye West for Gap. The uncanny similarities sparked accusations of design theft and ignited a storm of controversy within the fashion community.
Fans expressed their dismay on social media, with comments pointing out the similarities and suggesting that Kylie had replicated Kanye's designs without his consent. Comments such as "This looks a lot like Yeezy" and "Let's not act like Kylie didn't get this idea from Kanye" flooded Kylie's Instagram post.
This incident comes just days after Kylie's sister, Kim Kardashian, faced similar accusations for allegedly copying designs from Bianca Sensory, the wife of her ex-husband, Kanye West. Kim launched a fashion clothing line for her Skims brand, featuring styles remarkably similar to those associated with Bianca.
The Kardashian-Jenner family has been no stranger to allegations of design theft, leading fans to question the originality of their fashion creations. The repeated controversies suggest a pattern of borrowing designs without proper credit or acknowledgment, raising concerns about the family's approach to creativity.
Chrisean Rock Splurges $40K on Son's Luxury, Emphasizes Spiritual Investments
This recent incident adds to the list of controversies Kylie Jenner has faced, with accusations of design theft becoming a recurring theme. Just last week, a designer named Betsy Johnson claimed that Kylie included designs in her 'Kylie' clothing line that were previously sent to her six months ago. Betsy expressed her frustration on Instagram, stating that she worked hard for those designs to pay off her student loan.
The fashion world is now eagerly awaiting responses from Kylie Jenner and the Kardashian family regarding these accusations. As the industry evolves, the spotlight shifts to how celebrities and influential figures address these ongoing challenges of design theft. Stay tuned for updates on this intriguing fashion feud and its impact on the Kardashian-Jenner empire. Don't forget to like, share, and subscribe for future updates on fashion news and controversies. Thank you for staying connected with us.
Renowned Radio DJ "Omusawo Tintah" Jets In Tanzania For Royal Roots Reggae Festival – The Hoima Post –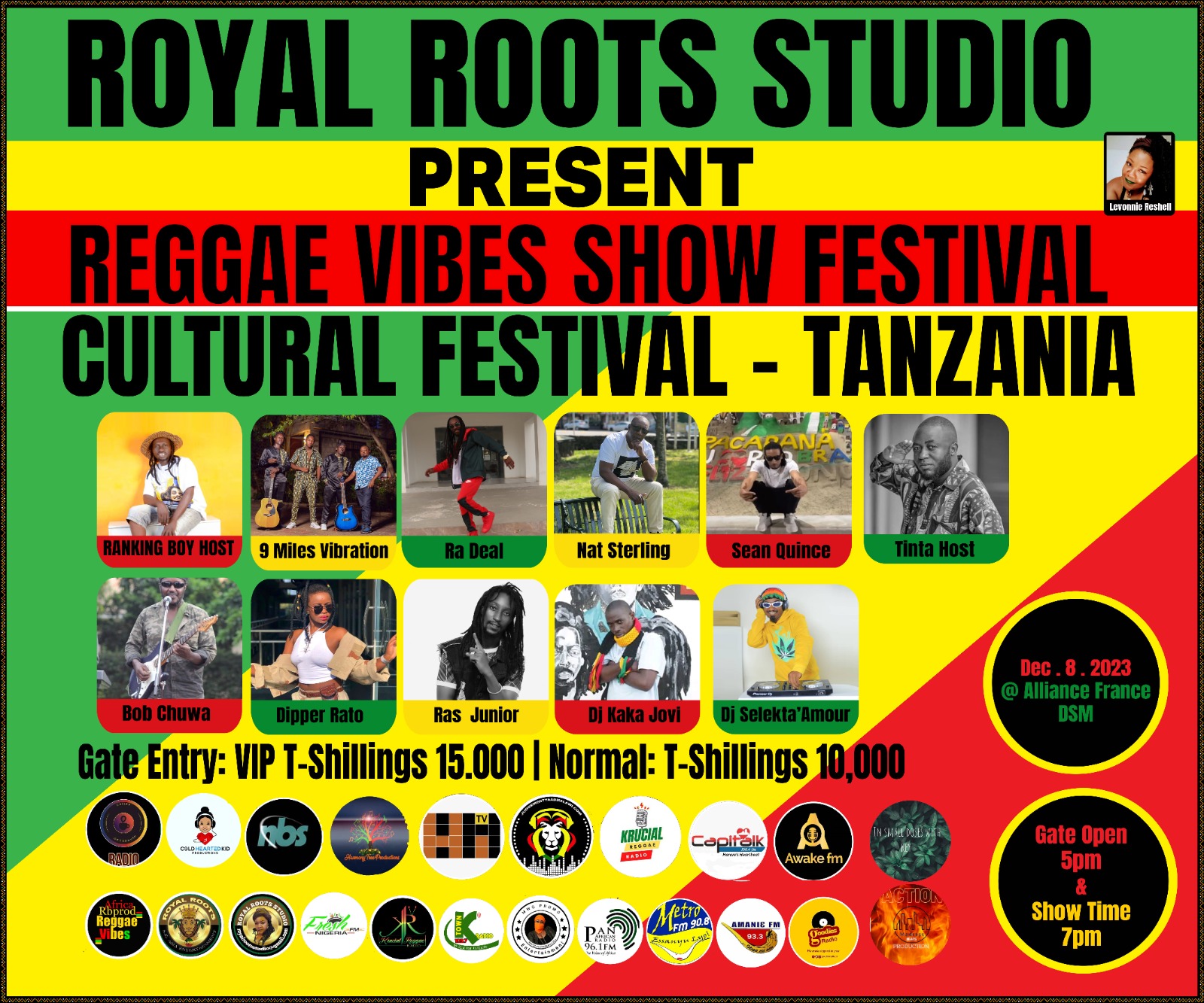 Dar es Salaam, Tanzania – In an exciting turn of events, the acclaimed radio DJ, Male Deogratius, popularly known as Omusawo Tintah, touched down in Tanzania on Thursday morning, gearing up for a momentous occasion—the Royal Roots Reggae Festival. The event promises to be a celebration of reggae culture, uniting fans from across the globe for a night of rhythmic beats and positive vibes.
Omusawo Tintah, a well-known figure in the music scene, is set to co-host the festival alongside Tanzanian sensation Ranking Boy. The dynamic duo aims to create an unforgettable experience for reggae enthusiasts, showcasing the rich heritage of roots reggae.
The Royal Roots Reggae Festival, scheduled to take place at Alliance Francaise Tanzania, has generated immense anticipation. The venue, known for its cultural significance, will provide an intimate setting for music lovers to immerse themselves in the sounds of reggae.
Halle Bailey Addresses Pregnancy Rumors and Expresses Gratitude to Real Supporters
International Flair: Jamaican Sensation Radeal to Headline Alongside Bob Chuwa, Dipper Rato, and Sean Quince
The festival's lineup boasts an impressive array of international artists, including the legendary Jamaican performer Radeal. Hailing from the reggae capital, Jamaica, Radeal is expected to bring his signature style and infectious energy to the Tanzanian stage.
Taylor Swift Opens Up About Romance with Travis Kelce in TIME Person of the Year Interview
Joining Radeal are other notable artists such as Bob Chuw, Dipper Rato, and Sean Quince, each contributing their unique talents to the festival. The diverse lineup ensures a fusion of reggae sub-genres, promising an eclectic and vibrant musical experience for attendees.
Paris Jackson Navigates TMZ Interview with Diplomacy: Refuses to Comment on Offset's Tattoo Tribute
Cultural Fusion at Alliance Francaise Tanzania
Alliance Francaise Tanzania, a hub for cultural exchange, is the ideal venue for the Royal Roots Reggae Festival. With its commitment to promoting the arts, the venue sets the stage for a night of unity and celebration. Attendees can expect a fusion of reggae rhythms and Tanzanian hospitality, creating an atmosphere that transcends borders.
As Omusawo Tintah and Ranking Boy prepare to take center stage, the Royal Roots Reggae Festival holds the promise of being a landmark event in Tanzania's cultural calendar. With international and local talents converging in a celebration of reggae's roots, the festival is set to leave a lasting impact on the hearts of music enthusiasts.
Ticket Information and Event Details
Tickets for the Royal Roots Reggae Festival are now available for purchase online and at select outlets. The festival will kick off at 7:00 PM on 8th dec , promising a night filled with pulsating beats and positive vibrations. Don't miss the chance to be part of this reggae extravaganza—get your tickets and join Omusawo Tintah  for a night to remember!