Kendall Jenner Sparks Pregnancy Rumors: Baby On The Way With Bad Bunny? – The Hoima Post – News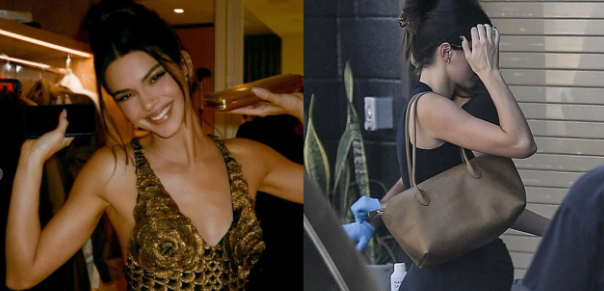 Male Deogratius
---
Rumors are ablaze in the Kardashian-Jenner universe as recent photos of Kendall Jenner have set the internet buzzing with speculation that the supermodel might be expecting a bundle of joy. The intrigue deepens amid rumors of a potential breakup with her boyfriend, Bad Bunny, making this a double whammy of shocking news for the Kardashian-Jenner clan.
The rumor mill began churning when images surfaced showing Kendall Jenner with what appears to be a baby bump while heading to a studio in Los Angeles. The timing of these pregnancy speculations coincides with reports suggesting trouble in paradise between Kendall and Bad Bunny, making fans wonder about the twists and turns in the life of the usually private model.
Engagement rumors added another layer to the saga, with fans noting a potential engagement ring on Kendall's finger. The engagement speculations gained traction when the reality TV star flaunted a new ring in a mirror selfie around August. However, just as the engagement rumors seemed to lose steam, whispers of pregnancy took center stage.
Critics have delved into the possibility of Kendall Jenner embracing motherhood, given that she is now 28 years old. In a past interview with Vogue, Kendall expressed her desire to become a mother around the ages of 28 or 29, aligning with her current age. Moreover, her stable career as a professional model and entrepreneur, with her successful tequila company, 818, suggests that she has the resources to navigate both motherhood and her professional life seamlessly.
Analyzing the Kardashian-Jenner family dynamics further adds fuel to the speculation. With each sister, except Kendall, having children, it prompts the question of whether she feels the desire to join the motherhood club. Kendall has previously mentioned her joy in seeing her nieces and nephews play together, hinting at a potential longing for her own family.
While fans express excitement and joy at the prospect of Kendall's pregnancy, concerns have also arisen about the potential impact on her illustrious modeling career. The model has remained tight-lipped, neither confirming nor denying the rumors. Paparazzi are on high alert, eager to catch any glimpse of a potential baby bump or hints that Kendall might be discreetly concealing her pregnancy.
Kanye West Takes Legal Action Against Kylie's 'Kye' Over Alleged Yeezy Design Replication
As speculation continues to swirl, only time will unveil the truth behind these shocking rumors. Is Kendall Jenner truly expecting a baby, or is this just another chapter in the ever-evolving Kardashian-Jenner saga? Stay tuned for more updates on this captivating celebrity story.
Blueface's Mom, Karlissa Saffold, Takes Aim At Jaidyn Alexis' Family In Fiery Social Media Rant – The Hoima Post –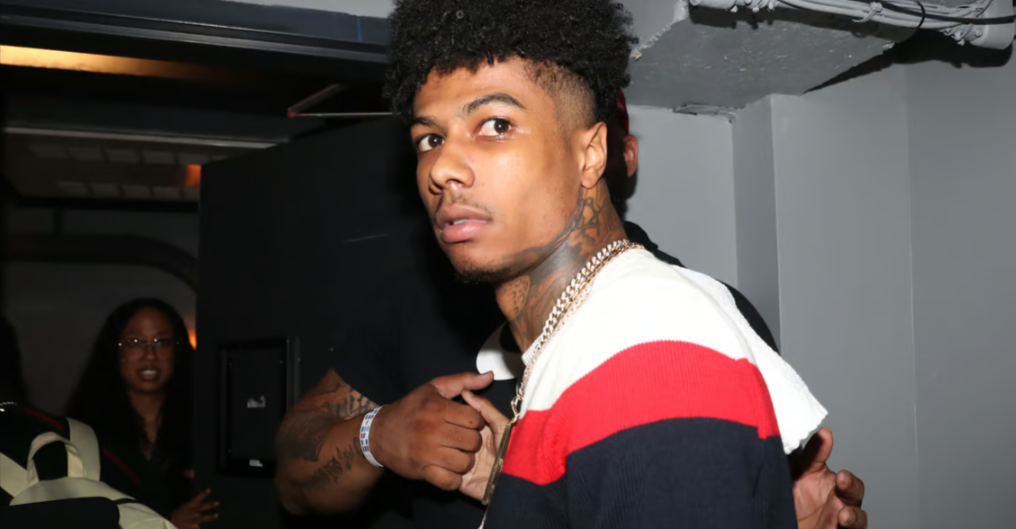 Jaidyn Alexis and Blueface's relationship has seen its fair share of ups and downs since high school, marked by numerous separations and reconciliations. Their connection goes beyond romance, as they share two children and are now bound by the 25-year-old rapper's recording contract with MILF Music and Columbia Records. However, recent social media activity from Blueface sparked interest when he removed all photos of him and Jaidyn from his Instagram.
Responding to the situation, Blueface's mom, Karlissa Saffold, took to social media to express her thoughts and directed her frustration at Jaidyn's mother in a heated rant. Recalling a past incident where she felt mistreated by Jaidyn's family, Saffold highlighted the challenges of being the one making sacrifices while facing financial struggles.
Amidst the emotional confrontation, Saffold called out Jaidyn's mother for not defending her daughter against online criticism. Although Saffold herself has engaged in negative comments about her future daughter-in-law in the past, she asserted that she has also defended Jaidyn when necessary. Expressing frustration, Saffold noted her efforts to reach out to Jaidyn's family, emphasizing the need for support and understanding between mothers.
While Saffold's message may not have been conciliatory, her protective instincts kicked in when she witnessed Tokyo Toni making controversial statements about Beyonce and Blue Ivy. Saffold promptly defended the 11-year-old, showcasing a change in her approach when it comes to standing up for others in the public eye. The complex dynamics surrounding Blueface, Jaidyn Alexis, and their families continue to captivate social media users, adding another layer to their ongoing saga. For more details, follow the link below.