Kim Kardashian Faces Public Rejection From Odell Beckham Jr. At His Birthday Party – The Hoima Post – News
By Our Reporter
---
Kim Kardashian's quest for a new partner takes an unexpected turn as she attends Odell Beckham Jr.'s 31st birthday party, only to face public rejection. Rumors of a romantic link between Kim and the NFL star had been circulating, but the recent events at the birthday bash suggest otherwise.
Attendees at the star-studded event in New York City noticed Beckham avoiding Kim whenever she approached, seemingly reluctant to be seen with her. Speculation arises about whether the rejection is due to the Kardashian family's iconic reputation and the potential impact on Beckham's career.
Insiders reveal that Kim, determined to find a plus one, faced humiliation as Beckham distanced himself at the party. Sources suggest that the NFL player might be safeguarding his career by avoiding any association with the Kardashian clan, considering the negative publicity that often surrounds those linked to them.
The alleged romantic connection between Kim and Beckham sparked during Michael Rubin's 4th of July party in the Hamptons. While some sources claim they were merely getting to know each other, others insisted on a budding romance with approval from Kim's family.
Interestingly, the rumors surrounding Kim's relationships have drawn attention to the Kardashian family's alleged involvement in spreading false news for publicity. Fans speculate that the family, co-owners of TMZ, might be orchestrating these rumors through media outlets.
This public rejection adds to a series of incidents where Kim has been linked to men in the public eye, only to face denials or subsequent distancing from the rumored partners. Whether Beckham's avoidance is due to career concerns or a desire to avoid unnecessary drama, it leaves Kim facing another chapter of public scrutiny.
As social media buzzes with theories and opinions, Kim's public rejection prompts discussions on her dating choices and the challenges she faces in the limelight. Fans express various views, with some suggesting Kim take a break from dating and focus on her personal life.
The incident raises questions about the dynamics of fame, relationships, and the Kardashian effect on those associated with the family. As Kim navigates the complexities of her personal and public life, followers eagerly await further developments in this intriguing chapter of celebrity drama.
Blueface's Mom, Karlissa Saffold, Takes Aim At Jaidyn Alexis' Family In Fiery Social Media Rant – The Hoima Post –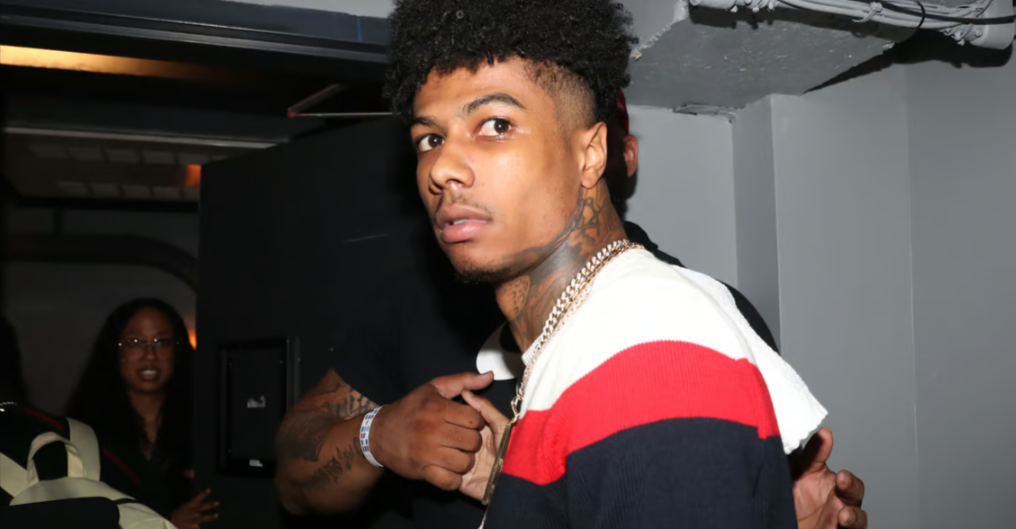 Jaidyn Alexis and Blueface's relationship has seen its fair share of ups and downs since high school, marked by numerous separations and reconciliations. Their connection goes beyond romance, as they share two children and are now bound by the 25-year-old rapper's recording contract with MILF Music and Columbia Records. However, recent social media activity from Blueface sparked interest when he removed all photos of him and Jaidyn from his Instagram.
Responding to the situation, Blueface's mom, Karlissa Saffold, took to social media to express her thoughts and directed her frustration at Jaidyn's mother in a heated rant. Recalling a past incident where she felt mistreated by Jaidyn's family, Saffold highlighted the challenges of being the one making sacrifices while facing financial struggles.
Amidst the emotional confrontation, Saffold called out Jaidyn's mother for not defending her daughter against online criticism. Although Saffold herself has engaged in negative comments about her future daughter-in-law in the past, she asserted that she has also defended Jaidyn when necessary. Expressing frustration, Saffold noted her efforts to reach out to Jaidyn's family, emphasizing the need for support and understanding between mothers.
While Saffold's message may not have been conciliatory, her protective instincts kicked in when she witnessed Tokyo Toni making controversial statements about Beyonce and Blue Ivy. Saffold promptly defended the 11-year-old, showcasing a change in her approach when it comes to standing up for others in the public eye. The complex dynamics surrounding Blueface, Jaidyn Alexis, and their families continue to captivate social media users, adding another layer to their ongoing saga. For more details, follow the link below.