Nabugabo Updeal's CEO Hamuza Ssenyondo Shines At IMBRICS+ Forum In Russia – The Hoima Post – News
Male Deogratius
---
In a compelling address at the IMBRICS+ Forum held in Saint Petersburg, Russia, Hamuza Ssenyondo, the CEO of Nabugabo Updeal Joint Venture, unveiled groundbreaking achievements in the realm of solid waste management. The company's innovative strides in transforming waste into valuable resources and its steadfast commitment to sustainability captured the attention of the international audience.
Nabugabo Updeal Joint Venture has emerged as a trailblazer in waste management, spearheading initiatives to tackle the global challenge of escalating waste volumes. Ssenyondo proudly outlined the company's accomplishments in diverting biodegradable waste from landfills in Kiteezi and converting it into valuable products, thereby reducing the environmental impact of carbon emissions.
Deputy Speaker Tayebwa Urges Parliamentary SACCO to Explore Establishing a Bank
At the core of Nabugabo Updeal's approach is a commitment to sustainable practices and circular economy models. Ssenyondo emphasized, "At Nabugabo Updeal Joint Venture, we believe in turning challenges into opportunities. Our approach to solid waste management goes beyond disposal; it's about transforming waste into resources that benefit communities and the planet."
One of the groundbreaking achievements highlighted by Ssenyondo is the success of Nabugabo Updeal in utilizing Magnificent Black Soldier flies to convert organic waste into organic animal feeds, fertilizers, and various eco-friendly products. Through cutting-edge technologies, this initiative has not only created green jobs but has also positively impacted the lives of street children, contributing to community welfare.
NUP MP Ssegirinya's Health Deteriorates: Bobi Wine Calls for Prayers
Ssenyondo's dedication to environmental stewardship has garnered international recognition, and the IMBRICS+ Forum provided a global stage to share these accomplishments. Nabugabo Updeal's achievements align with broader goals of sustainable development, contributing to a circular economy and promoting responsible consumption and production.
In the face of pressing environmental challenges, Nabugabo Updeal Joint Venture's initiatives stand as a beacon of hope and inspiration. Hamuza Ssenyondo's address at the IMBRICS+ Forum has firmly positioned the company as a leader in the global movement toward a more sustainable and waste-free future.
Renowned Radio DJ "Omusawo Tintah" Jets In Tanzania For Royal Roots Reggae Festival – The Hoima Post –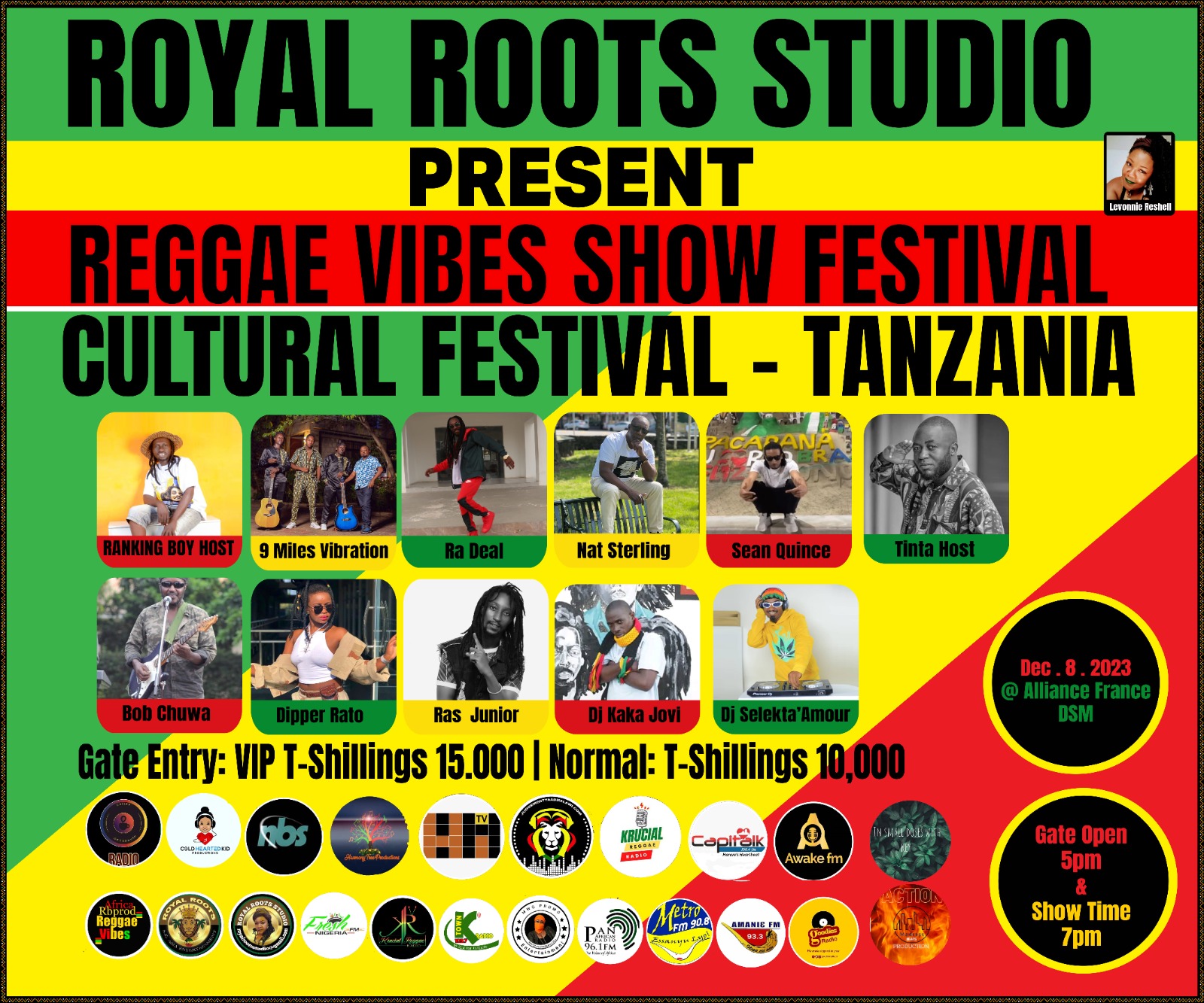 Dar es Salaam, Tanzania – In an exciting turn of events, the acclaimed radio DJ, Male Deogratius, popularly known as Omusawo Tintah, touched down in Tanzania on Thursday morning, gearing up for a momentous occasion—the Royal Roots Reggae Festival. The event promises to be a celebration of reggae culture, uniting fans from across the globe for a night of rhythmic beats and positive vibes.
Omusawo Tintah, a well-known figure in the music scene, is set to co-host the festival alongside Tanzanian sensation Ranking Boy. The dynamic duo aims to create an unforgettable experience for reggae enthusiasts, showcasing the rich heritage of roots reggae.
The Royal Roots Reggae Festival, scheduled to take place at Alliance Francaise Tanzania, has generated immense anticipation. The venue, known for its cultural significance, will provide an intimate setting for music lovers to immerse themselves in the sounds of reggae.
Halle Bailey Addresses Pregnancy Rumors and Expresses Gratitude to Real Supporters
International Flair: Jamaican Sensation Radeal to Headline Alongside Bob Chuwa, Dipper Rato, and Sean Quince
The festival's lineup boasts an impressive array of international artists, including the legendary Jamaican performer Radeal. Hailing from the reggae capital, Jamaica, Radeal is expected to bring his signature style and infectious energy to the Tanzanian stage.
Taylor Swift Opens Up About Romance with Travis Kelce in TIME Person of the Year Interview
Joining Radeal are other notable artists such as Bob Chuw, Dipper Rato, and Sean Quince, each contributing their unique talents to the festival. The diverse lineup ensures a fusion of reggae sub-genres, promising an eclectic and vibrant musical experience for attendees.
Paris Jackson Navigates TMZ Interview with Diplomacy: Refuses to Comment on Offset's Tattoo Tribute
Cultural Fusion at Alliance Francaise Tanzania
Alliance Francaise Tanzania, a hub for cultural exchange, is the ideal venue for the Royal Roots Reggae Festival. With its commitment to promoting the arts, the venue sets the stage for a night of unity and celebration. Attendees can expect a fusion of reggae rhythms and Tanzanian hospitality, creating an atmosphere that transcends borders.
As Omusawo Tintah and Ranking Boy prepare to take center stage, the Royal Roots Reggae Festival holds the promise of being a landmark event in Tanzania's cultural calendar. With international and local talents converging in a celebration of reggae's roots, the festival is set to leave a lasting impact on the hearts of music enthusiasts.
Ticket Information and Event Details
Tickets for the Royal Roots Reggae Festival are now available for purchase online and at select outlets. The festival will kick off at 7:00 PM on 8th dec , promising a night filled with pulsating beats and positive vibrations. Don't miss the chance to be part of this reggae extravaganza—get your tickets and join Omusawo Tintah  for a night to remember!