Russia : Nabugabo Updeal's Hamuza Ssenyondo Showcases Revolutionary Waste Management Achievements at IMBRICS+ Forum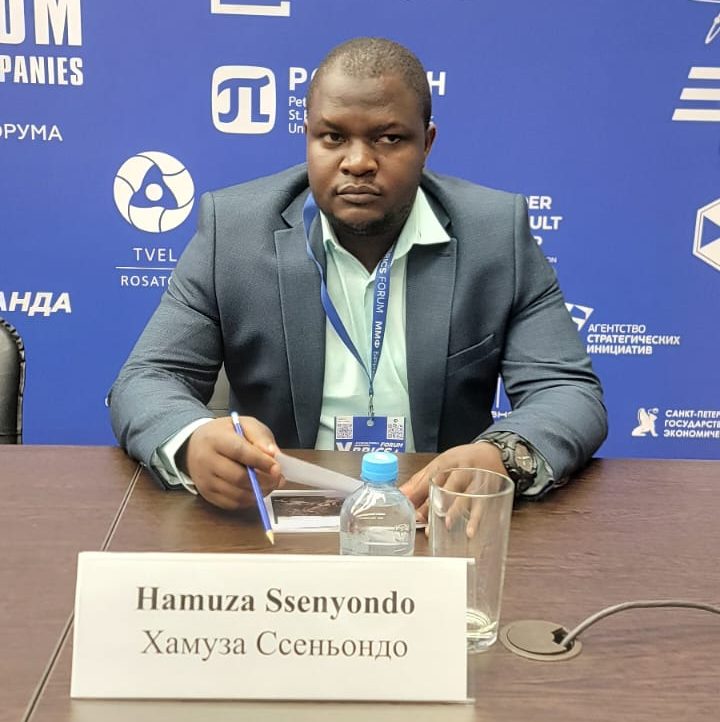 In a remarkable display of innovation and commitment to sustainability, Hamuza Ssenyondo, the CEO of Nabugabo Updeal Joint Venture, took the stage at the IMBRICS+ Forum in Saint Petersburg, Russia, to share groundbreaking achievements in solid waste management. The company's pioneering efforts have positioned it as a trailblazer in addressing the escalating global challenge of waste management.
Nabugabo Updeal Joint Venture's distinctive approach goes beyond conventional waste disposal, focusing on transforming waste into valuable resources that benefit both communities and the environment. Ssenyondo proudly highlighted the company's achievements, particularly in diverting biodegradable waste from landfills in Kiteezi and converting it into valuable products, thereby reducing the environmental impact of carbon emissions.
A standout accomplishment showcased by Ssenyondo was the success of Nabugabo Updeal's initiative with Magnificent Black Soldier flies. By converting organic waste into organic animal feeds, fertilizers, and various eco-friendly products, the company has not only contributed to waste reduction but has also created green jobs and improved the lives of street children.
Ssenyondo emphasized the importance of sustainable practices and circular economy models, stating, "At Nabugabo Updeal Joint Venture, we believe in turning challenges into opportunities." The company's commitment to environmental stewardship has earned international recognition, and Ssenyondo's presence at the IMBRICS+ Forum provided a global platform to showcase these accomplishments.
Nabugabo Updeal Joint Venture's achievements align with broader goals of sustainable development, contributing to a circular economy and promoting responsible consumption and production. As the world grapples with pressing environmental challenges, the company's initiatives emerge as a beacon of hope and inspiration. Hamuza Ssenyondo's address at the IMBRICS+ Forum has solidified Nabugabo Updeal's position as a leader in the global movement toward a more sustainable and waste-free future.
Lil Durk Faces Legal Battle Over Alleged Song Rights Fraud, Sparks Questions On Music Industry Transparency – The Hoima Post –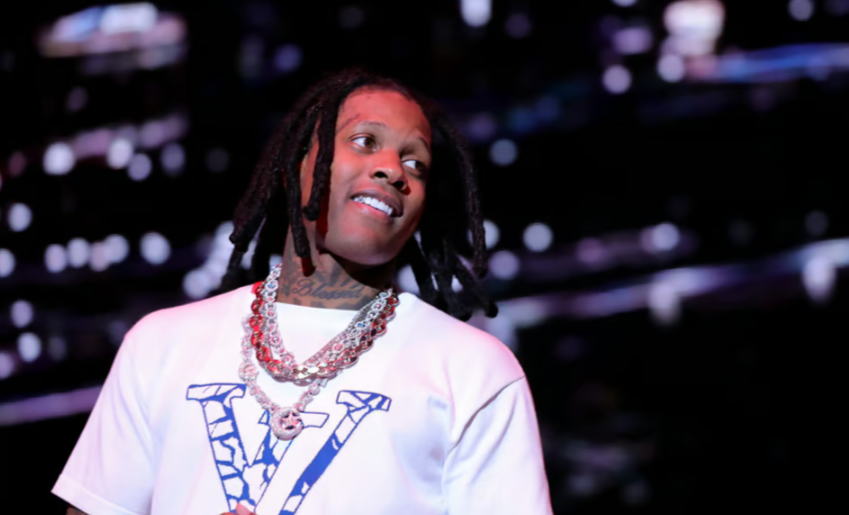 Chicago rapper Lil Durk is currently embroiled in a legal dispute with startup Exceed Talent Capital, which claims that the artist engaged in fraudulent activities related to song rights. The startup alleges that Lil Durk committed "fraud" by granting rights to the same song to two different companies, resulting in over $12 million in damages.
According to the lawsuit, Lil Durk entered into an agreement with Alamo Records well before his association with Exceed Talent Capital. The startup asserts that the artist's assertions and guarantees in the contract with Exceed were intentionally false when initially presented. Exceed claims to have paid Lil Durk for exclusive rights to convert his track "Bedtime" into a fractional investment opportunity. However, the startup alleges it was blindsided when it discovered Durk's exclusive deal with Alamo Records, a fact not disclosed by the rapper.
The lawsuit contends that, despite contractual assurances from Lil Durk regarding his rights to the recording, it was revealed that he had already assigned those exact rights to a third party. Alamo Records issued a cease-and-desist letter to Exceed in May, stating that Durk was under an exclusive recording agreement and had no authority to sell his recording royalties to any other entity.
Faced with the legal challenge, Exceed demanded that Lil Durk rectify the situation or refund the $450,000 already paid. However, the lawsuit alleges that the rapper ignored these requests. The aftermath of this legal affair proved costly for Exceed Talent Capital, forcing the startup to cancel the sale after investing "significant time, effort, and financial resources" and securing approval from the Securities and Exchange Commission. The damages are estimated to surpass $12 million, putting Exceed in a precarious position.
Despite Lil Durk's success on the charts, with "All My Life" reaching No. 2 on the Hot 100 earlier this year, the legal turmoil surrounding alleged fraudulent actions has raised questions about transparency and contractual obligations within the music industry. The lawsuit's implications could extend beyond Lil Durk, impacting the broader landscape of artist-fintech relationships.