Abdul-Rashid Kyoto Suspect In Murder Of British Tourists In Queen Elizabeth National Park , Remanded To Luzira Prison – The Hoima Post – News
Male Deogratius
---
Abdul-Rashid Kyoto, also known as Njovu, has been remanded to Luzira Prison by the Nakawa Chief Magistrate's Court on charges of terrorism and the murder of two British tourists and their Ugandan guide in Queen Elizabeth National Park, Kasese district. Appearing before Chief Magistrate Erias Kakooza on Monday, the 31-year-old Njovu, a resident of Domain camp in Mwalika, Democratic Republic of Congo, faced nine charges, including confessing to belonging to a terrorist organization, terrorism, murder, and aggravated robbery. These capital offenses carry a maximum penalty of death upon conviction.
The court heard that on October 17th, 2023, at Nyamunuka along Katunguru-Katwe Kabatoro Road in Queen Elizabeth National Park, Kyoto unlawfully caused the death of British couple Barlow David James and Geyer Emmarentia Cecilia during their honeymoon in Uganda. Additionally, Kyoto was accused of murdering their Ugandan tour guide, Eric Alyai, and burning two motor vehicles, including a cargo truck and a tourist vehicle.
Mumbere Urges Community Cooperation with Security Forces to Overcome ADF Threat
Njovu is further charged with robbing the victims of their passports, money, credit cards, and various identification documents using a deadly weapon and a gun. He faces an additional charge of professing to be the commander in a terrorist organization ADF between 2018 and November 1st, 2023, in various parts of the country.
The prosecution, represented by Chief State Attorney Lillian Omara Alum and Assistant DPP Thomas Jatiko, informed the court that inquiries into the matter are ongoing. Kyoto is remanded until November 17th, 2023, as the court explained that he cannot plead to capital offenses of murder, terrorism, and robbery, as these are tried by the High Court.
Nabugabo Updeal's CEO Hamuza Ssenyondo Shines at IMBRICS+ Forum In Russia
Njovu's apprehension occurred on November 6th, 2023, during a military operation by the Uganda Peoples Defense Forces marine forces on Lake Edward at Katwe-Kabatoro Island. Two other ADF suspects captured in the operation were immediately neutralized. Kyoto has now been produced in court to face justice.
Lil Durk Faces Legal Battle Over Alleged Song Rights Fraud, Sparks Questions On Music Industry Transparency – The Hoima Post –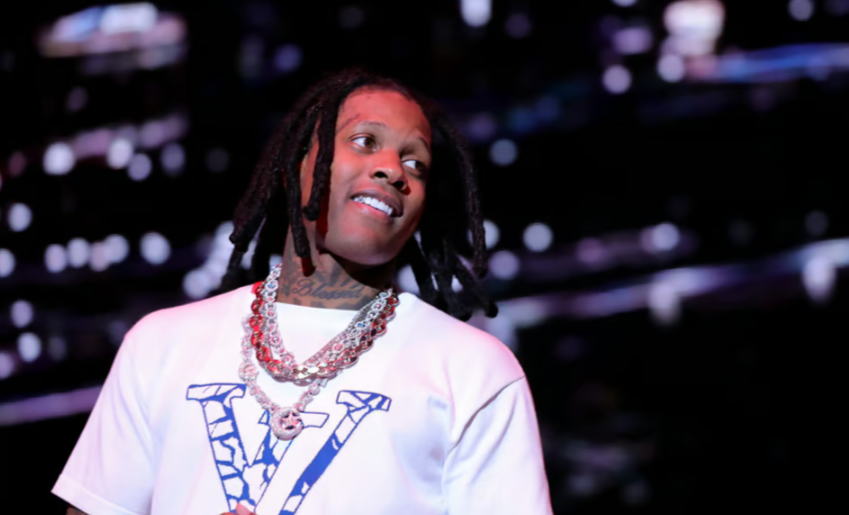 Chicago rapper Lil Durk is currently embroiled in a legal dispute with startup Exceed Talent Capital, which claims that the artist engaged in fraudulent activities related to song rights. The startup alleges that Lil Durk committed "fraud" by granting rights to the same song to two different companies, resulting in over $12 million in damages.
According to the lawsuit, Lil Durk entered into an agreement with Alamo Records well before his association with Exceed Talent Capital. The startup asserts that the artist's assertions and guarantees in the contract with Exceed were intentionally false when initially presented. Exceed claims to have paid Lil Durk for exclusive rights to convert his track "Bedtime" into a fractional investment opportunity. However, the startup alleges it was blindsided when it discovered Durk's exclusive deal with Alamo Records, a fact not disclosed by the rapper.
The lawsuit contends that, despite contractual assurances from Lil Durk regarding his rights to the recording, it was revealed that he had already assigned those exact rights to a third party. Alamo Records issued a cease-and-desist letter to Exceed in May, stating that Durk was under an exclusive recording agreement and had no authority to sell his recording royalties to any other entity.
Faced with the legal challenge, Exceed demanded that Lil Durk rectify the situation or refund the $450,000 already paid. However, the lawsuit alleges that the rapper ignored these requests. The aftermath of this legal affair proved costly for Exceed Talent Capital, forcing the startup to cancel the sale after investing "significant time, effort, and financial resources" and securing approval from the Securities and Exchange Commission. The damages are estimated to surpass $12 million, putting Exceed in a precarious position.
Despite Lil Durk's success on the charts, with "All My Life" reaching No. 2 on the Hot 100 earlier this year, the legal turmoil surrounding alleged fraudulent actions has raised questions about transparency and contractual obligations within the music industry. The lawsuit's implications could extend beyond Lil Durk, impacting the broader landscape of artist-fintech relationships.