EOC Welcomes Three Newly Consecrated Bishops As Bishop Kibuuka Advocates For Justice – The Hoima Post – News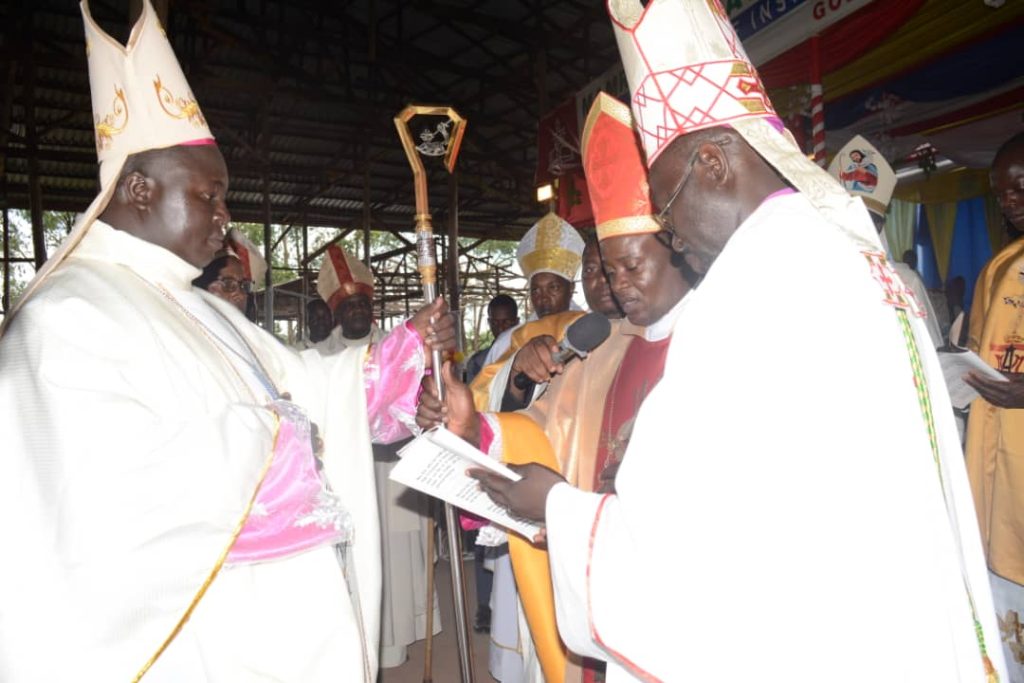 Male Deogratius
---
Bishop Jacinto Kibuuka, the presiding Bishop of the Evangelical Orthodox Church (EOC) in Uganda, delivered a compelling message on justice, trustworthiness, and honesty during the EOC Episcopal Ordination ceremony at Mamre International Prayer Center in Janda, Namugongo, Wakiso district.
Leading the ordination of three newly consecrated Bishops, Bishop Dr. John Baptist Matovu, Bishop Joseph Bizibu Birungi, and Bishop Bruno Ssekiryamuba Muhindo, Bishop Jacinto Kibuuka emphasized the importance of justice in all aspects of life. The ordination took place following their election as the Auxiliary Bishop of Uganda, Auxiliary Bishop of Kampala Diocese, and Bishop for North Kivu Diocese, Democratic Republic of Congo, respectively, during the EOC International Synod on November 4, 2022, in Indianapolis, United States.
Deputy Speaker Tayebwa Urges Parliamentary SACCO to Explore Establishing a Bank
In a vibrant ceremony attended by a large congregation, Bishop Kibuuka called on the public to uphold justice in their hearts, homes, courts, and the nation as a whole. He stressed that without justice, there can be no development or peace, urging leaders to ensure fairness in their decisions and actions.
Mengo Youth Development Link Partners with Africa's Hazues.com for Crowdfunding Impact
Addressing the newly consecrated Bishops, Bishop Kibuuka encouraged them to work towards the expansion of the church and the realization of God's kingdom by fostering spiritual, social, and economic development among believers. Despite acknowledging the challenges they might face, he reminded them of their divine calling and urged them not to fear religious intolerance but to welcome everyone.
Deputy Speaker Tayebwa Urges Parliamentary SACCO to Explore Establishing a Bank
Bishop Kibuuka also addressed the challenges faced by the Evangelical Orthodox Church in Uganda, emphasizing that despite initial predictions of collapse, the church has thrived for almost a decade. He urged the congregation not to fear doing what is right and to overcome ignorance with knowledge.
Representing Kampala Minister Kabuye Kyofatogabye, Kawempe deputy Resident City Commissioner Yasin Ndidde advised the newly consecrated leaders to be guided by wisdom in their responsibilities. He emphasized the importance of protecting the unity, doctrine, and discipline within the church, pledging the community's prayers for their success.
Renowned Radio DJ "Omusawo Tintah" Jets In Tanzania For Royal Roots Reggae Festival – The Hoima Post –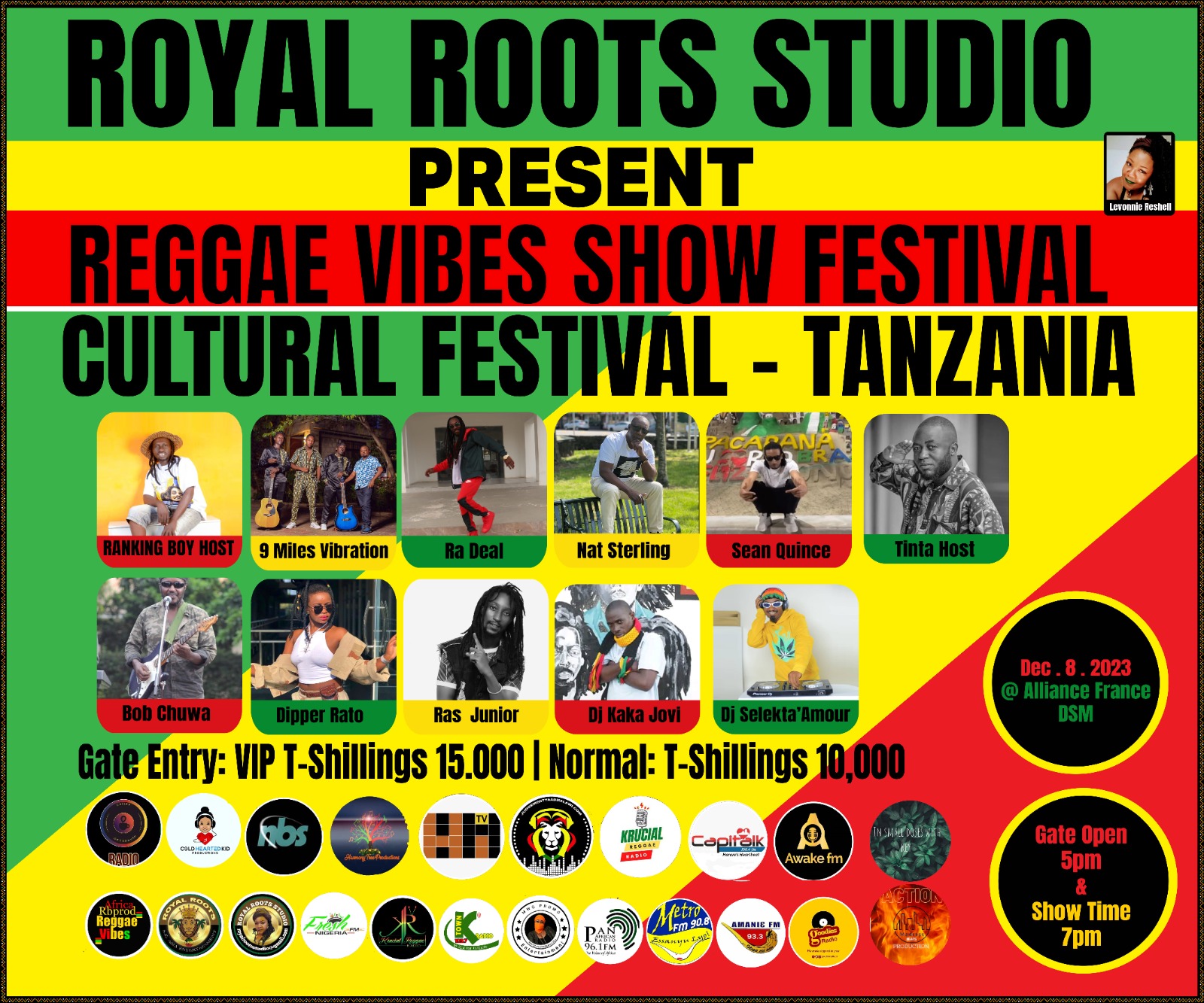 Dar es Salaam, Tanzania – In an exciting turn of events, the acclaimed radio DJ, Male Deogratius, popularly known as Omusawo Tintah, touched down in Tanzania on Thursday morning, gearing up for a momentous occasion—the Royal Roots Reggae Festival. The event promises to be a celebration of reggae culture, uniting fans from across the globe for a night of rhythmic beats and positive vibes.
Omusawo Tintah, a well-known figure in the music scene, is set to co-host the festival alongside Tanzanian sensation Ranking Boy. The dynamic duo aims to create an unforgettable experience for reggae enthusiasts, showcasing the rich heritage of roots reggae.
The Royal Roots Reggae Festival, scheduled to take place at Alliance Francaise Tanzania, has generated immense anticipation. The venue, known for its cultural significance, will provide an intimate setting for music lovers to immerse themselves in the sounds of reggae.
Halle Bailey Addresses Pregnancy Rumors and Expresses Gratitude to Real Supporters
International Flair: Jamaican Sensation Radeal to Headline Alongside Bob Chuwa, Dipper Rato, and Sean Quince
The festival's lineup boasts an impressive array of international artists, including the legendary Jamaican performer Radeal. Hailing from the reggae capital, Jamaica, Radeal is expected to bring his signature style and infectious energy to the Tanzanian stage.
Taylor Swift Opens Up About Romance with Travis Kelce in TIME Person of the Year Interview
Joining Radeal are other notable artists such as Bob Chuw, Dipper Rato, and Sean Quince, each contributing their unique talents to the festival. The diverse lineup ensures a fusion of reggae sub-genres, promising an eclectic and vibrant musical experience for attendees.
Paris Jackson Navigates TMZ Interview with Diplomacy: Refuses to Comment on Offset's Tattoo Tribute
Cultural Fusion at Alliance Francaise Tanzania
Alliance Francaise Tanzania, a hub for cultural exchange, is the ideal venue for the Royal Roots Reggae Festival. With its commitment to promoting the arts, the venue sets the stage for a night of unity and celebration. Attendees can expect a fusion of reggae rhythms and Tanzanian hospitality, creating an atmosphere that transcends borders.
As Omusawo Tintah and Ranking Boy prepare to take center stage, the Royal Roots Reggae Festival holds the promise of being a landmark event in Tanzania's cultural calendar. With international and local talents converging in a celebration of reggae's roots, the festival is set to leave a lasting impact on the hearts of music enthusiasts.
Ticket Information and Event Details
Tickets for the Royal Roots Reggae Festival are now available for purchase online and at select outlets. The festival will kick off at 7:00 PM on 8th dec , promising a night filled with pulsating beats and positive vibrations. Don't miss the chance to be part of this reggae extravaganza—get your tickets and join Omusawo Tintah  for a night to remember!