Suspects In UNEB Exam Cheating Case Seek Out-Of-Court Resolution – The Hoima Post – News
By Our Reporter
---
Ten individuals accused of engaging in examination malpractices have approached the Uganda National Examinations Board (UNEB) seeking resolution as the investigation into their actions continues. The suspects, including headteachers, a sitting center director, an invigilator, and a scout, are currently under investigation for allegedly compromising the security of Primary Leaving Examination (PLE) papers.
Annet Kamaali, UNEB senior legal officer, revealed that the board possesses information indicating that the suspects interfered with the security envelope holding PLE papers on the initial day of the examination. The alleged illegal activities involved cutting open the security envelope, capturing photographs of the contents, and sharing them on various social media platforms.
The standard procedure for distributing examinations involves the distributor being escorted by a security officer, often a police personnel. Exams are then delivered to schools, handed over to the scout and chief invigilator in the presence of the headteacher. Sealed papers are taken directly to the examination room and opened only after the prescribed start time.
However, discrepancies emerged when exams designated for an undisclosed school, currently under investigation, were allegedly redirected to the headteacher's office by the scout, chief invigilator, and headteacher, deviating from the established protocol.
Kamaali stated that those involved in these activities were caught in the act, leading to the apprehension of some suspects found with incriminating content on their phones. They are now in police custody, awaiting court where they will face charges related to examination malpractice.
During a meeting with UNEB Executive Director Dan Odongo, the suspects insisted on their innocence. Odongo expressed bewilderment about their presence at UNEB, reproaching them for engaging in criminal activities. He emphasized that UNEB does not make resolutions and advised them that the matter would follow legal procedures.
The UNEB Act stipulates significant consequences for individuals involved in damaging examination materials, taking unauthorized photos, and attempting to provide external assistance to students. Convictions may result in a fine of 20 million Ugandan Shillings, a five-year jail term, or both.
Despite UNEB's ongoing efforts to curb malpractice, critics argue that the persistent prevalence is rooted in the high stakes associated with national exams. Some advocate for exploring alternative assessment methods, such as formative assessments, to alleviate the pressure on students and discourage malpractice.
The Education Policy Review Commission is currently scrutinizing the education sector to formulate a comprehensive white paper, expected to serve as a blueprint for the future of education in Uganda. There are suggestions from certain quarters advocating for the complete elimination of some national exams, such as PLE.
Renowned Radio DJ "Omusawo Tintah" Jets In Tanzania For Royal Roots Reggae Festival – The Hoima Post –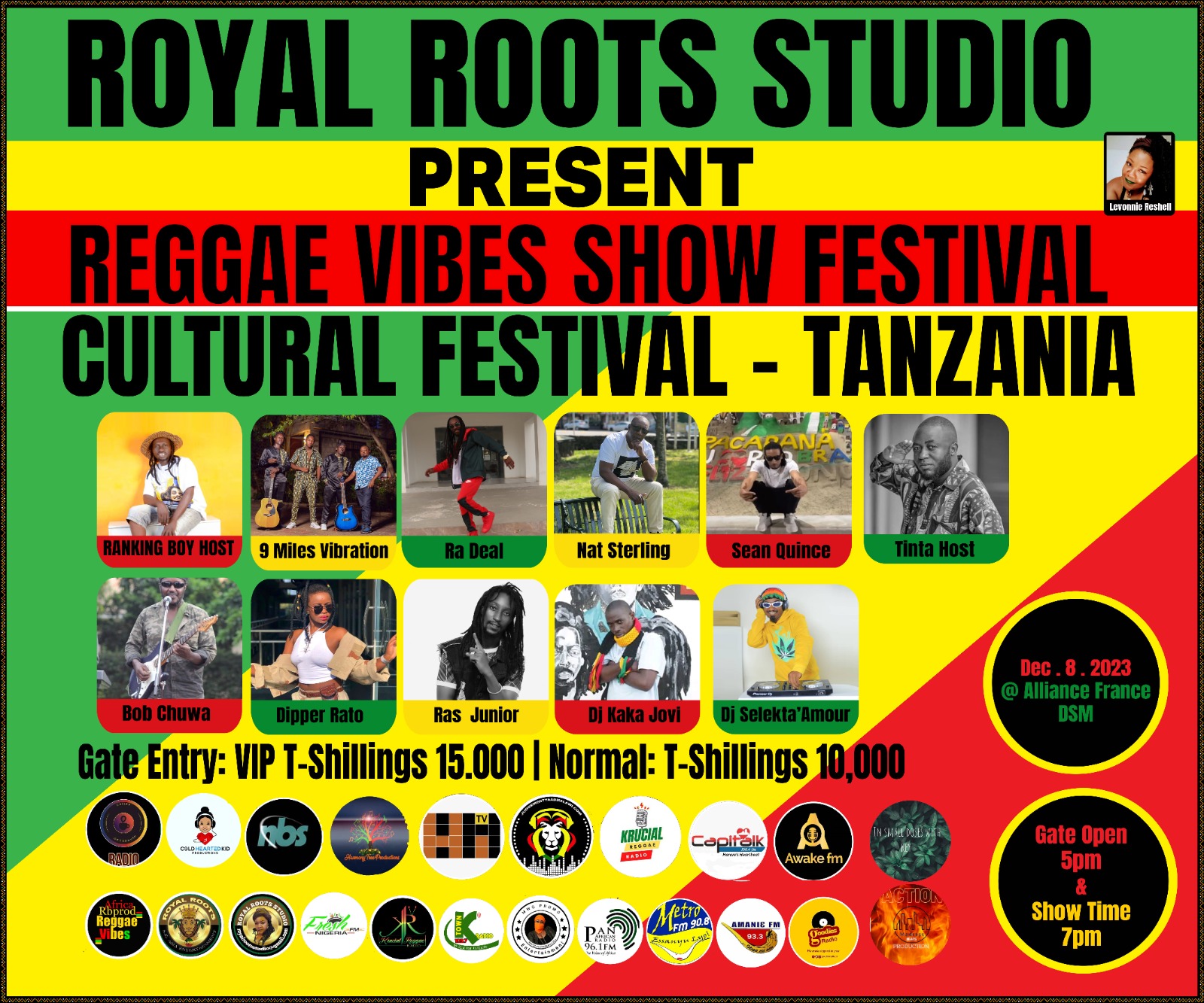 Dar es Salaam, Tanzania – In an exciting turn of events, the acclaimed radio DJ, Male Deogratius, popularly known as Omusawo Tintah, touched down in Tanzania on Thursday morning, gearing up for a momentous occasion—the Royal Roots Reggae Festival. The event promises to be a celebration of reggae culture, uniting fans from across the globe for a night of rhythmic beats and positive vibes.
Omusawo Tintah, a well-known figure in the music scene, is set to co-host the festival alongside Tanzanian sensation Ranking Boy. The dynamic duo aims to create an unforgettable experience for reggae enthusiasts, showcasing the rich heritage of roots reggae.
The Royal Roots Reggae Festival, scheduled to take place at Alliance Francaise Tanzania, has generated immense anticipation. The venue, known for its cultural significance, will provide an intimate setting for music lovers to immerse themselves in the sounds of reggae.
Halle Bailey Addresses Pregnancy Rumors and Expresses Gratitude to Real Supporters
International Flair: Jamaican Sensation Radeal to Headline Alongside Bob Chuwa, Dipper Rato, and Sean Quince
The festival's lineup boasts an impressive array of international artists, including the legendary Jamaican performer Radeal. Hailing from the reggae capital, Jamaica, Radeal is expected to bring his signature style and infectious energy to the Tanzanian stage.
Taylor Swift Opens Up About Romance with Travis Kelce in TIME Person of the Year Interview
Joining Radeal are other notable artists such as Bob Chuw, Dipper Rato, and Sean Quince, each contributing their unique talents to the festival. The diverse lineup ensures a fusion of reggae sub-genres, promising an eclectic and vibrant musical experience for attendees.
Paris Jackson Navigates TMZ Interview with Diplomacy: Refuses to Comment on Offset's Tattoo Tribute
Cultural Fusion at Alliance Francaise Tanzania
Alliance Francaise Tanzania, a hub for cultural exchange, is the ideal venue for the Royal Roots Reggae Festival. With its commitment to promoting the arts, the venue sets the stage for a night of unity and celebration. Attendees can expect a fusion of reggae rhythms and Tanzanian hospitality, creating an atmosphere that transcends borders.
As Omusawo Tintah and Ranking Boy prepare to take center stage, the Royal Roots Reggae Festival holds the promise of being a landmark event in Tanzania's cultural calendar. With international and local talents converging in a celebration of reggae's roots, the festival is set to leave a lasting impact on the hearts of music enthusiasts.
Ticket Information and Event Details
Tickets for the Royal Roots Reggae Festival are now available for purchase online and at select outlets. The festival will kick off at 7:00 PM on 8th dec , promising a night filled with pulsating beats and positive vibrations. Don't miss the chance to be part of this reggae extravaganza—get your tickets and join Omusawo Tintah  for a night to remember!